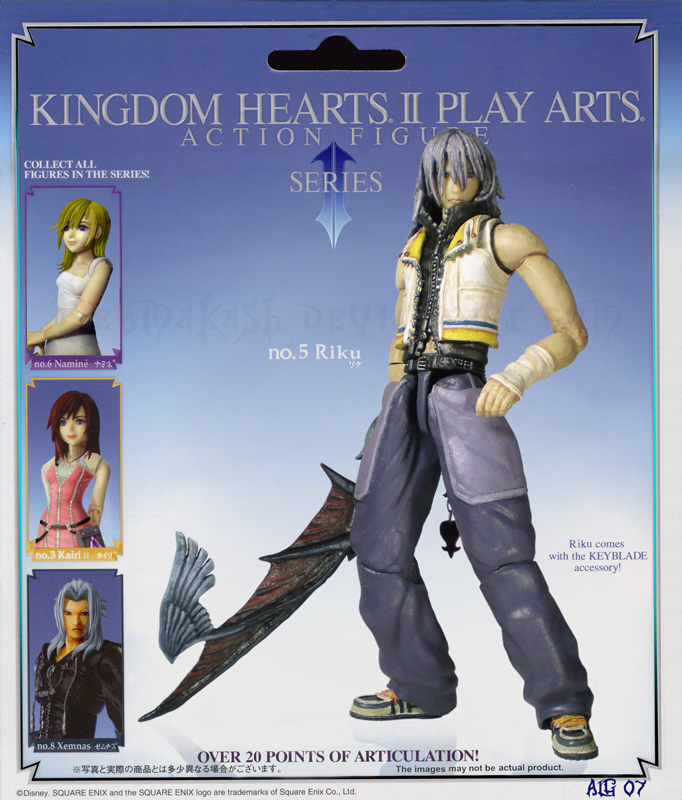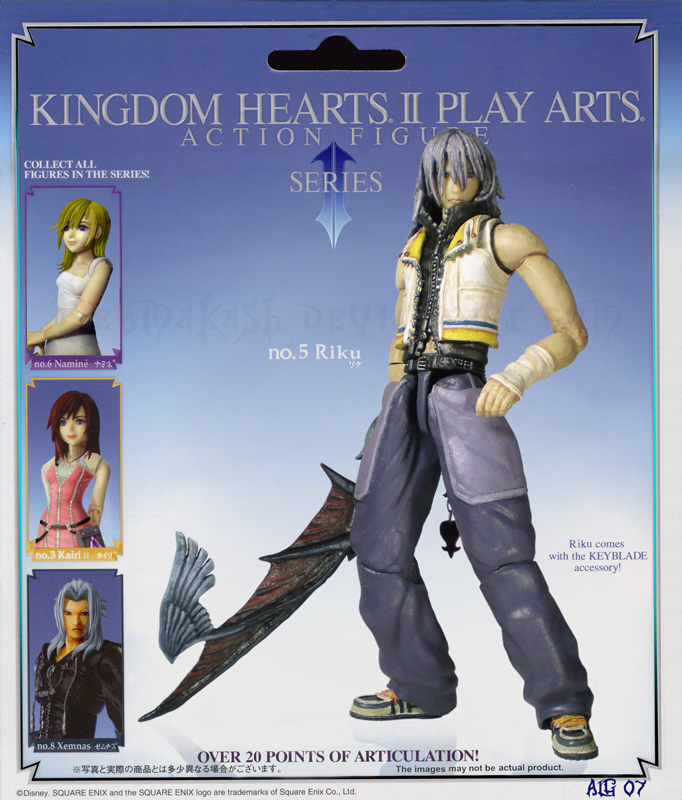 Watch
No clue what category to put this under...
About a year ago, I wished the Play Arts figures had a Riku with them. Sora and Kairi are wonderful, don't get me wrong, but they're both best friends with Riku. Why split up a fun trio? So after the Sora Song was done and posted by

I started modifying a Cloud Strife. ...I don't think it looks much like him anymore. About a year later I finish him, thanks to lack of time and technical issues (broken joint, making hair, paint scratching off at joints...) and get the chance to post.
Sorry I haven't been too active. My efforts have been directed sadly to school and work only nowadays.
I thought it would be fun to do a box too, so that's where this comes from. Riku's sadly the only "real" figure on the box. I'd love for there to be a Kairi in that outfit or a Namine for my Roxas. Incidentally, the character names in Japanese are all probably correct, thanks to one of my books. Hopefully I drew the symbols correctly.
Media: Play Arts Cloud, "Kneadatite" Epoxy Putty, acrylic paint, Duco cement, brass wire, steel wire, brass sheet, milk jug plastic, Krylon clear acrylic spray.
Riku and other characters copyright Disney and Square Enix.