Today, a milestone goal event has started in my Patreon!
It is "Request Festa".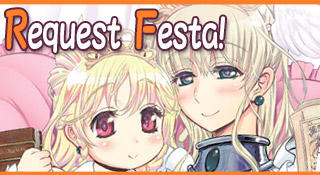 I'll draw some arts and doodles from requests and suggestions of my Patrons!
If your pledge is $10 or higher, you can join this event. Depending on your pledge level, you can request and suggest 1 to 5 ideas.
I'll pickup some nice ideas, or even ideas I did not try yet, and draw it!

(Note that your request is not automatically drawn… Patrons make many requests and suggestions, and I pick up some ideas from it.)

To avoid "Everytime Rebis choose his own character" like problem, I'll pick up at least one OC of some patron.
I'm planning to draw many sketches, rather than one perfectly inked and colored art. (If I'm struck by Muse or Slaanesh, I'll paint some sketches)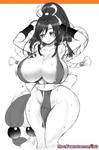 (You can expect roughly this level of sketch)

So if you are interested in my Patreon, this event may be good chance to jump in! Of course there are so many other pics and comics