If you see somebody being bullied/harassed/threatened on DA, is it acceptable to call out on the cyberbully so that people can report/block this overgrown hemorrhoid?
The person, who is being bullied, probably doesn't want to be named at this point. But her accuser is "odinsfootprint" and technically he called me bitch, twat, c*nt face, and I'm pretty sure he told me to burn in hell. Lovely colorful vocabulary, he has.
Here! I'll show you!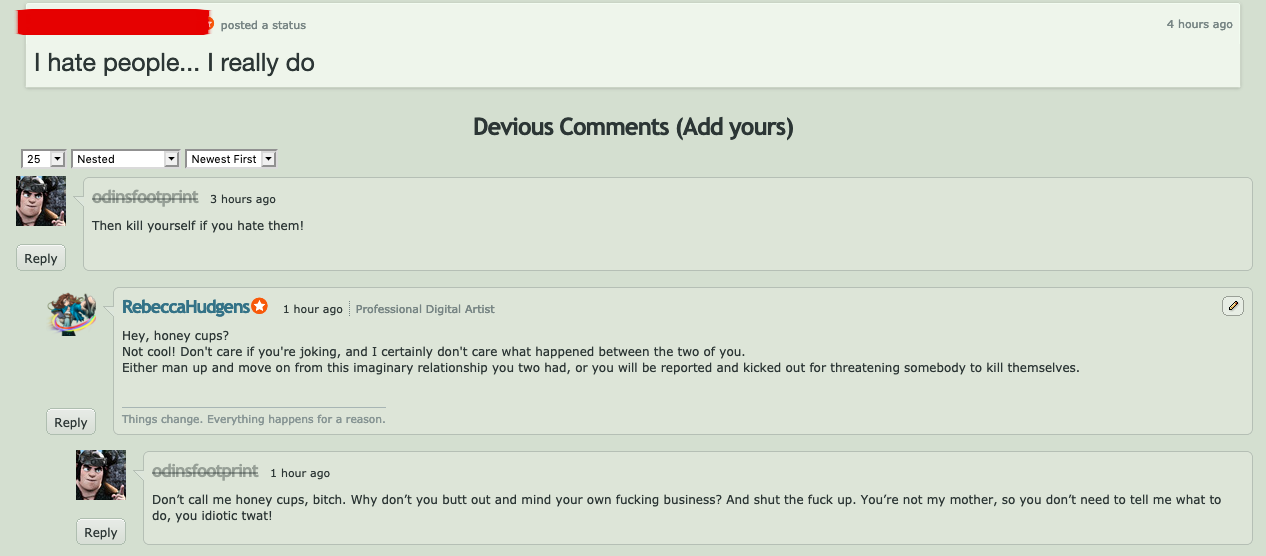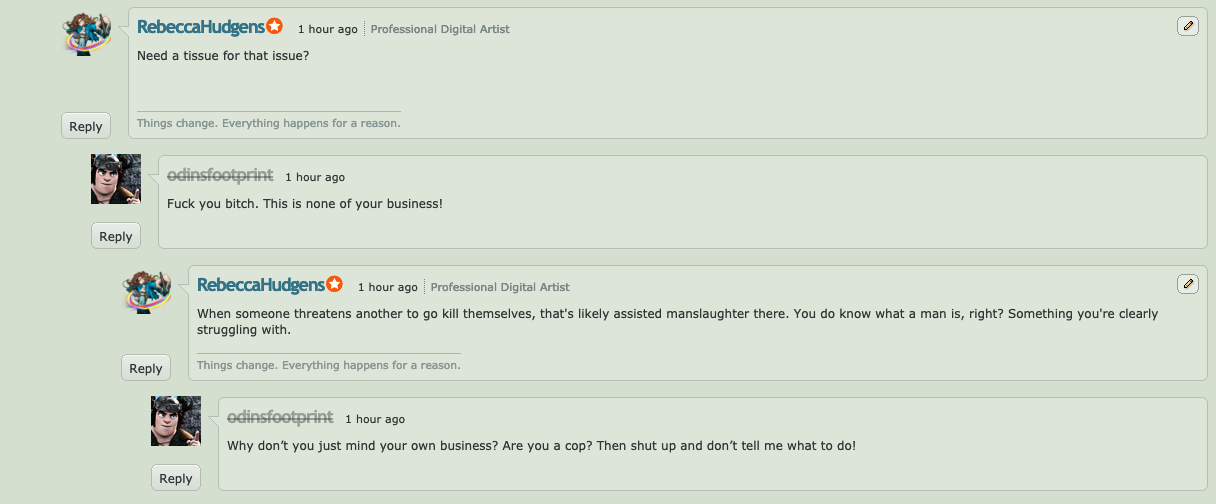 This gets a bit repetitive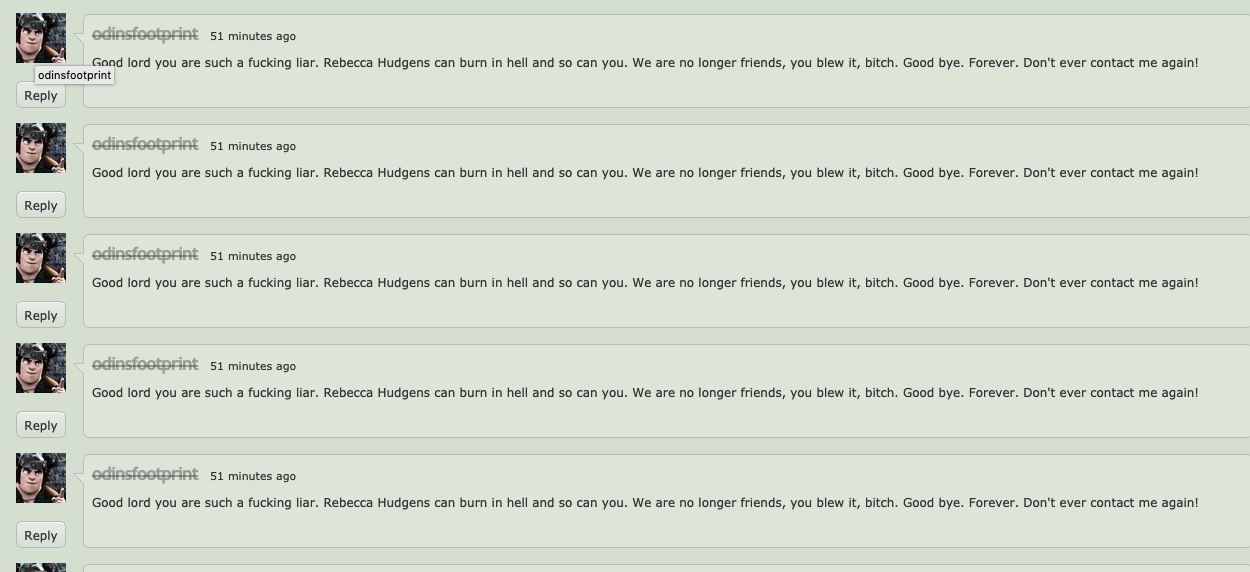 So..........thoughts?
*UPDATE*
So, I'm informed that the little dildo deactivated his account. You know what that means? He's gonna make a new account and come back with a vengeance! And since I'm not going to be on the hell hole for the next six weeks, don't really care much about myself. But if you happen to see him bullying or harassing the same person, do me a favor and look out for her if you can.
It's up to her, whether she wants to be called out or not.
*UPDATE 2.0*

All right peeps! Listen up! He's still on a rampage against the same victim, this time on Instagram. Here's a screenshot of his brief autobiography --and I do mean "brief"-- I am told the guy is 41 years old, is obsessed with Snotlout from How to Train Your Dragon and likes to harass younger women, because he has no life of his own. So if you have a an Instagram account, find this creep, report him, and get him off. Ready? BREAK!