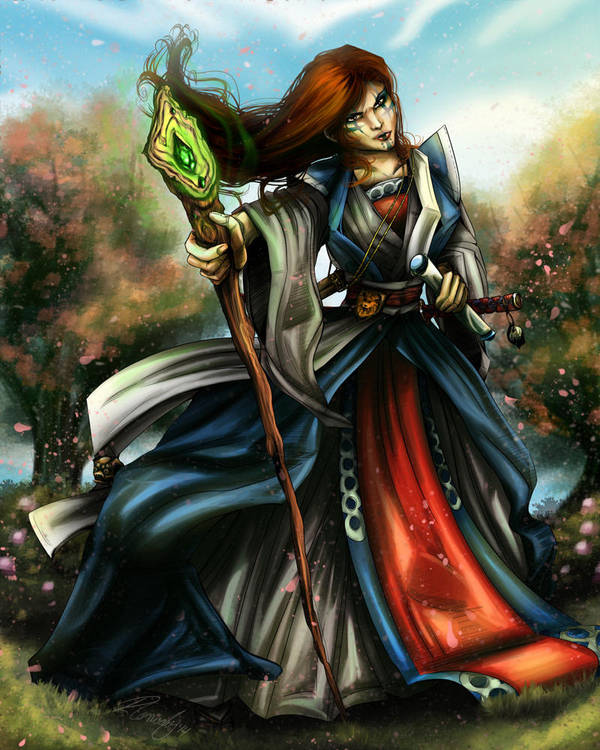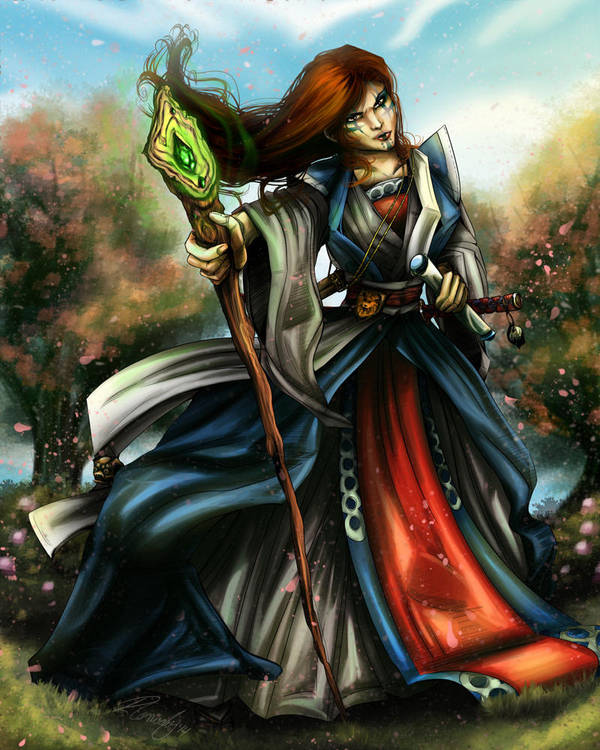 Watch
Another commission, and one I spent a lot on.

I like the details in the clothing and the magic staff. I think that there should be more visual depth to the figure/ground relationship. This piece contacts my sense of actuality, as it poses some questions like what is the artist's intent or fantasy. If I am going to ask whether or not it is enjoyable, I thoroughly looked at it, for about two minutes. So it was a pleasure to see. Thank you for your hard work.

I'm a fan of your line art drawings. I think you should submit your work to some publishers on a monthly basis. You are very talented, in the best way.
Reply

Thank you so much! It's been so long since I have really updated here. My art continued to be something I love and do, but minimally with life and finances. I'm blessed in that at least I can still pursue it along with my passion teaching singing and art classes. That said, I'll have to do some updating soon! I really have done a lot more. Mostly I just use my website. I'd like to get back into DA soon. Your words are inspiration though to keep at it! THanks!
Reply

I'm surprised nobody has commented on this yet! It looks like it took a lot of work to get all those details in! It looks great. Some character from an RPG, I assume?
Reply

Aww, thanks! And it was! Though I've become quicker as of late. This was an RPG character yes!
Reply