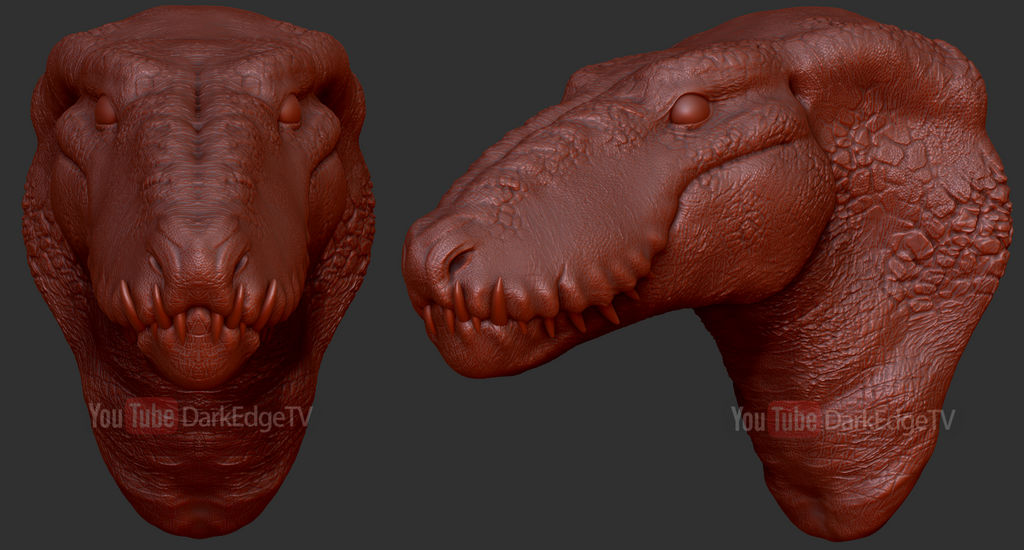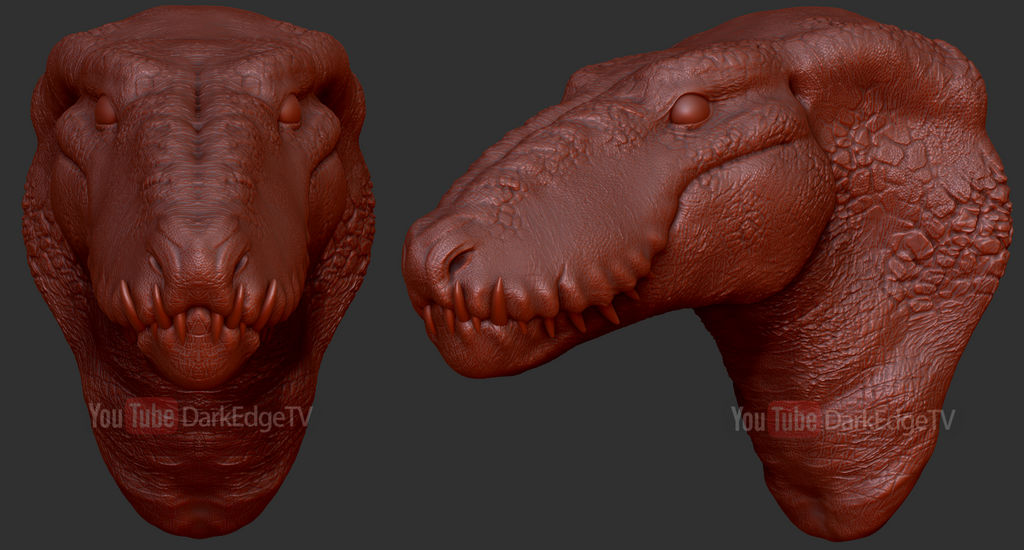 Watch
Funny what a difference adding giant teeth can make. Not sure if this is meant to be a Dragon or not... but definitely some kind of reptile.
Looking back on it an hour later... I forgot to add some puff or baggy skin around the neck/throat. Woops!
Time Taken - 25 minutes
Software - ZBrushCore
Process Video - www.youtube.com/watch?v=IgmV1h…


:thumb
764775641:

It reminds me of a crocodile gorgonopsid hybrid
Reply

Its good that ur shaping different head types.To me, somehow it looks more like a dog crocodile hybrid

Reply

Thank you very much! And indeed, I've been getting that mammal/reptile vibe as well. Kinda cool actually

Reply

Your scale textures and placements are getting really good
Reply

I looove its like a snake dinosaur thing hhiahosdh
Reply

looks like some alternate universe dinosaur. i love it
Reply

I really love the head shape of this creature. Really well done!
Reply

Already adoring these!


Reply

Me too, having a lot of fun with these! Funny seeing these two doodles and already thinking that if I decided against this, they wouldn't exist. I'm really looking forward to the next ones

Reply