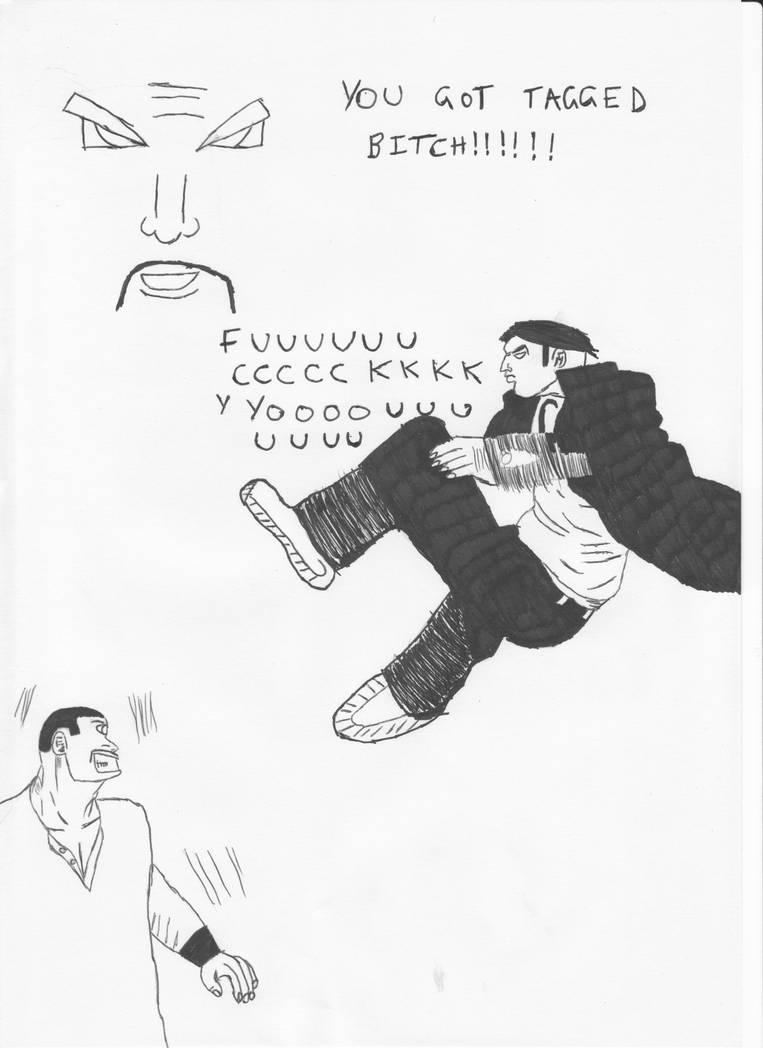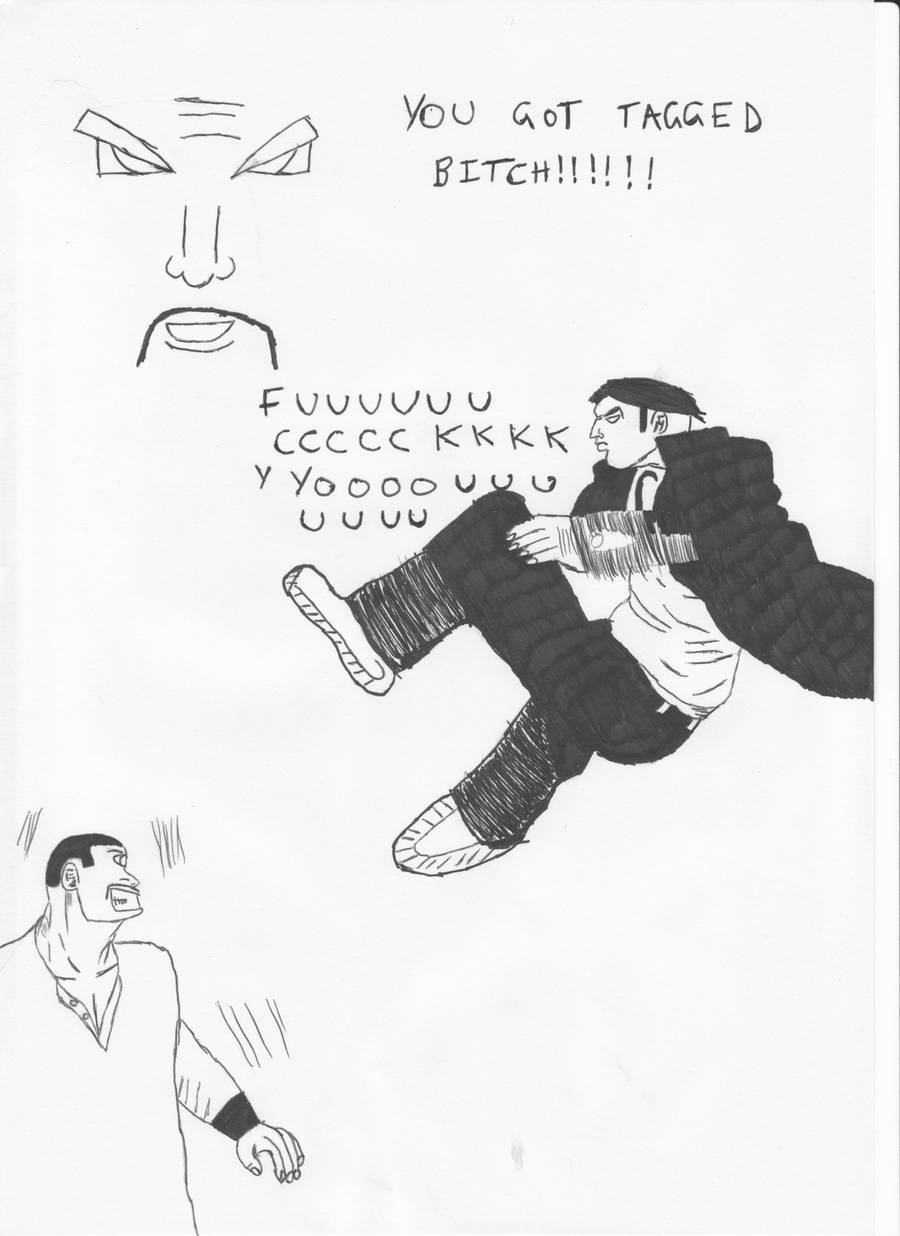 Watch
As you all know

tagged me, and me being the person I am I decided to answer his tagging in a unique way...The guy in the coat is me, the guy on the receiving end of my little 'jump' is Duke enjoy

Oh and btw, this was inspired by one of my top 3 fav. manga of all time, Worst, the reference for it is here
[link]
The author of the manga Takahashi Hiroshi is a hero of mine

So I guess you could say this is sort of like a tribute to the manga he's created which literally changed my life.

Reply

lol thanks, its all thanks to the reference, as long as I have something for a reference I can draw it, as I learnt with my trial Chosen Series I'm not quite at the stage where I can draw purely from my imagination yet.
Reply

Lewin and I usually look at ourselves in the mirror when drawing a pose. Like for an uppercut, I actually do the motion and then draw what I observed in the mirror.

You might want to try that.

A huge mistake I often make is confusing the left and right sides, like if something is on the left I accidentally draw it on the right.

Or sometimes I draw the thumb on the wrong side of the hand >.<
Reply

Also using everything else around me in life as a reference to, I've been going about drawing the wrong way and it took you tagging me to realise it

Reply

AND NOW YOU ARE A SUPER ARTIST!!! *sees golden aura flare up around you* "AND WHEN YOU TAGGED ME KAKAROTTO..THAT WAS ALL IT TOOK...TO PUSH ME TO THE NEXT LEVELLLLLL!!!!"
Reply

LOL, you just gave me an idea for my next piece of art, and seeing as you said it I shall complete it...Duke: WHATS THE POWER LEVEL READING LEWIN?!?!??! Lewin: OVER 9000!!!!!!!!!!!!!!!!! Duke: WHAT?!?!!? 9000!?!?!?!?!?!?!??!?!?!?!?!?!??!!!!!!!!!
Reply

lol, yeah I've used myself as a reference, but I'll be using Crows and Worst manga as references now cuz I can't seem to keep all the details in memory and Takahashi Hiroshi's drawing style is a style I want to emulate, that and I don't have a camera >.< Not that I'm gonna rip off his work but I'm definetley using it as a reference

Reply

lol, Dukey got a mustache?
Reply