Realms of Fantasy and Myth: Finale - Tokien's Legacy
Welcome to issue #56, the final issue of my fantasy features!
These are now part of a collection in a group created specifically for this project. If you like this feature, you can find more gorgeous artwork at the group, including some never featured in these articles before.
I hope you enjoy it, and please, show the featured artists some love and recognition through pageviews,

's and

's!
*****************************************************************************************************************************************************************
This week's creature feature is one of the very foundations of fantasy - the world created created by J.R.R. Tokien, author of The Lord of the Rings.
A bit about the man (with excerpts taken from wikipedia
en.wikipedia.org/wiki/Tolkien
):
John Ronald Reuel Tolkien, better known as J.R.R. Tolkien (3 January 1892 – 2 September 1973) was an English writer, poet, philologist, and university professor at Oxford. He was married to Edith Mary Bratt, with whom he had 4 children. He was best known as the author of the classic high fantasy works The Hobbit, The Lord of the Rings, and The Silmarillion.
He was at one time a close friend of C. S. Lewis (author of the Chronicles of Narnia among many other things)—they were both members of the informal literary discussion group known as the Inklings. They often discussed each other's work, and C.S. Lewis on several occasions encouraged Tolkien to complete The Lord of the Rings when he became discouraged.
Tolkien served in both World Wars. In the first, he was a signals officer, but was ill often. Those illnesses that kept him off the battlefield most likely saved his life, as many of his dearest school friends were killed in the war. In the run-up to World War II, Tolkien was earmarked as a codebreaker. He was asked whether he would be prepared to serve in the cryptographic department of the Foreign Office in the event of national emergency. He replied in the affirmative and took an instructional course at the London HQ of the Government Code and Cypher School. However, although he was "keen" to become a codebreaker, he was later informed that his services would not be required. However, his linguistic skills did serve him well as he developed complex languages for the various peoples of his books.
After his father's death, Tolkien's son Christopher published a series of works based on his father's extensive notes and unpublished manuscripts, including The Silmarillion. These, together with The Hobbit and The Lord of the Rings, form a connected body of tales, poems, fictional histories, invented languages, and literary essays about a fantasy world called Arda, and Middle-earth within it. His particular vision of Elves and other mythical creatures from all over europe was rather different from most of their original forms, and changed the way they would be viewed in mainstream fantasy of the future. And Hobbits, which were of course the focus of his most popular tales, were a creation of his all his own, and are actually copyrighted to his estate (which is why in other works they are usually referred to as "Halflings" or something similar).
While many other authors had published works of fantasy before Tolkien, the great success of The Hobbit and The Lord of the Rings led directly to a popular resurgence of the genre. This has caused Tolkien to be popularly identified as the "father" of modern fantasy literature—or, more precisely, of high fantasy.
His works brought new life to the magical world of fantasy and myth.
Here is a sample of some quotes from his works:
"There is nothing like looking, if you want to find something. You certainly usually find something, if you look, but it is not always quite the something you were after."
"Now it is a strange thing, but things that are good to have and days that are good to spend are soon told about, and not much to listen to; while things that are uncomfortable, palpitating, and even gruesome, may make a good tale, and take a deal of telling anyway."
"It's a dangerous business, Frodo, going out your door. You step onto the road, and if you don't keep your feet, there's no knowing where you might be swept off to."
"Frodo: What are we holding onto, Sam?
Sam: That there's some good in this world, Mr. Frodo... and it's worth fighting for."
"All that is gold does not glitter, not all those who wander are lost"
Now, for the features!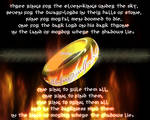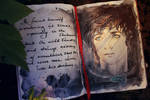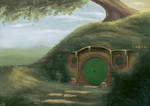 Lord of the Rings ABCs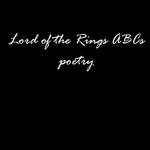 A is for brave Aragorn whom Arwen did admire
B is for the Balrog and dear Bilbo of the Shire
C is for the courage of the heroes in the story
D for the Dead Marshes, which the hobbitses found gory
E is for Lord Elrond and the Elvish clan he leads
F is for young Frodo and his mighty, noble deeds
G is for ol' Gandalf, little Gimili and (yuck!) Gollum
H is for Helms Deep and the battle at the bottom
I is for Isildur, too bad he kept the ring
J is jubilation at the return of the King
K is for dark Khazad-dum, where orcish evil lies
L is for *sigh* Legolas, what dreamy, crystal eyes
M is for Meriadoc, known as Merry by his friends
N is for the Nazgul, nasty creatures to the end
O is for Osgiliath, the mighty, broken city
P for Peregrin (Pippin) Took's insatiable curiosity
Q is for the quiet way of life back at Bag End
R for peaceful Rivendell and the Rohhirim that Rohan sends
S is for good Samwise, and Shelob whom he slew
        (not to mention Saruma
:thumb25349044: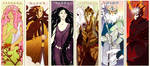 :thumb124113855: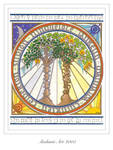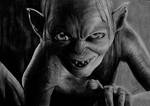 :thumb286847347: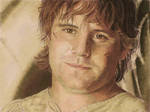 :thumb343199567: :thumb268918609: :thumb354424762: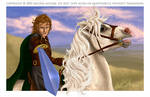 :thumb345452790: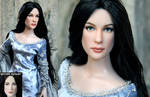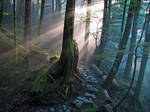 :thumb272123308: :thumb24736958: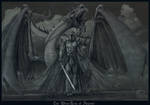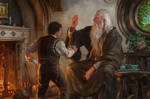 :thumb310070581: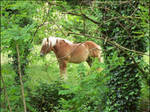 :thumb349449138: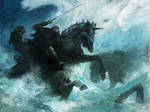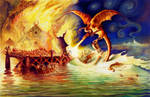 :thumb169657231: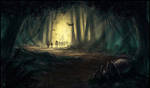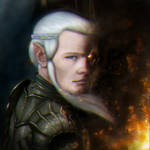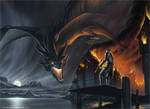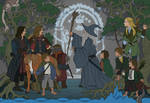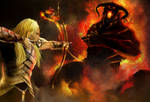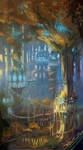 :thumb342769815: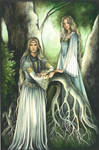 :thumb104996943: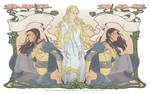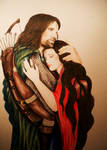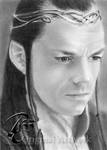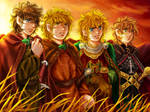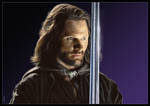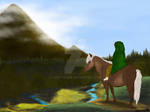 :thumb348854419: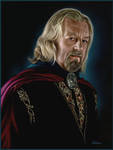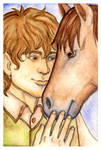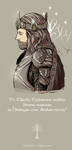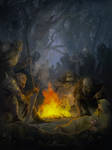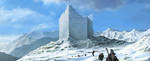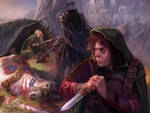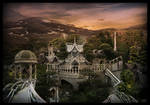 :thumb332443080:
:thumb331534270: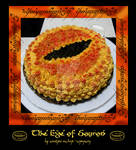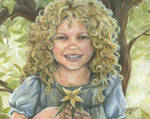 :thumb99838881: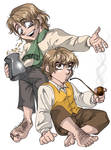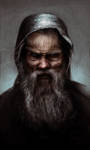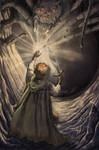 :thumb349880738: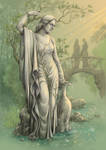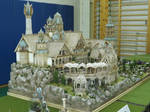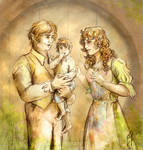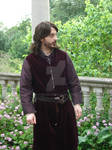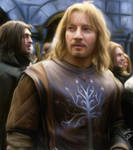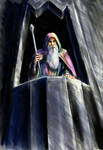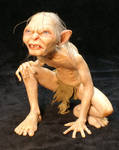 :thumb375143828: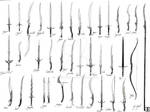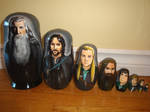 :thumb143515798: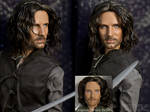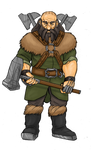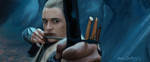 :thumb329659325: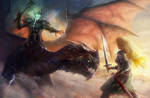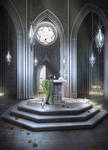 :thumb384801491: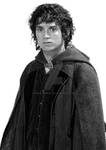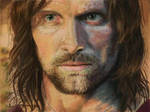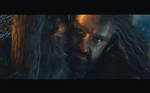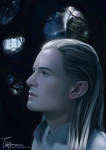 :thumb88344293: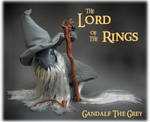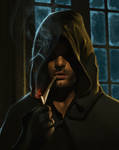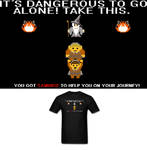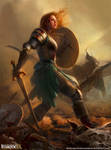 :thumb174644481: :thumb51643647: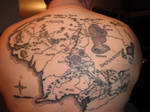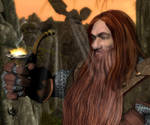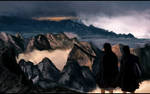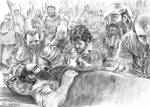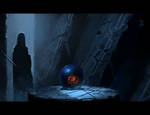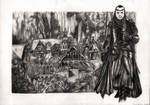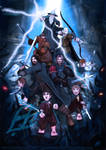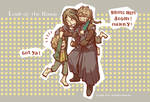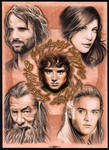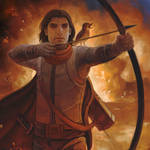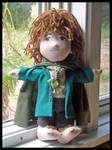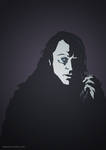 :thumb357960161: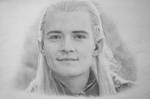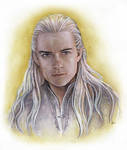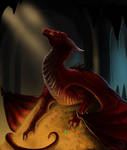 :thumb369669739: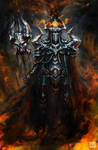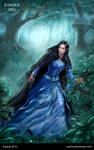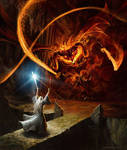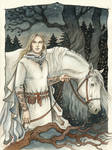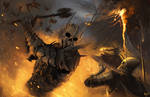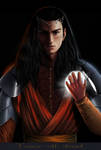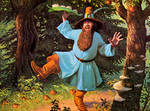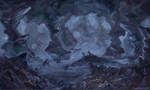 :thumb378205190:
:thumb167806586:
:thumb177293331: :thumb145772117: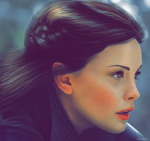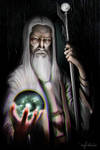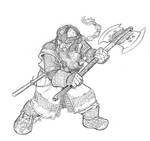 :thumb80432964: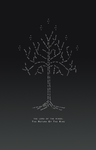 :thumb17608984: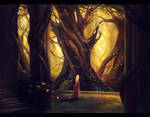 :thumb253980475: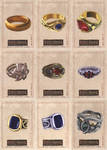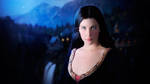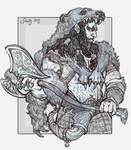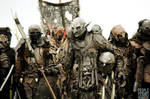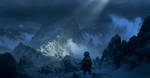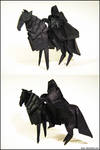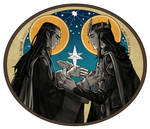 :thumb193707816: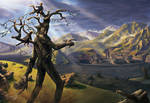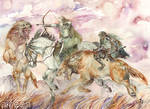 :thumb345297608: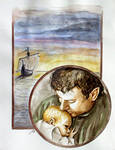 Why do we love LOTR?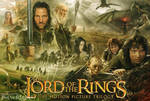 Why Do We Love the Lord of the Rings?
Have you ever been rambling on about Frodo and Sam's amazing friendship, or Gandalf's awesome sword-fighting moves, or Aragorn's strong need of shampoo to a non-LOTR friend or relative and suddenly been asked 'For crying out LOUD! What is so great about that story anyway???' and you stop. And think about it. And a rush of words and reasons come flooding into your head all at once and you can't make head or tail out of any, so you end up saying something dumb like, 'I dunno' when really you do know, but it's a feeling you just can't explain. Maybe even a stirring of your heart, that makes you long for the goodness and purity of Middle Earth, the honour and justice, the mercy and truth, the self-sacrifice and faith, perserverance in the midst of tragedy, and, perhaps most of all, good fighting against evil, and winning.
As C.S.Lewis once said; ' If we find ourselves with a desire that nothing in this world can satisfy, the most probable explanation i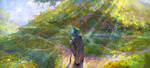 *****************************************************************************************************************************************************************
"The Road goes ever on and on
Down from the door where it began.
Now far ahead the Road has gone,
And I must follow, if I can,
Pursuing it with weary feet,
Until it joins some larger way,
Where many paths and errands meet.
And whither then? I cannot say.
The Road goes ever on and on
Out from the door where it began.
Now far ahead the Road has gone.
Let others follow, if they can!
Let them a journey new begin.
But I at last with weary feet
Will turn towards the lighted inn,
My evening-rest and sleep to meet."
~ J.R.R. Tolkien, The Lord of the Rings
Thank you so much for viewing, and I hope you never loose that sense of wonder and imagination that keeps our fantasies and myths alive!

~Arah
Founder
Previous Issues:
Unicorns:
fav.me/d3jixbl
Merfolk:
fav.me/d3jixsv
Eastern Dragons:
fav.me/d3jiy8p
Kitsune:
fav.me/d3jiynw
Alicorn:
fav.me/d3jizis
Gnomes:
fav.me/d3jizv9
Tanuki:
fav.me/d3jj0er
Centaurs:
fav.me/d3jj0xw
Orcs:
fav.me/d3jj1wd
Dryad:
fav.me/d3jj2uo
Halflings:
fav.me/d3jj3cu
Elves:
fav.me/d3jj3ux
Faeries:
fav.me/d3jj6fv
Vampires:
fav.me/d3jj6ta
Sphinx:
fav.me/d3jj7c2
Griffin:
fav.me/d3jj7qi
Phoenix:
fav.me/d3jj8b7
Djinn:
fav.me/d3jj988
Werewolves:
fav.me/d3jj9nd
Selkie:
fav.me/d3jja4c
Gargoyles:
fav.me/d3jjanp
Western Dragons:
fav.me/d3l1nm9
Drow:
fav.me/d3jjbz0
Yeti:
fav.me/d3jjcgu
Kirin:
fav.me/d3jjcuw
Satyr:
fav.me/d3jjhb0
Hippocampus:
fav.me/d3jjhjt
Manticore:
fav.me/d3jji0u
Leprechauns:
fav.me/d3jjn2s
Pegasus:
fav.me/d3jjnw6
Lamia:
fav.me/d3jjoti
Kelpie:
fav.me/d3jjp6f
Water Nymphs:
fav.me/d3jjpjf
Kraken:
fav.me/d3jjsgw
Recaps! Part 1:
fav.me/d49souz
Recaps! Part 2:
fav.me/d4adclu
Loch Ness Monster:
fav.me/d4b8ola
Harpy:
fav.me/d4byeqx
Hippogryph:
fav.me/d4crce2
Banshee:
fav.me/d4dgfo8
Wyvern:
fav.me/d5btikz
Cockatrice:
realmsoffantasy-myth.deviantar…
Baku:
realmsoffantasy-myth.deviantar…
Nightmares:
realmsoffantasy-myth.deviantar…
Dullahan:
realmsoffantasy-myth.deviantar…
Ents:
realmsoffantasy-myth.deviantar…
Chimera:
realmsoffantasy-myth.deviantar…
Winter Fantasy!:
realmsoffantasy-myth.deviantar…
Atlantis:
realmsoffantasy-myth.deviantar…
The Greys:
realmsoffantasy-myth.deviantar…
Jackalopes:
realmsoffantasy-myth.deviantar…
Sea Serpents:
realmsoffantasy-myth.deviantar…
Mandrakes -
realmsoffantasy-myth.deviantar…
Little Fantasies -
realmsoffantasy-myth.deviantar…