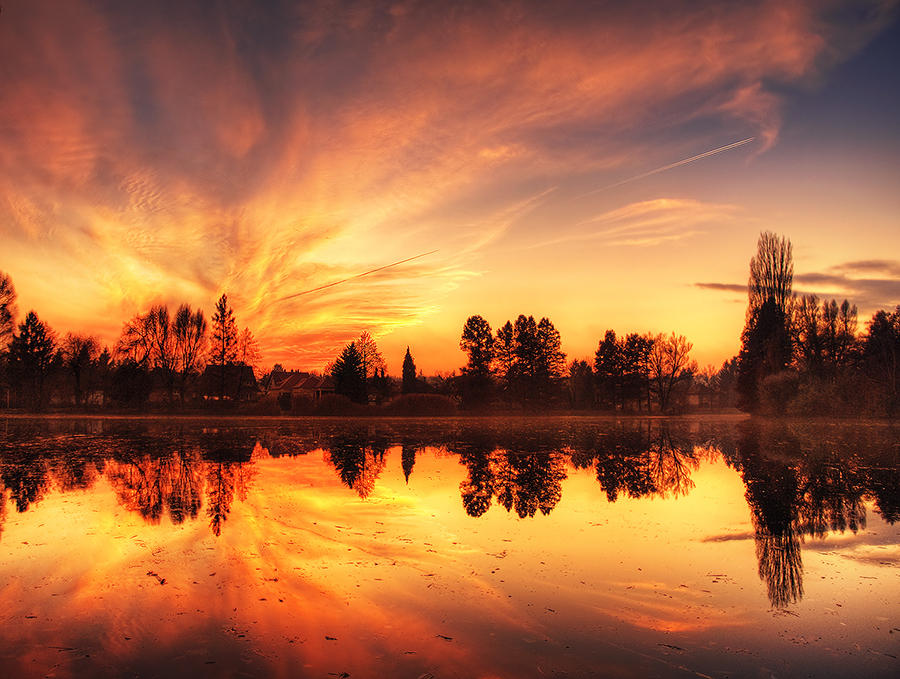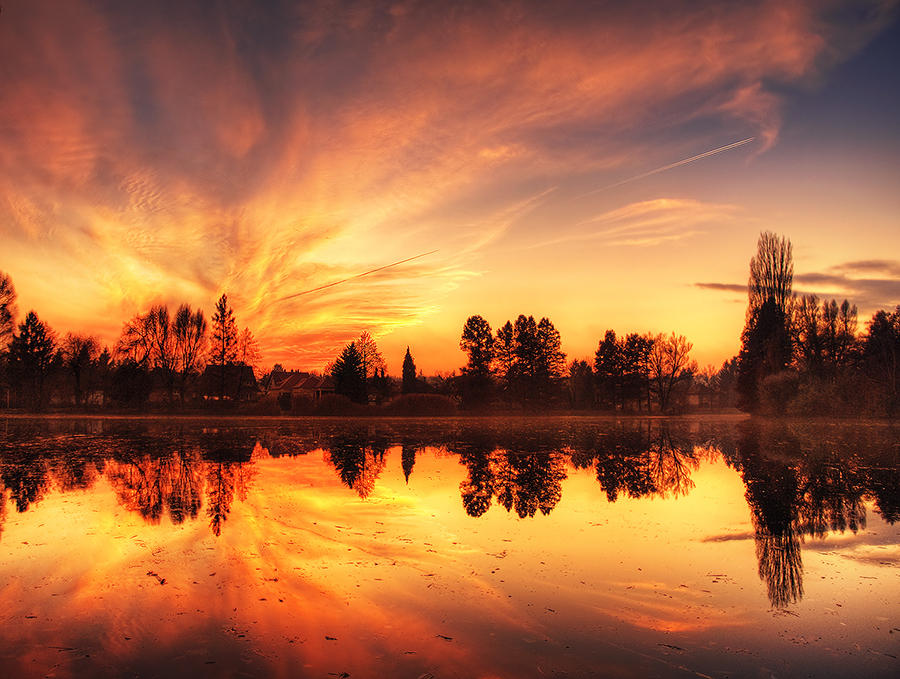 Watch
I was quite simply awestruck by this shot. To say that I loved it doesn't even do it justice. I have taken shots like this before, and they are some of my favorites, but you just nailed it perfect. The colors are fantastic, they look like the sky is on fire. Your shoreline/mirror point divides the picture almost exactly in three. Both the trees and the clouds are sharp. Even the shape of the clouds seem like fire is radiating from one of the trees. If I had anything negative to say about this picture it might be the small bits of detritus in the water, (which you really can't do much about) and the airplane trail in the sky (also, not much you can do about it). Those would be the only minor (and I mean very minor) distractions to what I would call the best picture I've seen on deviantart so far. Thank you for sharing this.
The Artist thought this was FAIR
43 out of 45 deviants thought this was fair.
I find this to be an amazing piece. I like the contrast and the colors and the composition of it. Saying I love it is not even enough and saying LOVE is already at the max of any form of appreciation. I'm a beginner at photography but I've been doing enough art to know how to critique. The clouds I like because of its ability to draw you in to a point. The reflection is clear and tree lines provide a great contrast compared to the orange glow of the sunset. The water and the clouds are great subjects for this piece. Overall a very well done piece.
The Artist thought this was FAIR
7 out of 7 deviants thought this was fair.