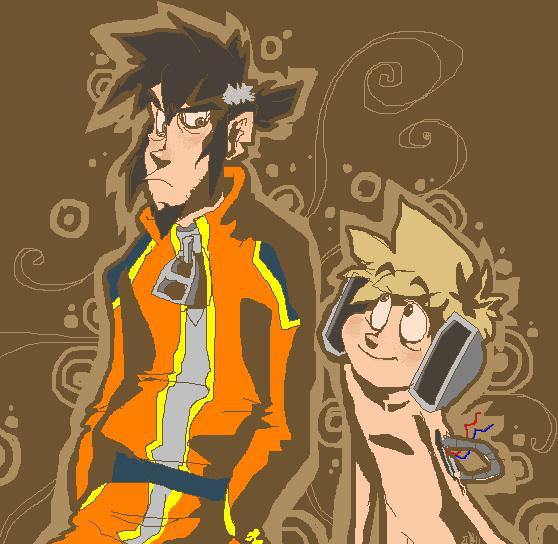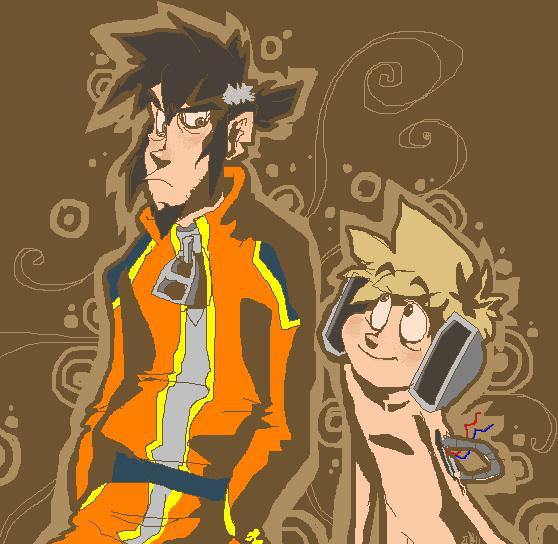 DID IT WITH A MOUSE.
I kinda hate it though. But it's not... terrible....
I've only ever been able to kinda sorta halfway draw with a mouse on the computer I happen to be on now, which is old as hell (Windows 98 yeeeeah boiiiii). I'm not sure why. It's not the mouse... the old mouse is gone. It might be the old monitor...? Maybe it's just the perfect mix of cursor speed settings and general laggyness that make it ideal (well... not ideal. But less hard) to draw using a mouse.

Fun fact, the first time I ever drew these guys years and years ago was on this computer, with a mouse. It's in my gallery somewhere. I'm not gonna' go looking for it because the internet is crapping out on me and I'm not going to risk loosing this text wall.

Also, a note to COMMISSIONERRRRSSSS:
I'm thuper thuper sorry I'm taking so long. A number of things that aren't entirely in my control keep happening and they're keeping me super preoccupied, like having to find a new roommate, helping my sister move across the state... getting a flat tire on the side of the highway while doing so... having to spend the whole day living at a Walmart... I WONT GO IN TO THAT NOW but it's really only a little bit of an exagguration. ANYWAY I just want to apologize and promise ya'll that I'm working on 'em. I've literally started on each of the 3 seperate commissioner's commissionses. So.. yes. Bear with me please! And thank you for putting up with my untimeliness.

ENJOY!