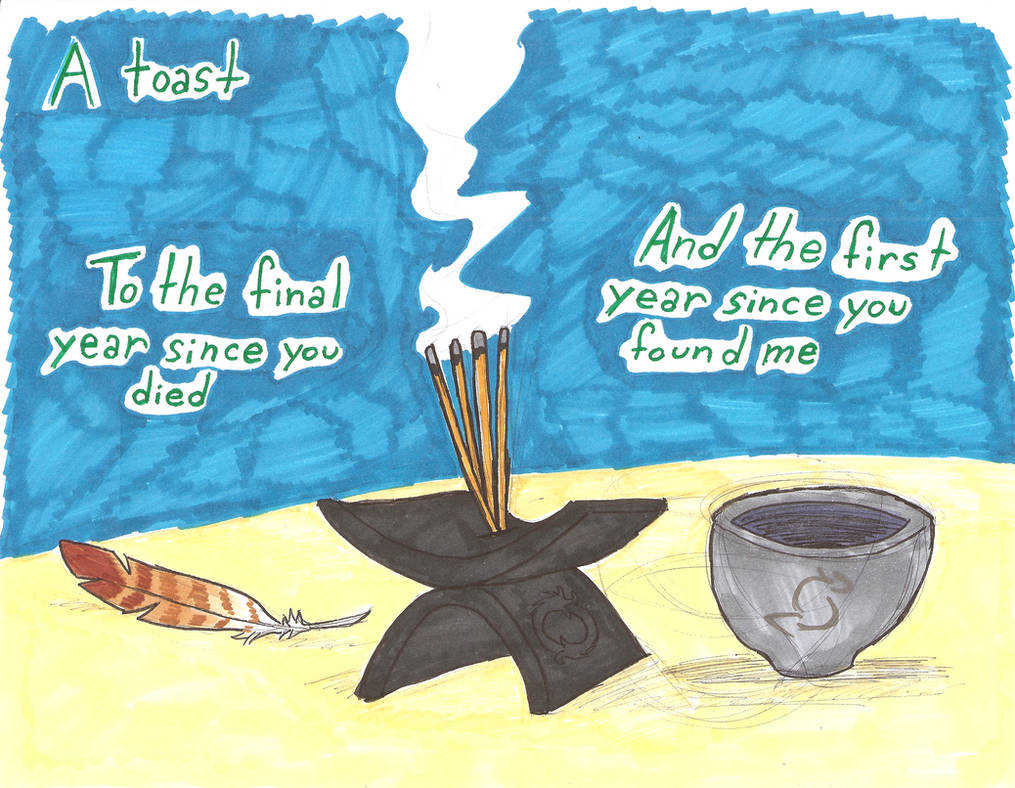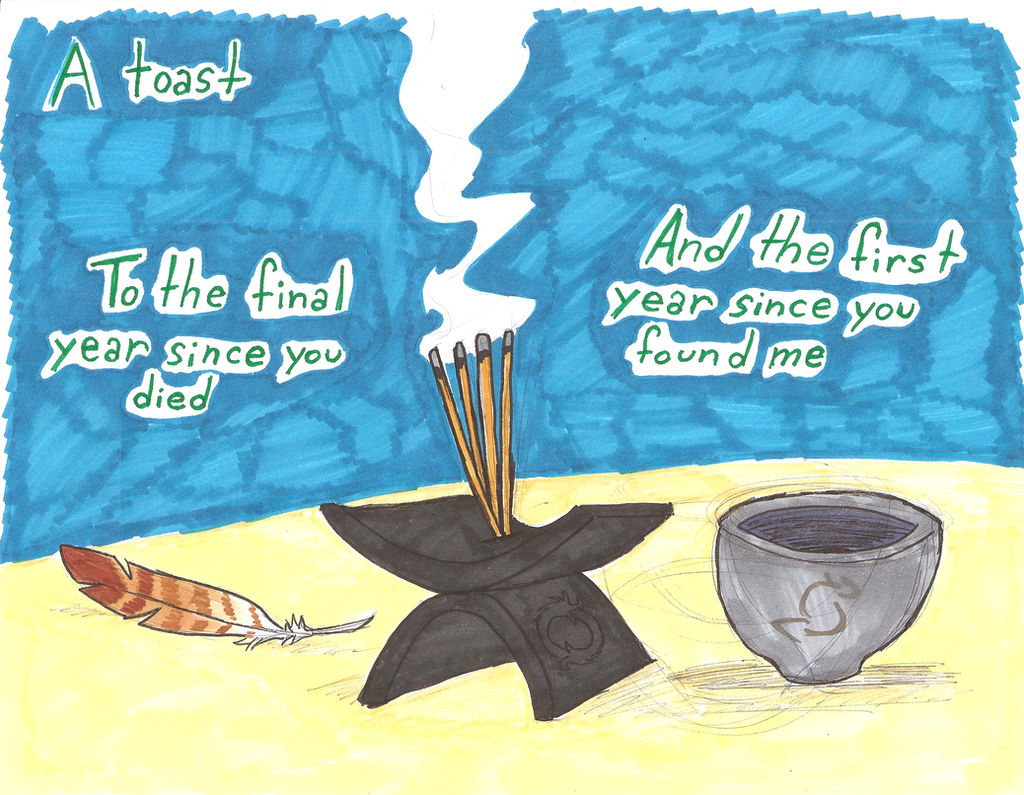 Watch
It's up to you to decide who makes this toast, Hanzo or Genji

#21daysofoverwatch
Enjoy!
(C)Overwatch, Blizzard Entertainment

I think it would be Hanzo making the toast.

I like the attention to detail in this one with the feather and the Shimada clan symbol on the incense holder.
Reply

Thank you!
The feather was my favorite part of the drawing

It could go either way,
Genji being metaphorical about how Hanzo "died"
Reply