Hi, I'm Richard Daniel Joyner, but some of the people called me Danny Joyner. I'am autistic guy, and I'm very excited to be on this site! I'am also a graphic artist which means I do make art on paper (drawing, tracing and etc.)and on computer. I'am a G rated, PG rated, and PG 13 rated boy. Also, here's some reminders to all of you: First, I don't do naked stuff and second of all, OTHER REFERENCES & LOGO'S ARE COPYRIGHTED © & TRADEMARKED ™ TO THEIR RESPECTIVE OWNER, PRODUCTION, COMPANY & STUDIO and third, THE PHOTOSHOOTS, GIFs AND SCREENSHOTS AREN'T MINE OR ANYBODY ELSE EXCEPT THE RIGHTFUL OWNERS OR THEMSELVES.
My Real-Life Buddies (on Deviantart):




Some Stamps:

:thumb605931370: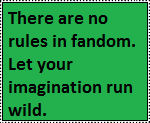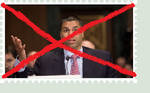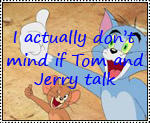 Favourite Visual Artist
Danny Antonucci, Tom Bancroft, Anime, Craig McCracken, Pendleton Ward, Ben Bocquelet, J.G Quintel, Butch Hartman, Jorge Gutierrez, Glen Keane, Eric Goldberg, Jennifer Pertsch, Tom McGillis, Matt Stone, Michael Jelenie, Aaron Horrath, Disney & more
Favourite Movies
Animated movies like The Lion King and Frozen and some of Live action movies like The Pink Panther (2006)
Favourite TV Shows
Spongebob Squarepants, Regular Show, Adventure Time, Teen Titans Go, Steven Universe, The Amazing World of Gumball, etc.
Favourite Bands / Musical Artists
The Beatles, Elton John, Queen, Smash Mouth, etc.
Favourite Books
Captain Underpants, Warriors, Seekers, Junior Novels, Comics, Art Books and Animal Books
Favourite Writers
All of the above
Favourite Games
Super Smash Bros., Banjo Kazooie, etc.
Favourite Gaming Platform
PS2, Xbox 360, Nintendo Wii, N64, SNES, Sega Genesis, NES, etc.
Tools of the Trade
Autodesk SketchbookExpress 2011 and Adobe Photoshop
Other Interests
Cartoons, Fan Art, Drawing, Women, Playing Sports, Video Games, Going to the Movies, Zoos, etc.