:thumb123376107: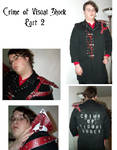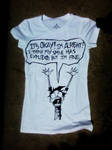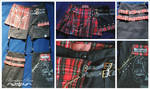 :thumb120270877: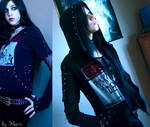 :thumb89054827: :thumb85924342: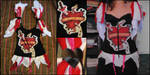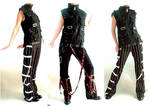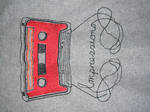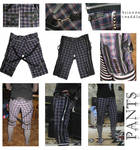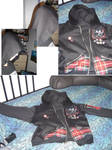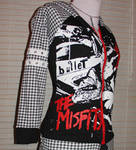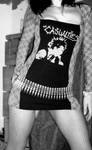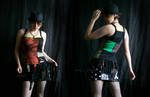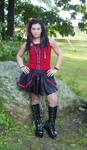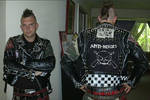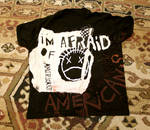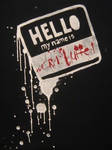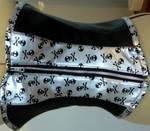 If you've been inspired to customize your own clothes and don't know where to start, here are some ideas:
1. The thrift store is your best friend. You'd be surprised by all the amazing things you can find there. I recently got a beautiful jacket with a corset backing for just five dollars.
2. Screen printing is a great way to put your own designs on clothes. If you're feeling ambitious, check out this video tutorial:
www.youtube.com/watch?v=Ee_8IM…
you're like me and prefer an easier, quicker approach, I'd recommend this video tutorial. (This is the method I use.)
www.youtube.com/watch?v=4SyuY4…
3. I'd recommend fabric paint over acrylic if you can afford it. It cost just a little bit more but it lasts much longer. Bleach is also great if you know how to use it. Here's a bleaching tutorial
www.youtube.com/watch?v=nStJHZ…
4. Studs, spikes and eyelets make great accents. You can find eyelets at most craft stores. Studs and spikes are generally harder to find. If you can't find them at stores, you can take the studs off of old belts and wrist bands and re-use them or order them online. If you live in the Bay Area, I'd recommend checking out a store called "Cheap Thrills". (Studs can also be replaced with decorative brads and beads. You can find both at most craft stores.) Here's a video tutorial for putting on studs:
www.youtube.com/watch?v=P1Sgkx…
5. Snap tape and grommet tape are also both great. They're easier to apply than snaps and eyelets. (You just sew the tape on and you're done.) It also looks cool even if it's just for decoration.
6. If you don't know how to sew, you can use fabric glue to apply patches. It's pretty straightforward but this tutorial is very helpful anyway.
www.youtube.com/watch?v=mbJifo…
7. Other things you can add include zippers, chains, buttons, patches, and iron-ons. Here's a tutorial for making a zipper-chain shirt
www.youtube.com/watch?v=Q8AWCu…
and another for applying iron-ons.
www.youtube.com/watch?v=Q8AWCu…
8. Save all your scraps. You never know when you might want to use them.
9. Hem patches before sewing them on. I know that doesn't sound very "punk" but it keeps the patch from unraveling.
10. If you don't think normal thread will be enough, you can use dental floss or embroidery thread. Dental floss is a punk rock classic but embroidery thread is super cheap and comes in a bunch of different colors.
11. Don't be afraid to get ideas from other people. Ripping them off isn't cool but there's nothing wrong with sharing ideas.
12. Contrary to popular belief, it's perfectly okay if it looks like crap.
13. Art is dead, long live vandalism.
Some helpful DIY websites:
ThreadBanger: This is probably the most well-known DIY site. It has patterns, tutorials and more.
www.youtube.com/watch?v=nStJHZ…
Punk Rock Domestics: A forum for crafty punk fans. Check out the "fashion" section for tutorials and features www.punkrockdomestics.com
Stencil Punks: Another overly touted site but if you want to make stencils but don't know where to start, this is a great place. www.stencilpunks.mattrunningnaked.com
Antimony and Lace: This is more goth than punk but there are some excellent tutorials and links
gothfashion.info/
Lolita Handbook: For the more loli-inclined. There are fashion tips, great pictures and a few tutorials. (I personally found their lace tutorial incredibly helpful.)
lolita-handbook.livejournal.co…
Some youtube users who make great tutorials:
Threadbanger (see above)
HedgeTV
Diyland22
Diypunk101
EverydayHardcore (these guys also have a cooking series called "Ramen 'Round the World". It's brilliant.)
That's all for now, guys. If you've made anything you want to share, feel free to send me a link. I'd love to see it.
Thanks so much for reading! Keep on rocking!
XOXO
Cris