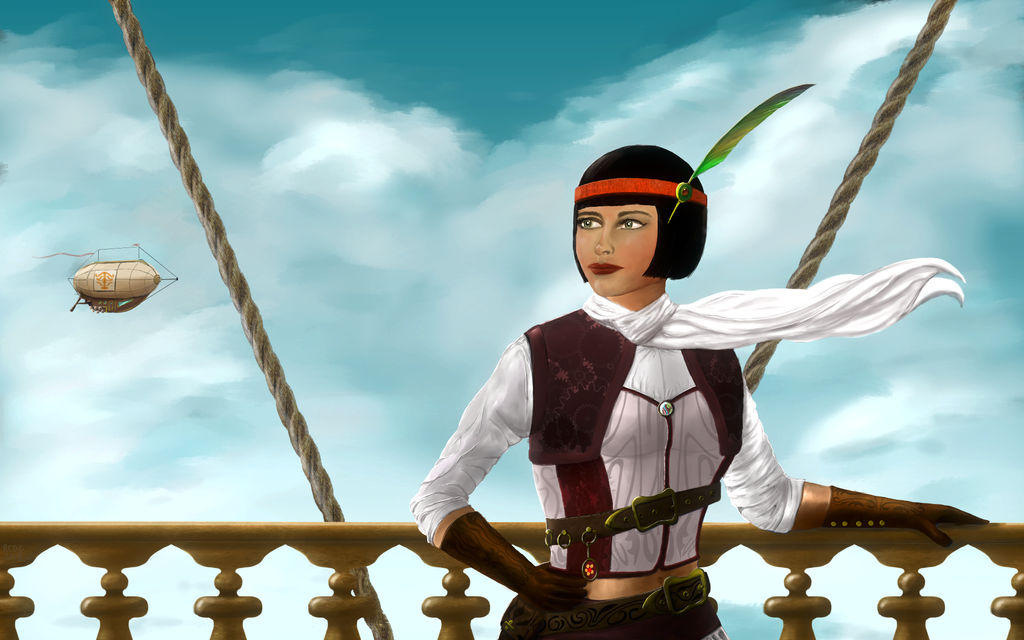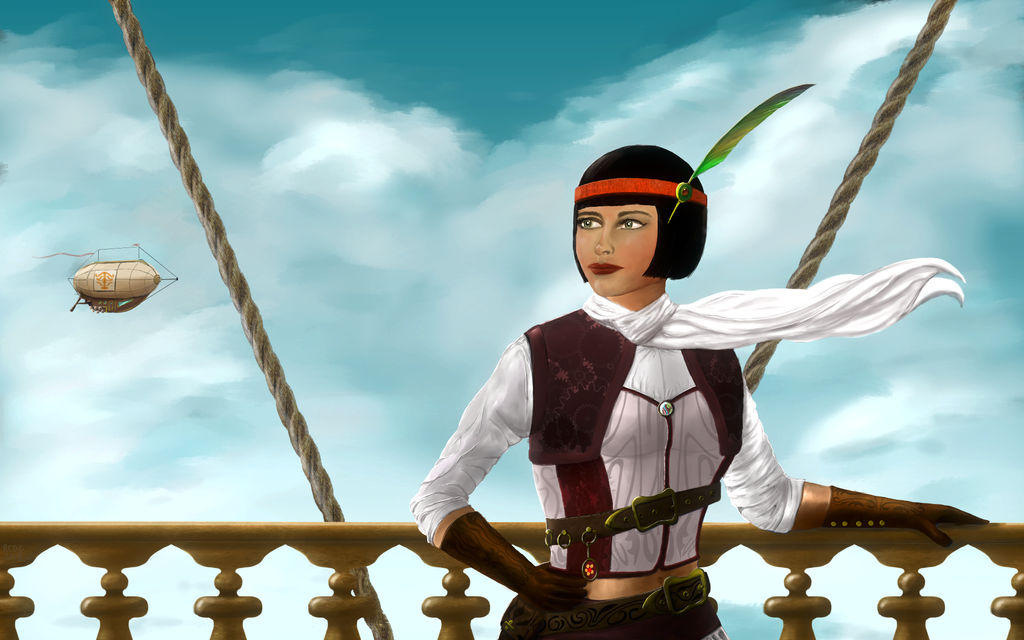 Another steampunk aviatrix. I was going for a 1920s vibe. As always, a little disappointed at the end.

Reply

Very nice. The body is a little firm but I like the color and the attention t detalis ypu put in it.
Reply

Yeah, my sketch was more fluid and I think I 'stiffened up' when I was working the image into a finished picture. I'll keep trying.

Reply