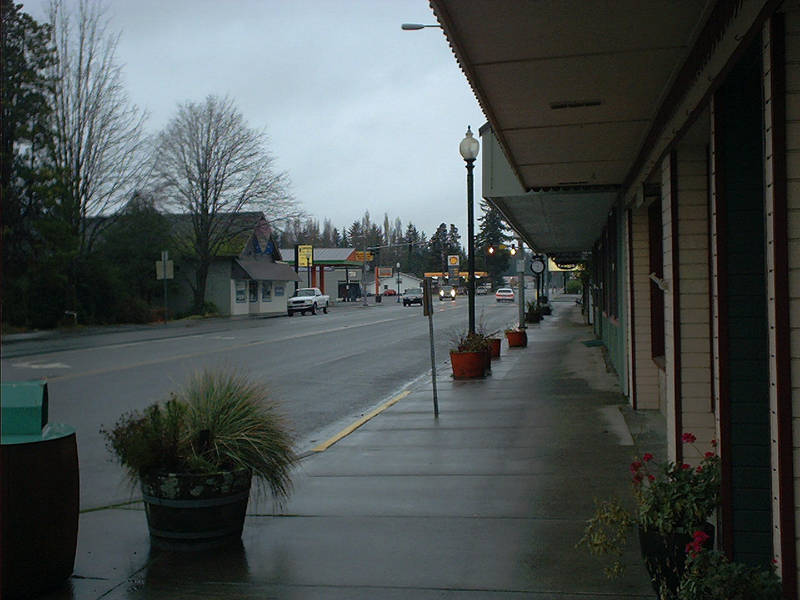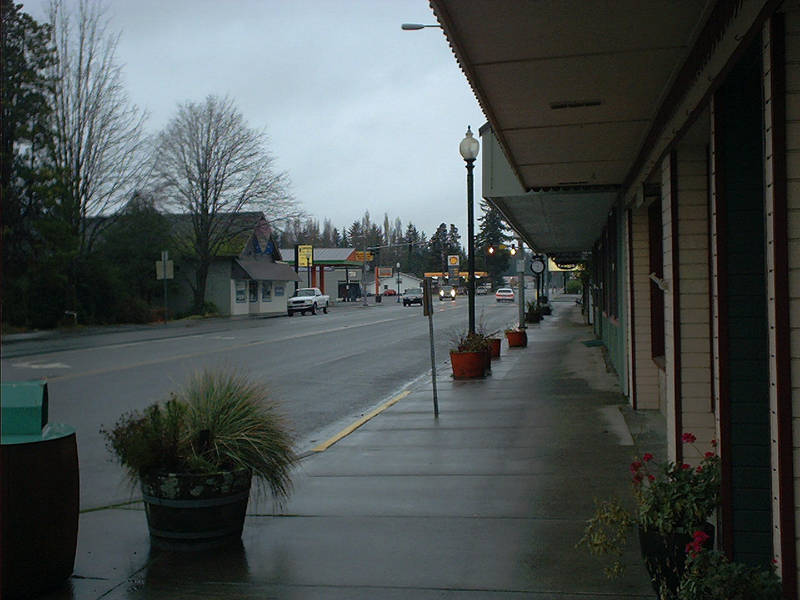 Watch
FORKS, WASHINGTON
This is a view taken in front of Chinook Pharmacy & Variety. It points toward the main entrance into town.
That nice little blue and white building across the street? That's where you get your ice cream and candy!
- Resa Challender
An Artist living in Forks, Washington

Okay, this is final proof of how obsessed I am.
This picture doesn't show anything strictly Twilight-themed, but when I saw that Shell logo in the distance, I instantly thought of the first chapter of Breaking Dawn (with the guys drooling over the Mercedes Guardian, you know?).
So... if all of that were real, would that be where it happened or am I just insane?
Reply