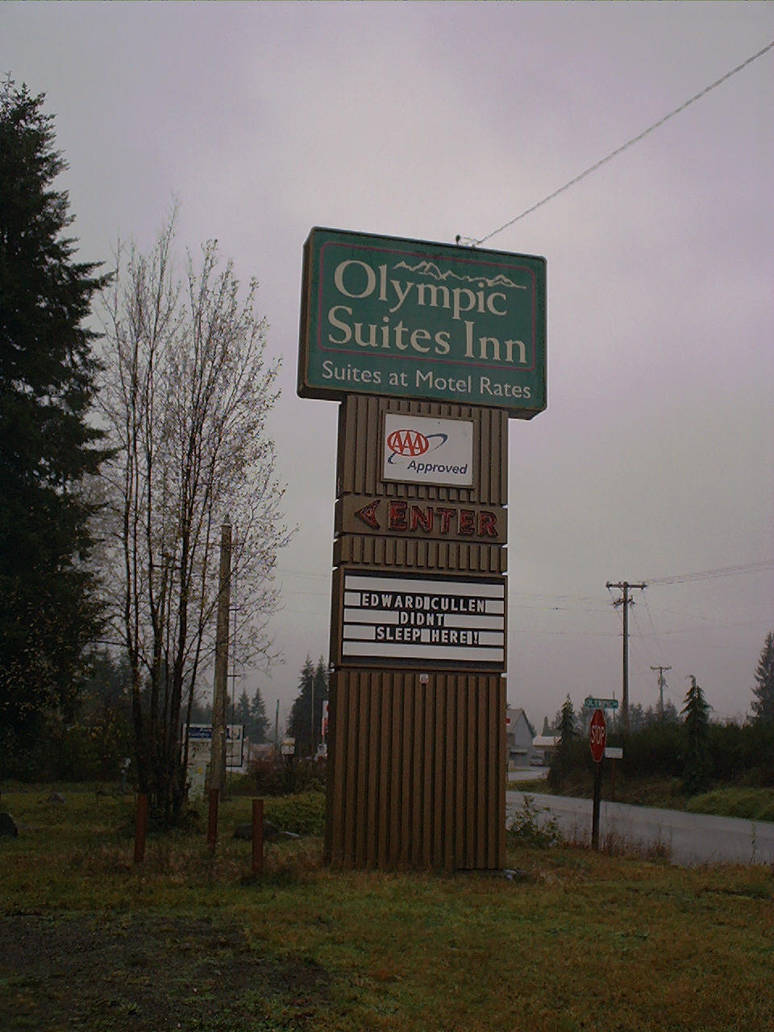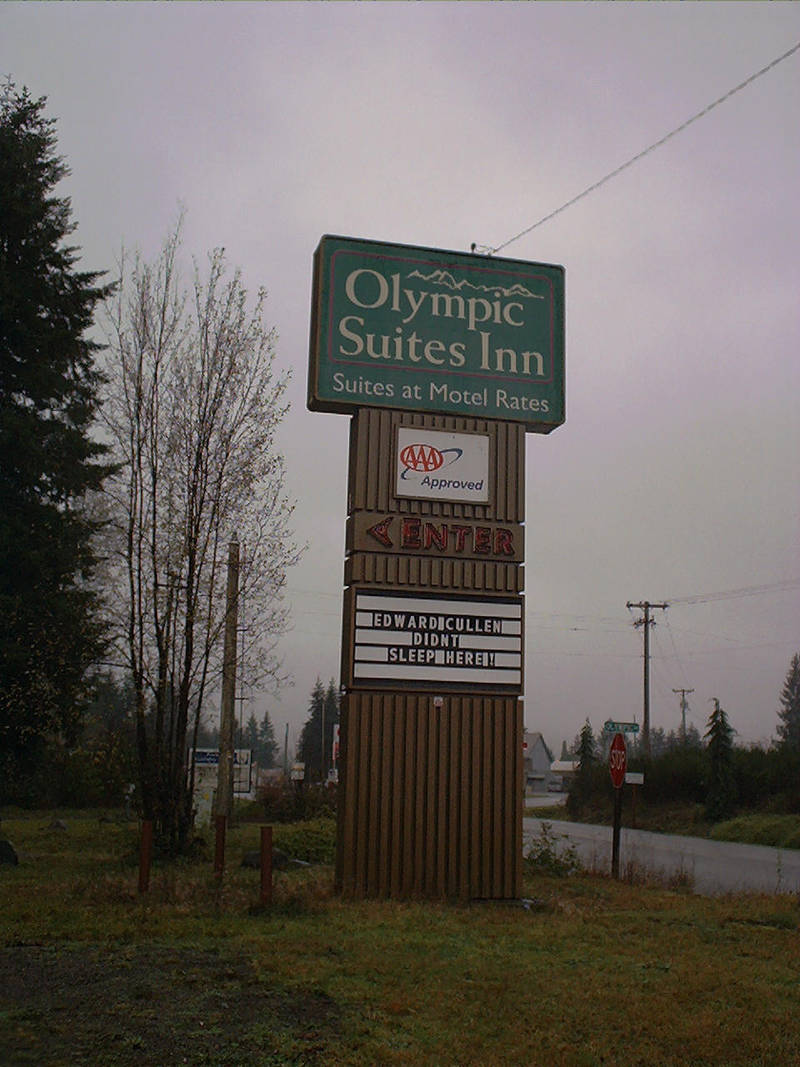 Watch
FORKS, WASHINGTON
Upon just entering Forks, you'll notice a sign for Olympic Suites Inn, just off to the left.
I found this very amusing.
- Resa Challender
An Artist living in Forks, Washington

xDDD That's where I stayed when I went out there, and it didn't say that! I wish it had :'D
Reply

It's pretty new. The first time I noticed it was right before this photo.

The wind recently knocked a few of the letters down, but it's back up now.
Reply

ahhh xD I was out there during the summer, so that was a little while ago... too bad, this would have been hilarious to see x3
Reply

If you get back out, make sure you stop by the Forks Hospital. They now have a reserved parking spot for Dr. Cullen.
Reply

AHAHAA LOL
That's amazinggg~~ x3
Reply

Lol. Strange and amusing.
Reply