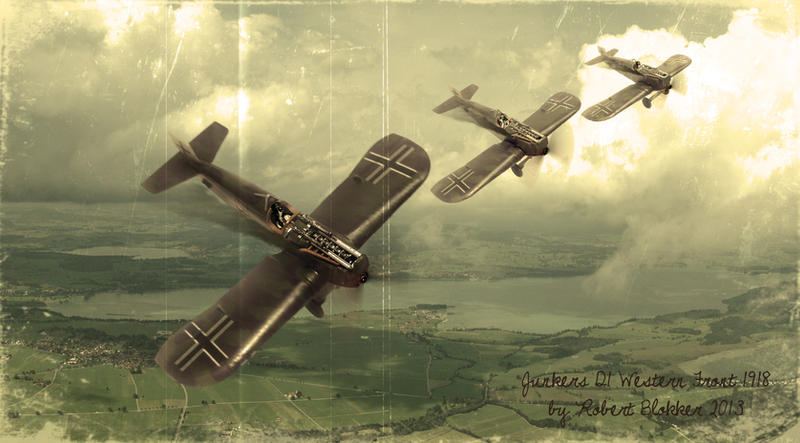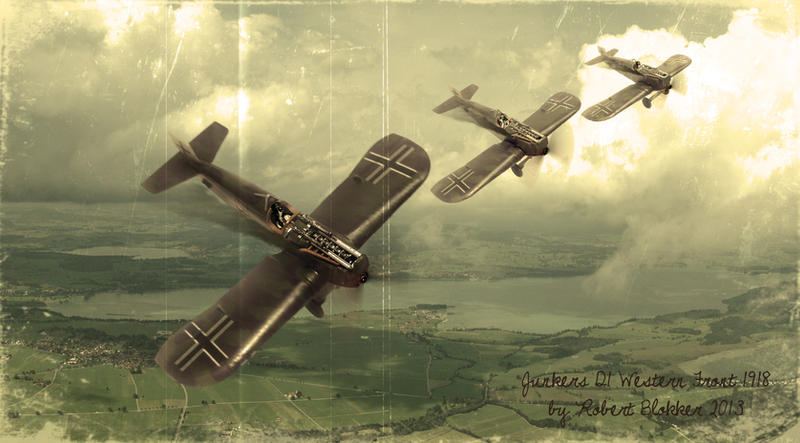 Another artwork with as centre a scalemodel I recently finished. 3 Junkers D1 WW1 fighterplane. The first all steel fighter to be precise.
It is really fun to do this because since you already have the scalemodel in question you can get any angle and create them specially for the artwork you have in mind. If there is interest I can take some pictures of other WW1 aircraft and upload them to my Stock account

So everybody can use them. I think they would work really well for steampunk artworks.
Of course I used some stock material to create this. Here is a rundown of everything used.
Stockphoto's:
Skycaptain 7
[link]
by

Skycaptain 8
[link]
by

View over bavaria
[link]
by

Textures:
Film scratch texture
[link]
by

Grunge texture dark border
[link]
by

Brushes:
Smoke
[link]
by