This is happening every Wed night at Panama 66 in Balboa Park, San Diego. These artists are all painting the musicians jamming on stage (occasionally pulling other musicians out of the crowd). Here is the Facebook link to the event Carlos Castellanos Wed Night Jam Session at Panama 66. Brian Meyer is promoting the visual art side...
<da:thumb id="588675001"/> <da:thumb id="588674948"/> <da:thumb id="588674904"/> <da:thumb id="588674869"/>
A few ones I like from other artist on DA...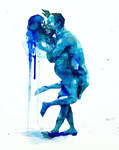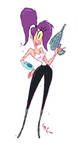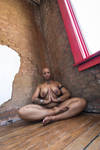 <da:thumb id="581036301"/>