Hello, everyone!
Just yesterday I created a Ko-fi account in order to raise some funds for an Ipad! I hope to improve my performance and health (I'd like to sit behind a desk less this year) while drawing that way!.
Every ko-fi donated makes a huge difference for me in terms of savings, so I hope you consider!
( ˙꒳​˙ )

In return, for every donation you'll receive a thank-you message with a link to download all my digital sketchbooks "Apricot", issues 2013, 2014 and 2016!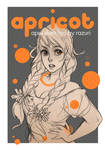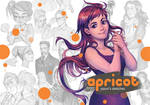 Here's the link to my ko-fi page:
ko-fi.com/razuri
See you around and have a great day!
-razuri

powodzenia w zbiorce!
ja tez juz nie wytrzymuje czasem tego rysowania przy biurku, zmora rysowniczej pracy