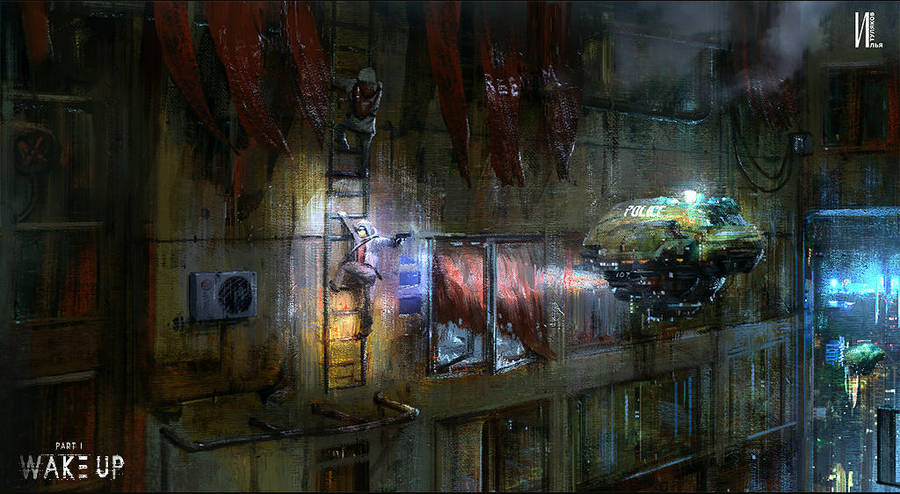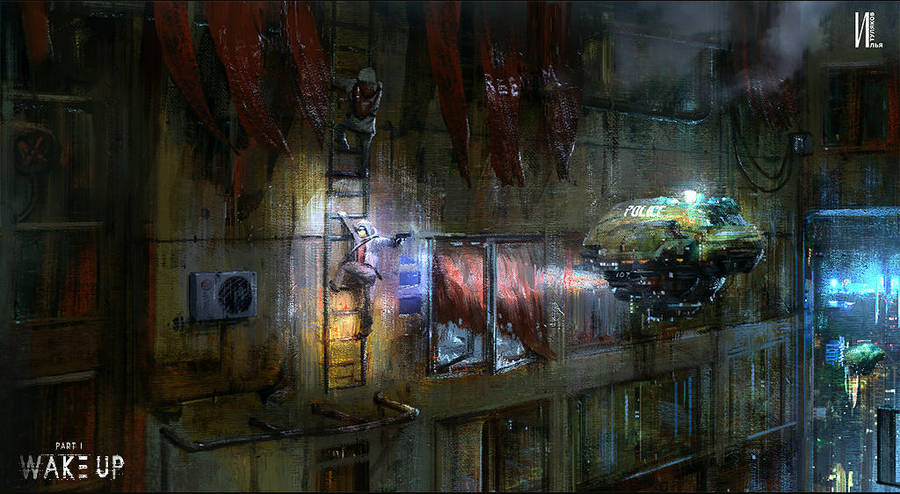 Watch

Reply

Great style of brushwork, love use of reflection on the wet surfaces.
Reply

Reply

Looks good. The city looks a bit dystopian, which probably fits if I have understood the setting so far.
Reply

Yeah)) it is poor
block
of the main city. With big criminals activity
Reply

do you have any tips for drawing that kind of city? I mean, the pic alone says:' lots of criminals, poverty and corruption'. Even without the police vehicle and the human.
Reply