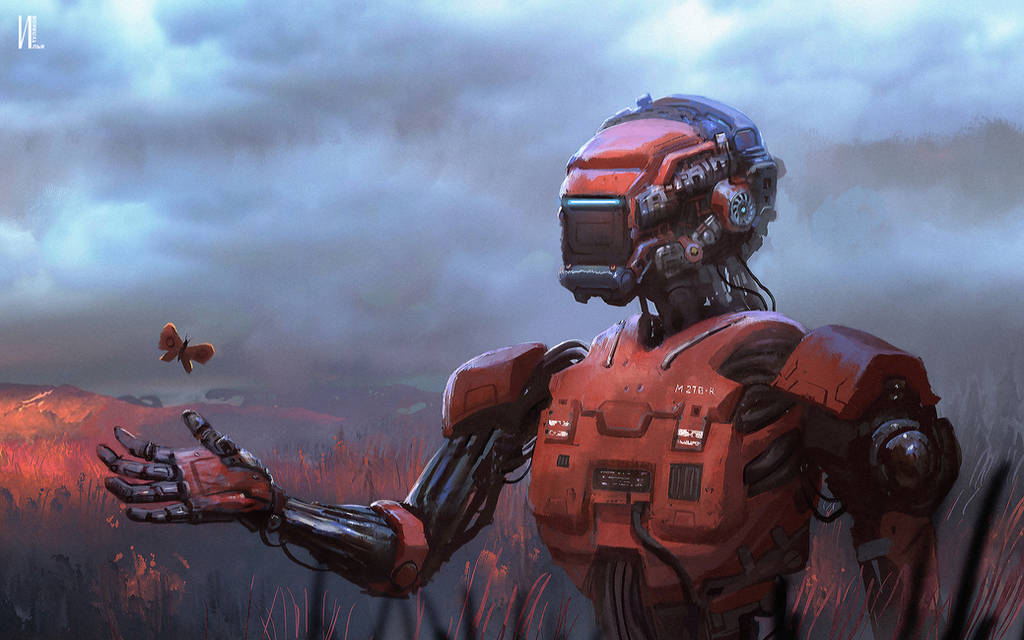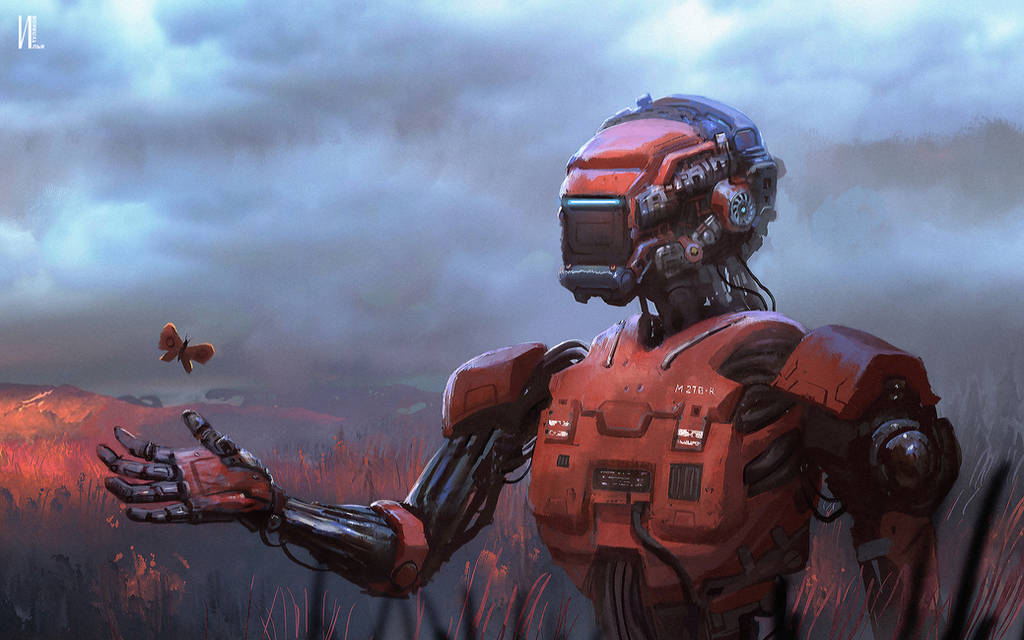 Watch

Reply

Heavily reminiscent of Chappie.
I'm imagining it as a character from that universe?
Reply

i Biggest fan of Chappie and robots like that

i was inspired by design of robots from this cool movie
Reply

Reply

Reply

Nicely done - the inspection of the butterfly adds a distinct human element.
Reply

The color scheme makes me think of Valkyr from Warframe. The face looks like one of her alt helmets, as well.
Reply