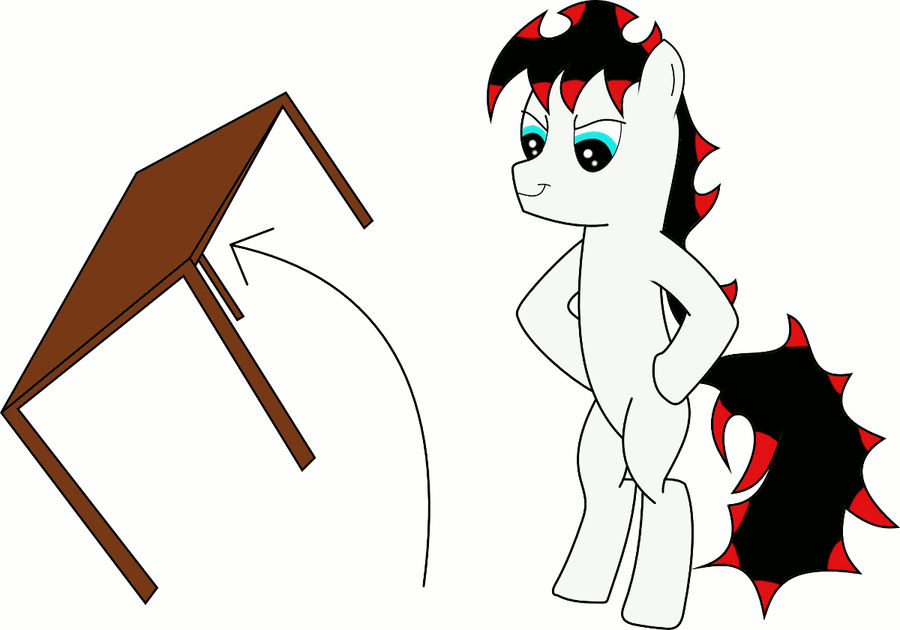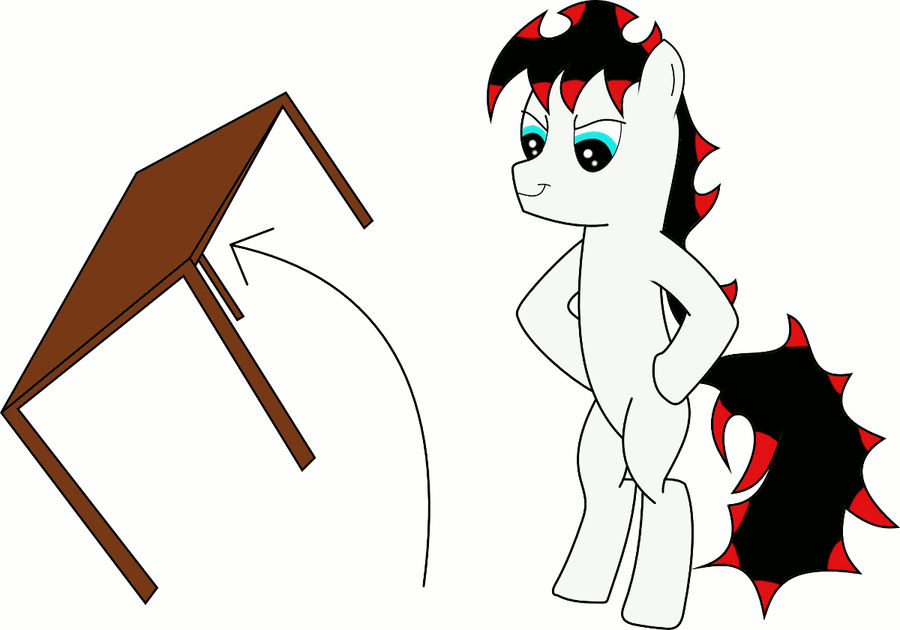 I FINALLY got this request done!
~yay~
Also, I have NO IDEA whether that mane / tail is correct or not, not even with the colouring. Even after drawing it, I still don't understand.

Flip the table?
Flip it with your MIND. (And smug smile)
I would have done a normal flip, but I suck at drawing action poses... :/

Anyway, onto more art, coming soon!