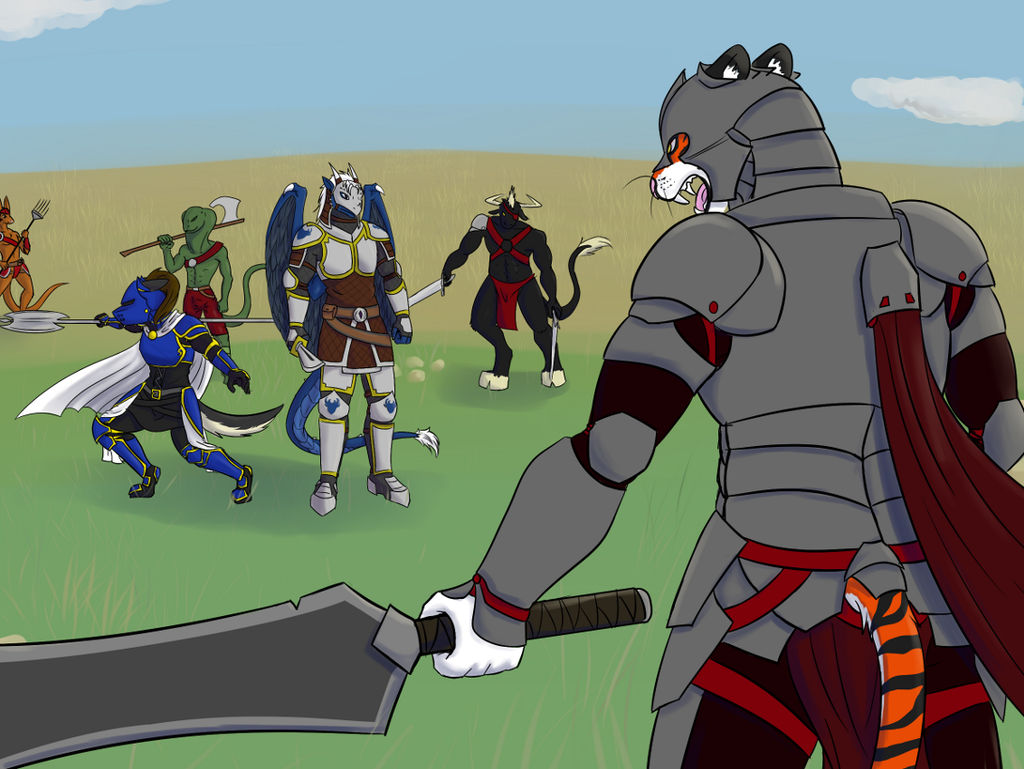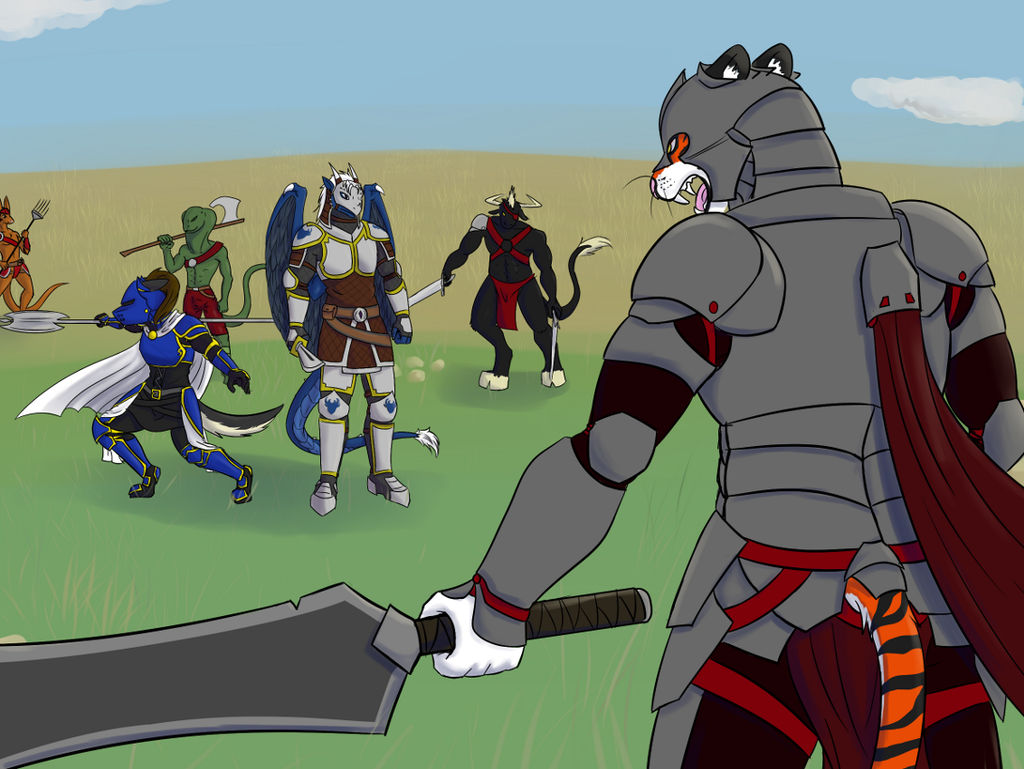 Watch
Very nice piece done by an awesome friend of mine

Thanks once again for bothering

A scene showing where Razen's travels have taken him yet again. This time having ended up to another world of

and after having been hunted by band of mercenaries he makes new ally of Dana, a lone knight trying to make her living as solo mercenary. Apparently she had some kind of agreement with the band of mercs this time, but after deciding to get rid of her as well she switches sides.
Their fleeing was short lasting though and already having been surrounded by the hired arms and their leader, a tiger, it has come very clear that only way out of this one is to fight their way through. Dana clearly being more on the edge, though Razen seems to have something up his sleeve for this one. After all, they have no idea what they are dealing with in the end. As well, he will warn them once, giving a chance to flee. If this is ignored though, he will have less trouble with conscience to cause severe damage, or even kill them.
Art created by

Razen ©

Dana ©

Cannon fodder mercs, I guess © to

too!