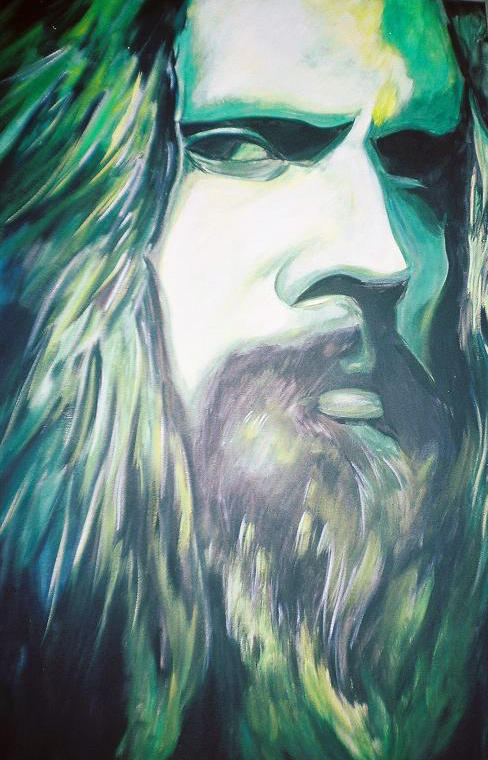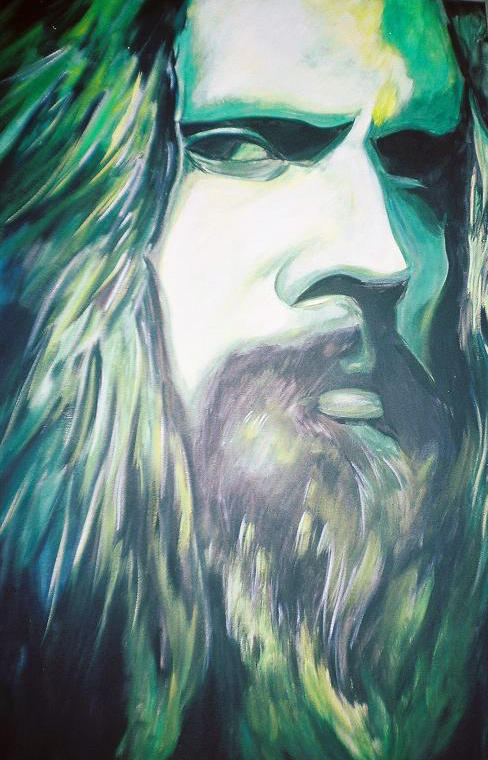 I love the human face. But, I figure if someone just wants a painting of what someone looks like, they could go to Sears. For me, a portrait is the whole package -- I want my audience to feel what I feel from my subject, not just see a human interpretation of what they look like.

This one scared my bird, but what a fun piece!! And yes, Rob Zombie has the original.

30 x 40 acrylic on canvas, 2006

rob zombie is so cool, living dead girl
Reply

great job! And I love Rob as well. Fave!
Reply

Awesome artwork there. Great job

Reply

I think this one is excellent. It dertainly is how I see him too. Great colour choice.
Reply

Thanks so much!
I always associated him with the "Zombie greens" -- I think it's because he used a lot of it in his older illustrations, i.e.: La Sexorcisto. It's cool you picked up on that!

Reply

Reply

Uu I realy like this face...actualy I dont like men with long beard but this one is so ... magical! And I have the same opinion about portraits - and this portrait has a soul and thats what I like on that... thats all

Reply

excelent
first coment to me

Reply

Wow! Thank you!

I literally JUST signed up about an hour ago and have almost no idea what I'm doin'.
Reply

lol i woundered why u only had1 image uploaded lol pritty good qualitythough
Reply