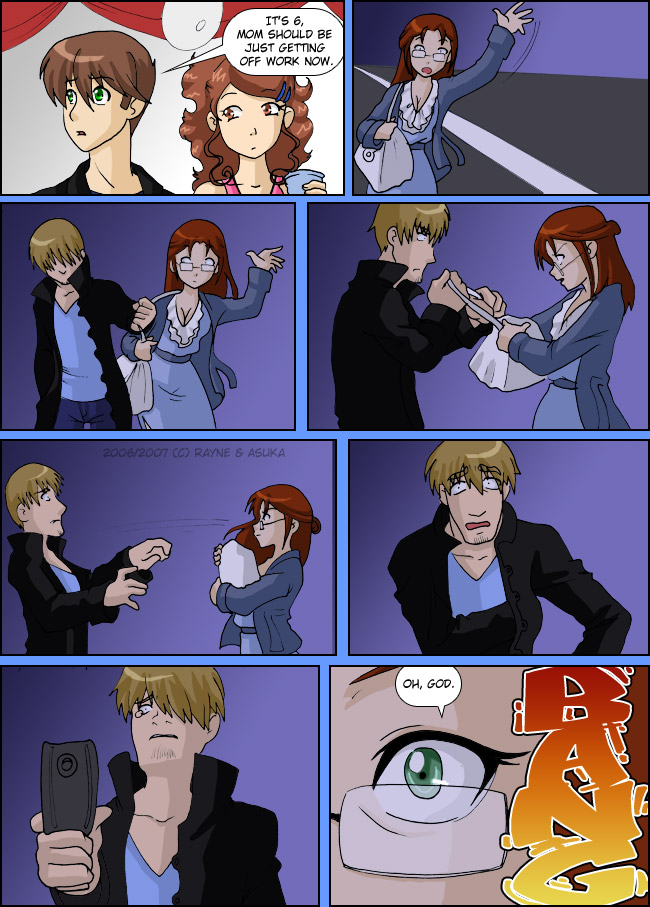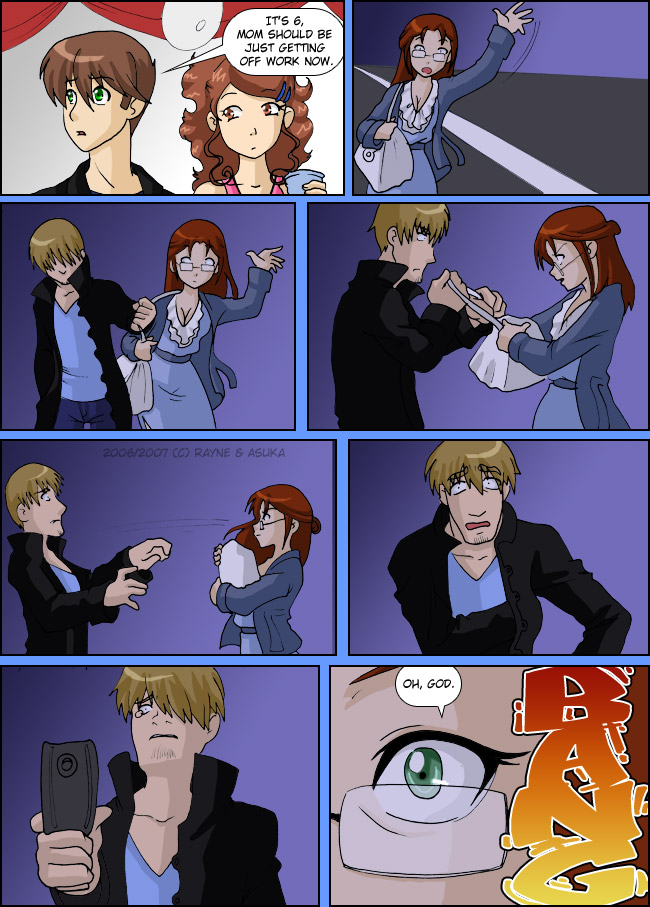 Watch
Artist

The gunshot heard across the webcomic-verse.
A lot of people criticized how quickly the mugger chose to shoot-- but he had been identified-- he could go to jail with Freya IDing him. People do stupid things when theyre desperate.
The AG Novelization has begun! Check it out
rayneshikama.deviantart.com/ar…
And be sure to LIKE AG on facebook!
www.facebook.com/pages/Abstrac…