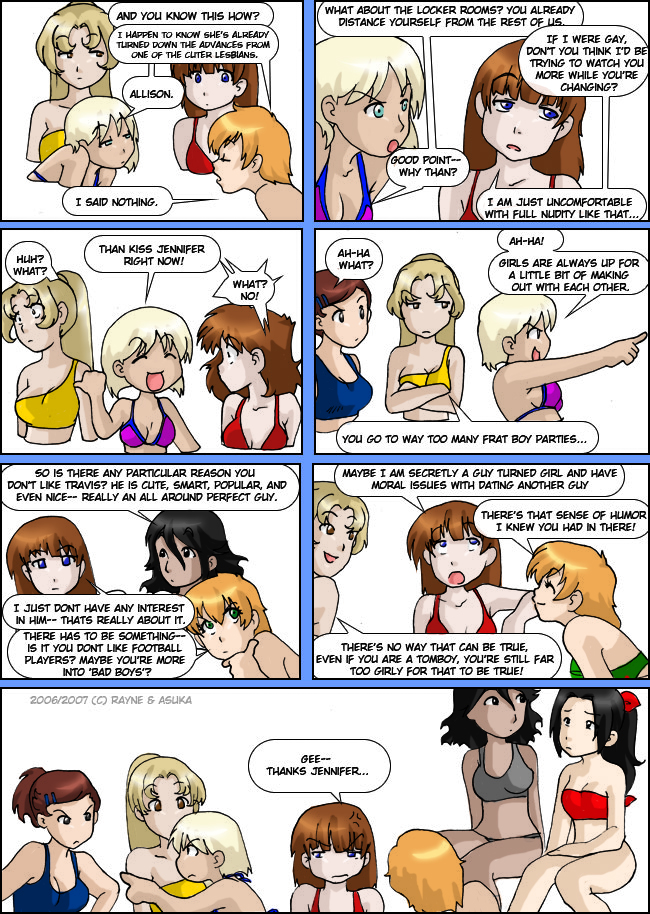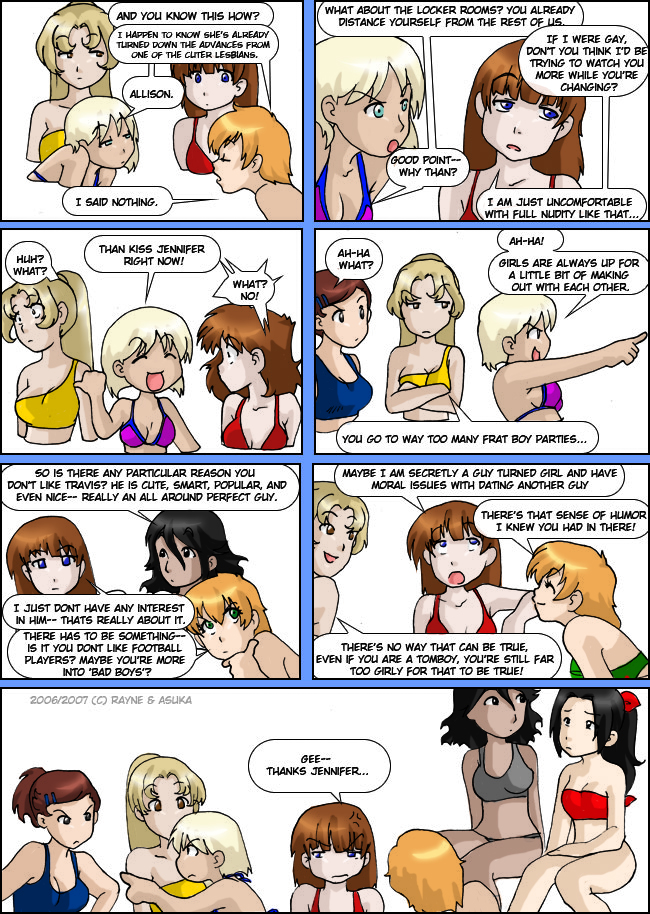 Watch
Artist

Rachel seems almost bored in the giving of her excuss-- almost like she's practiced it.
Jessie clearly likes to go to college parties where drunk girls are egged on by guys to make out-- Jennifer clearly isnt part of that.
Poor Rachel-- at that point I think she was just so tired of them trying to figure out what kind of guy that she likes that she went for shock value with the actual truth which was just too outrageous to be true-- and just got a shot in the leg.
Jessie clearly didnt like Kristen questioning her a few panels up.
Thanks