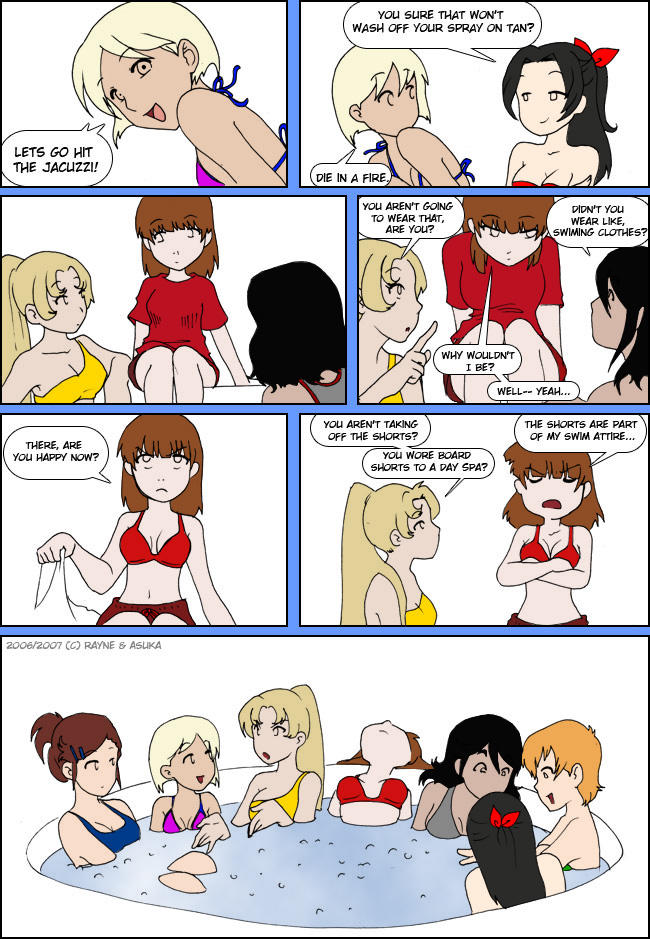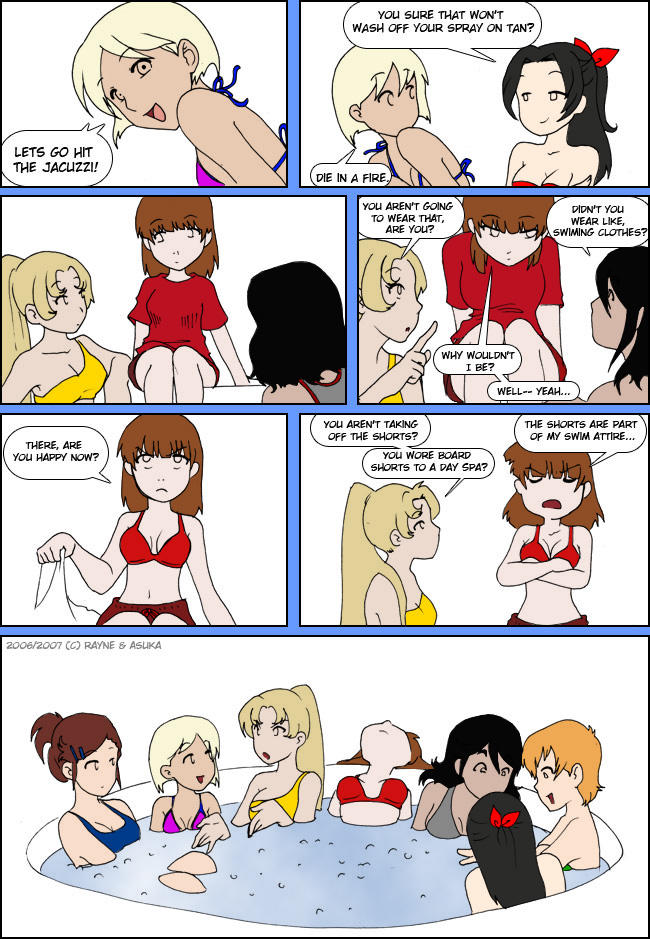 Watch
Artist

Rachel! In swimwear! sorta... well-- board shorts ARE swimwear-- as guys will attest. That fact we get Rachel in a girls swim top is enough to mark our calenders. And I personally think she looks great.
Ahahaha finally another character picks on Jessie's tan. When we brought the volleyball team back into the comic people noticed Jessie's color scheme had changed to nearly identical to Jennifer to a darker skin and a lighter hair-- I non-cannonly and then officially said she bleached her hair and got a tan-- or at least a spray on tan. I enjoyed the story so much I decided to make it more obvious.
Again not happy with the word bubble placement in panel 4.
Thanks