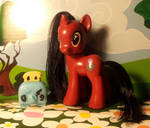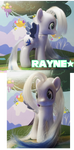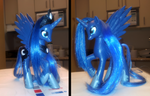 Custom Pony:

$25

If I need to buy an extra body or more hair:

+$5

What I can do:

Facial hair
Molded hair
Large alicorns
Hair dying (stripes, tips, etc.)
Minor edits with clay (male nose, bat wings, frayed ears, etc.)

What I CAN NOT DO

Clothing
Gradient colors
Any species besides ponies
Changling leg holes (recquires drill)
Major clay edits (Making taller, making fatter, etc.)
IF YOU HAVE ANY QUESTIONS, PLEASE ASK ME!