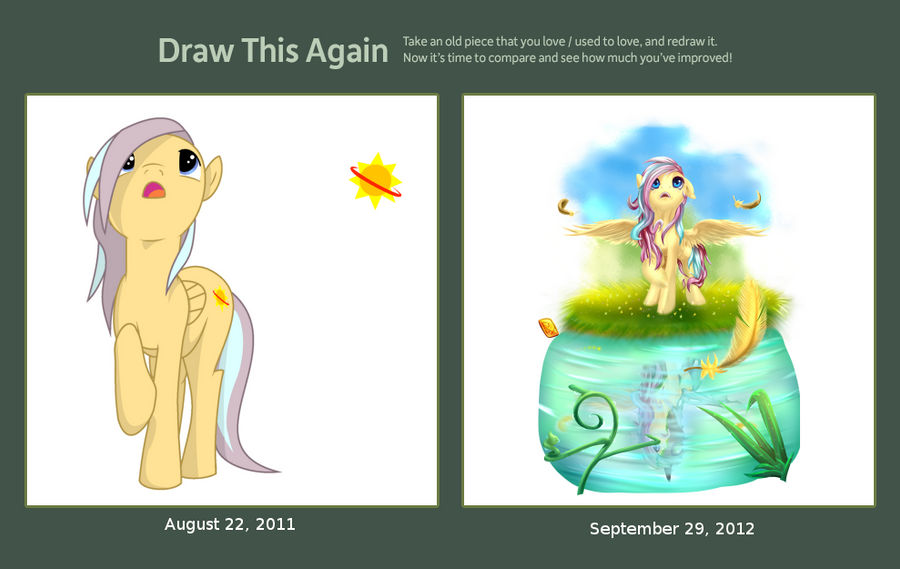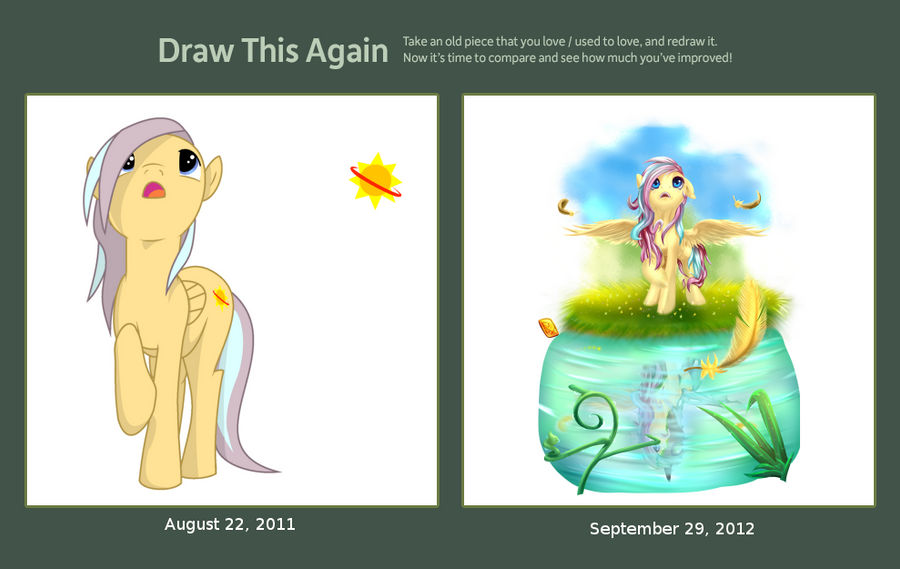 this is amazing
you have gotten multiple times better in every aspect and that in a very short time in my opinion.

the antomy and pose is lovely and acurate.
the colours are well put together and create a very nice ambience.
the shading is plausible and nice to watch and all those great details, the amazing eyes, the mouth, and especially the feathers, are looking just gorgeous.

the reason i just give four stars is that there still is a huge space for more improvement but thats just a question of time ^^
congratulation for this huge improvement and i can´t wait to see more of your fine art
The Artist thought this was FAIR
11 out of 11 deviants thought this was fair.
You made a huge difference!This is better than I actually thought!When I saw the new picture single, I thought it was super!But now, as I compare the pictures, it is EXTRORDINARY!I love this artwork, and you are worth watching!Now Derpy and I are...speechless!!!
Me: * faints *
Derpy: * almost dropped all of her muffins *
This is the most wonderful comparison I have ever seen.I oughta give even MORE credit!It is a good thing you made this deviation so I can give more credit than I already gave.Derpy and I will never forget this improvment, and we think there is definately a secret message in the second drawing.

The Artist thought this was FAIR
13 out of 13 deviants thought this was fair.