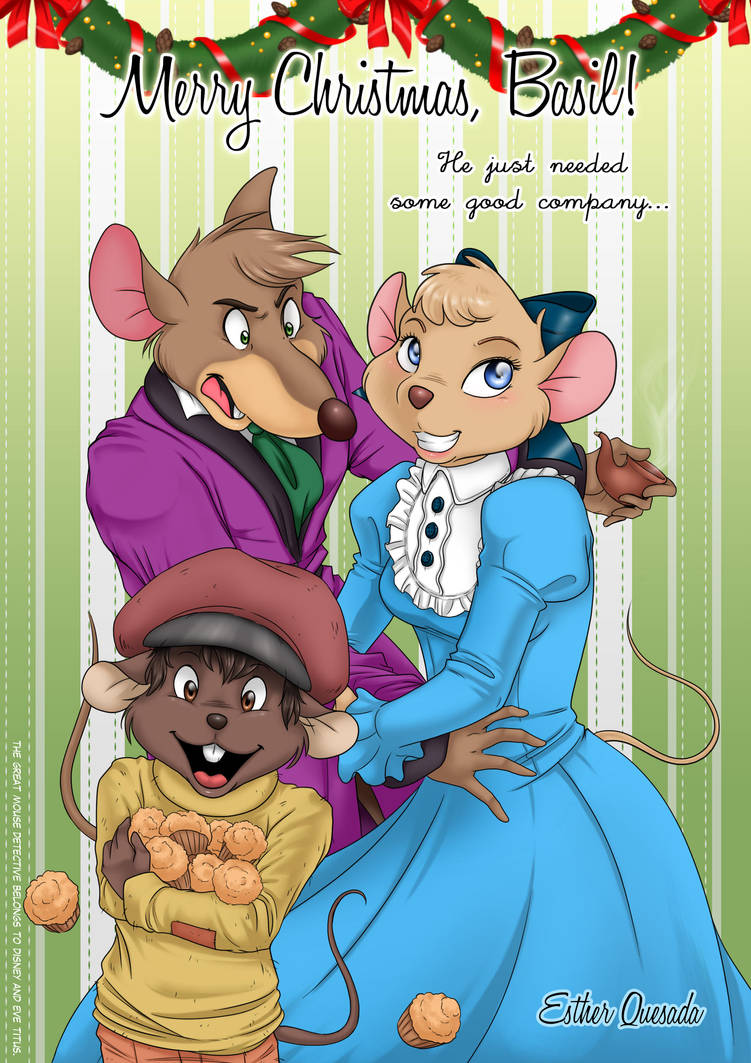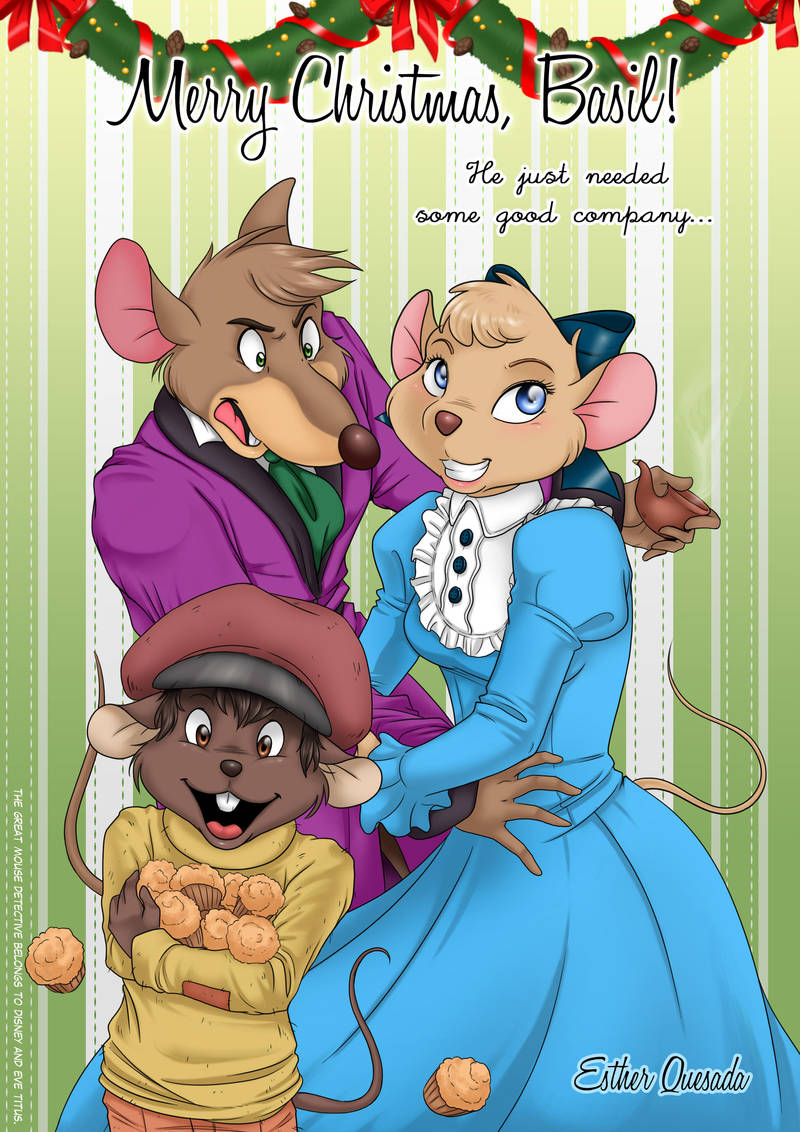 Watch
So you can see I'm not forgetting about it.

Here's the cover for the comic!
I don't really want to spoiler you but I'm curious about your theories on that little kid. His name is Paul, but you'll know who he is soon though

I loved Olivia's dress and I'm happy with the results.

And yeah, Paul has Mrs Judson's cheese crumpets

They're also in page 6 if you noticed.
Well, gonna work on page 7. Have a veeery nice week!

Song: Hello Windows (Absorb and Miku) and Christmas songs by (the old Club Super 3)
If you're new, you can begin the comic here: Page 1 >
basilxoliviafanclub.deviantart…
And join the Club


The Great Mouse Detective belongs to Eve Titus and Disney ©
Paul, fan art and story by Esther Quesada.

His face though.

Basil's. X3 Oh man I need to draw him again, haven't in years!
Reply

I took my time to redraw him again but now I've done again I'm quite happy about it. You'll find yours

As my friends here say always, draw what you really like.
Thanks dear!

Reply

And alots of muffins

Reply

So much awesome and cute!
You have talent !
Reply

Ah!!!! Yay, I haven't read what you had of this comic in forever!

I'm so glad you're able to go back to it. The cover is just wonderful.

Reply

Hehe! Yep, and I'm working on page 7 now. I will upload it as soon as possible.

Thank you very much! I'm really glad you like it.


Reply

Oho, this is veeeery interesying

! I wonder who this lad might be, I would tell he is of Olivia's family (a cousin maybe?) but he could also be an aquaintance of Basil (a little boy from the Streets who helps and collect some informations for him?)
Reply

Hum... let's say you're close in one of your theories

You'll discover soon

Thank you for the comment!

Reply