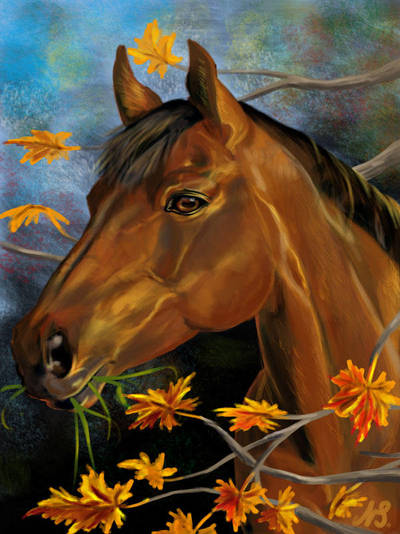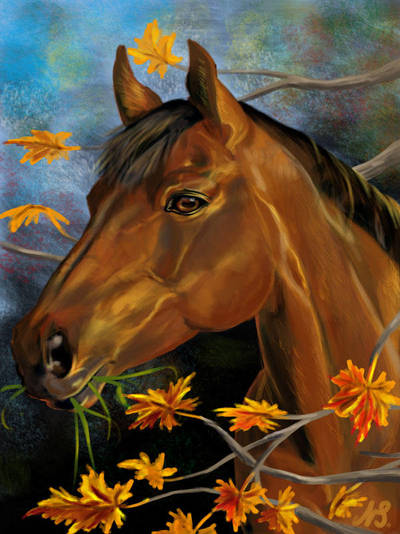 Hi I have made some Pictures over one and the same horse. Please tell me which of these one do you like most. And is there anything you would make better?
I will draw one of these pictures as an oilcolor picture. This and the others was made digitally in Photoshop with oil color brushes

In approx. 15 hours
---------------------------------------------------------------------------
Please, do you have a picture about cars, or horses, post them there:
[link]
Thank you!
I gotta say I love this piece of artwork! I really think the technique on this one is pretty good. The fur is not detailed, but somehow I see the texture, it fools my mind to see fur, I don't know how to explain because I speak spanish, but I'm trying my best.
The colour palette used on this painting is accurate and the proportions are very good.
Finally, what I love of this is the perfect illuminate and shadowing, that shows the muscles of the horse, the pure it is.
The only thing I think that could make this better would be a brighter background, so that would enhance the horse.
But anyway, amazing painting!
Congratulations!

The Artist thought this was FAIR
7 out of 7 deviants thought this was fair.