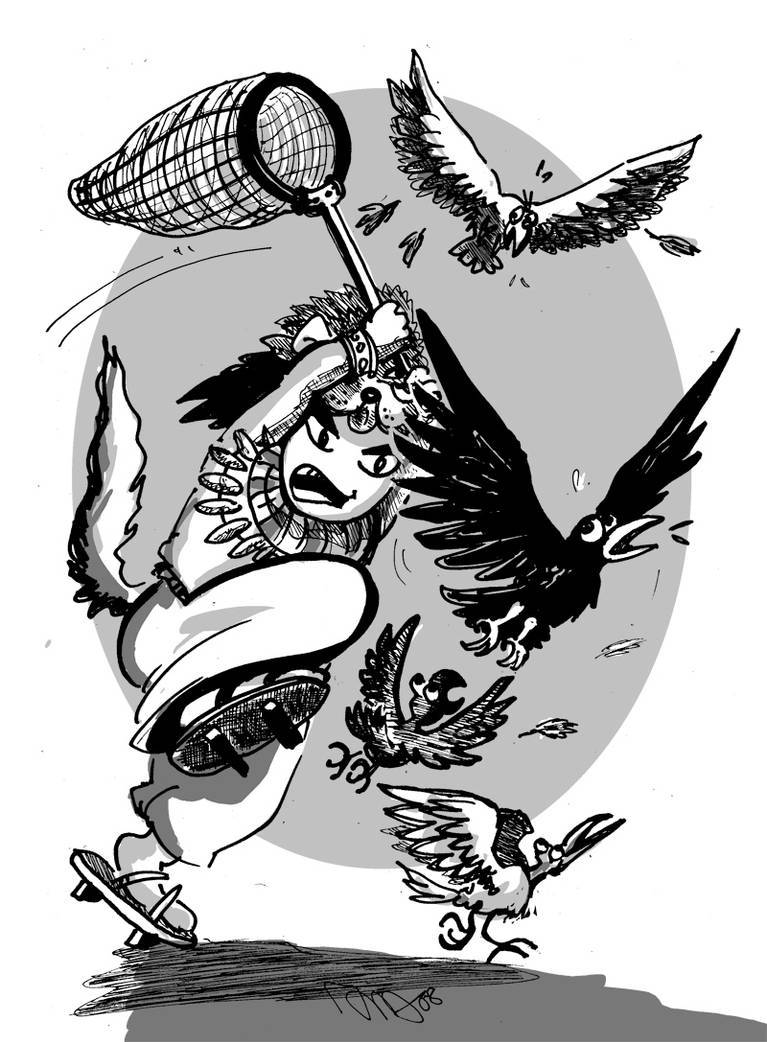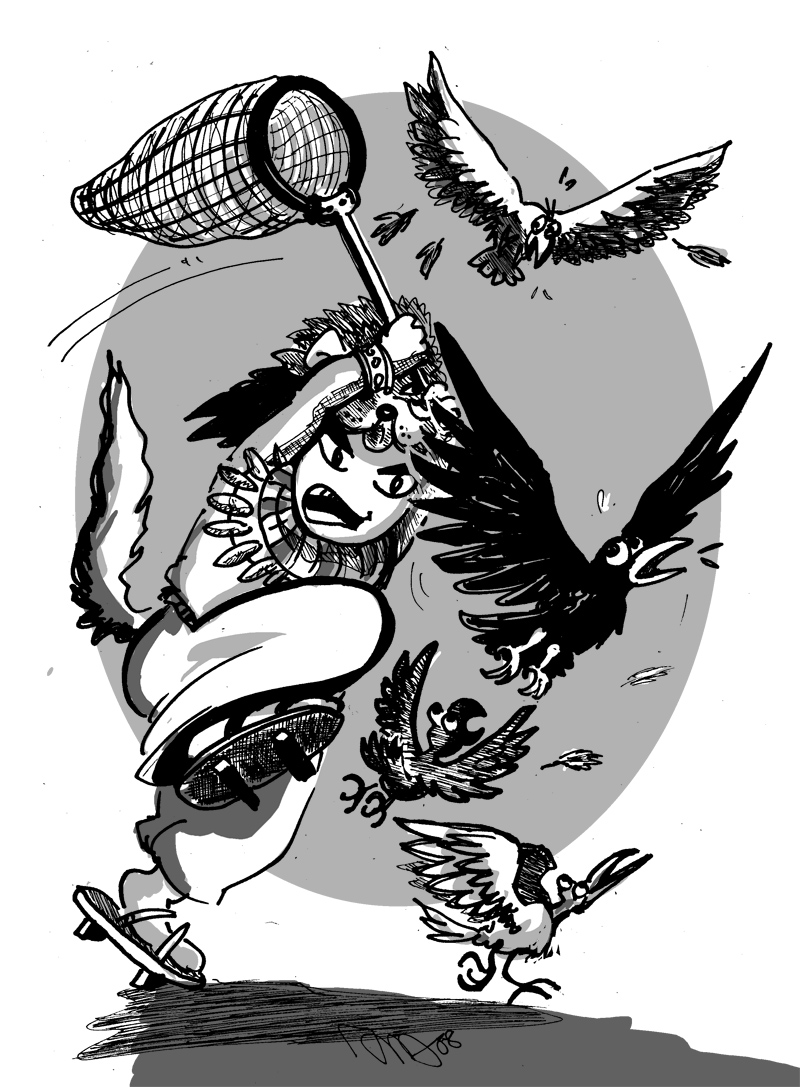 Watch
Fanart to Marko Raassina's comic DUSK. This guy is son of a shaman but he's not good with animals. And he hates birds.

Marker. Photoshop.

Tuli mieleen heti Hitchkokin (kirjoitin prkleen nimen varmaan väärin kun en jaksa tarkistaa ja pidän muistisääntönä vaan Iskukyrpää, pahoittelen :''D) Linnut ja nauroin. Kaksi alimmaista lintua on suosikkejani, niin yksinkertaisia ja juuri sopivan hupsuja. Myös harmaan taustakuvion munamainen muoto sopii kuvaan. : D
Reply

Ah, totta, en edes tajunnu tota munajuttua! Alitajuista...! Musta hölmön näköiset linnut on just parhaita. Kuten muutkin hölmön näköiset, mulkosilmäiset eläimet <3
Reply

Toi on kyl yks parhaita hahmoja siinä!
Reply

Kaikki kerätään, kaikki kerätään!

vauhdikas kuva!
Reply