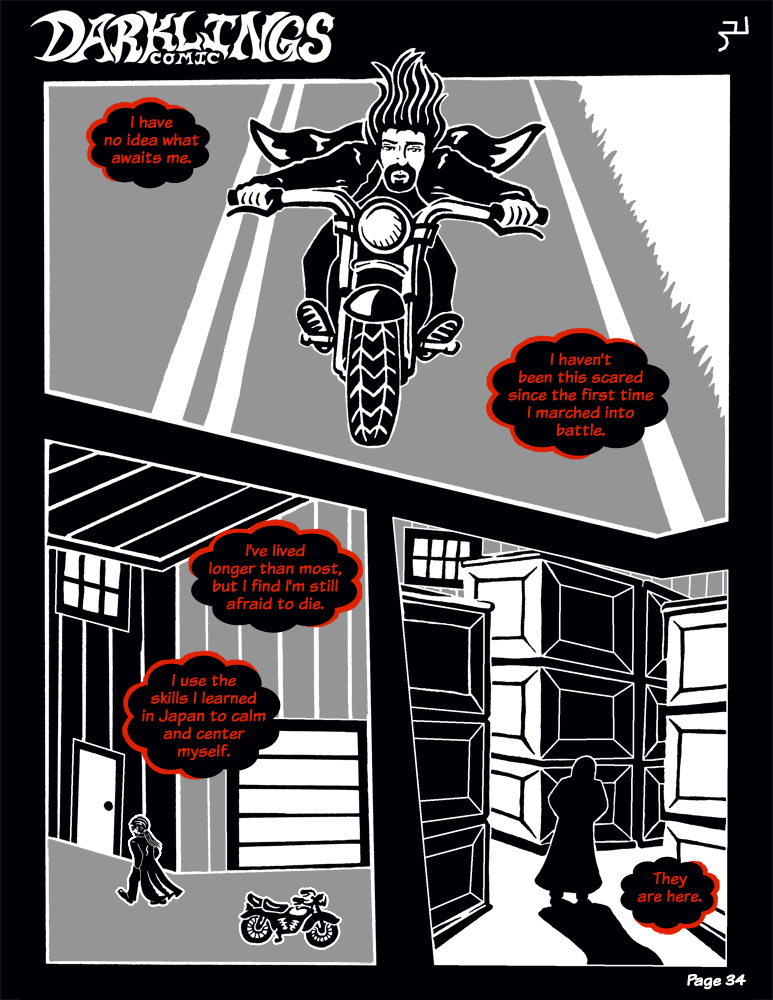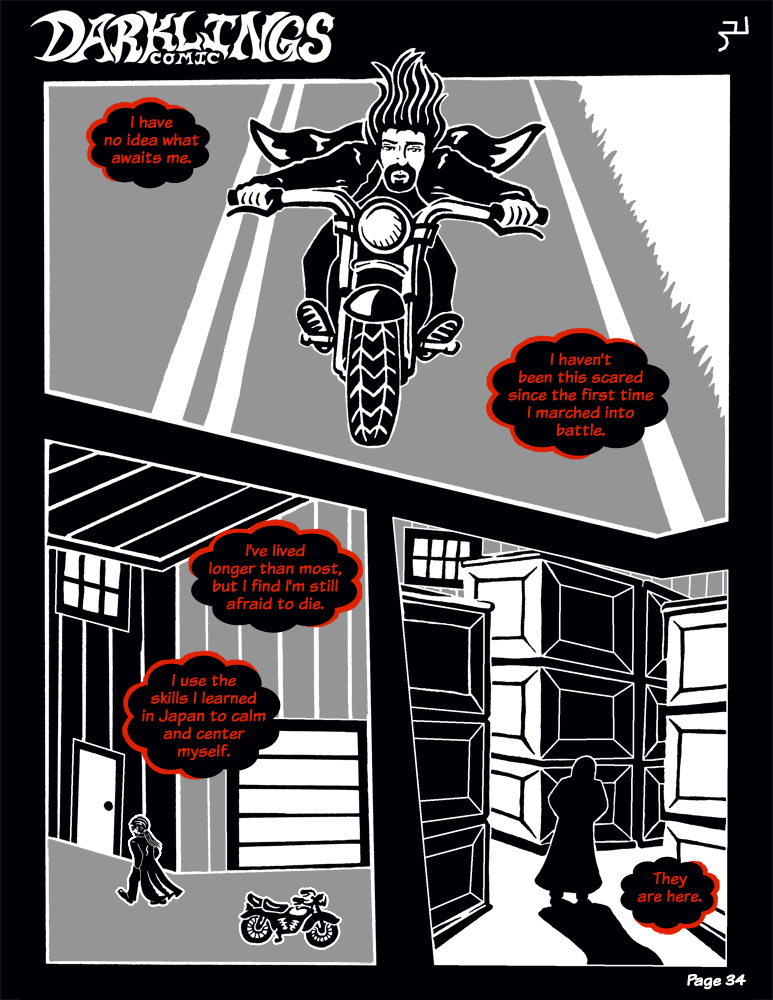 Watch
Uneasy Rider
Why do bad guys like to hang out in big, creepy warehouses?


Visit us at DarklingsComic.com
Updates Wednesdays!
Like us on Facebook
Follow us on Twitter
Follow us on Tumblr
Written by

Drawn by


Yanno, Gideon, if you know where the bad guys are hiding, there might be a better approach than walking in alone without telling anyone where you're going. Like, I dunno, maybe a cruise missile? Just a thought.
Reply

Jin and Morgana know. Jin gave him the GPS coordinates in between this page and the last.

As for a cruise missile, that might be a little conspicuous.
Reply