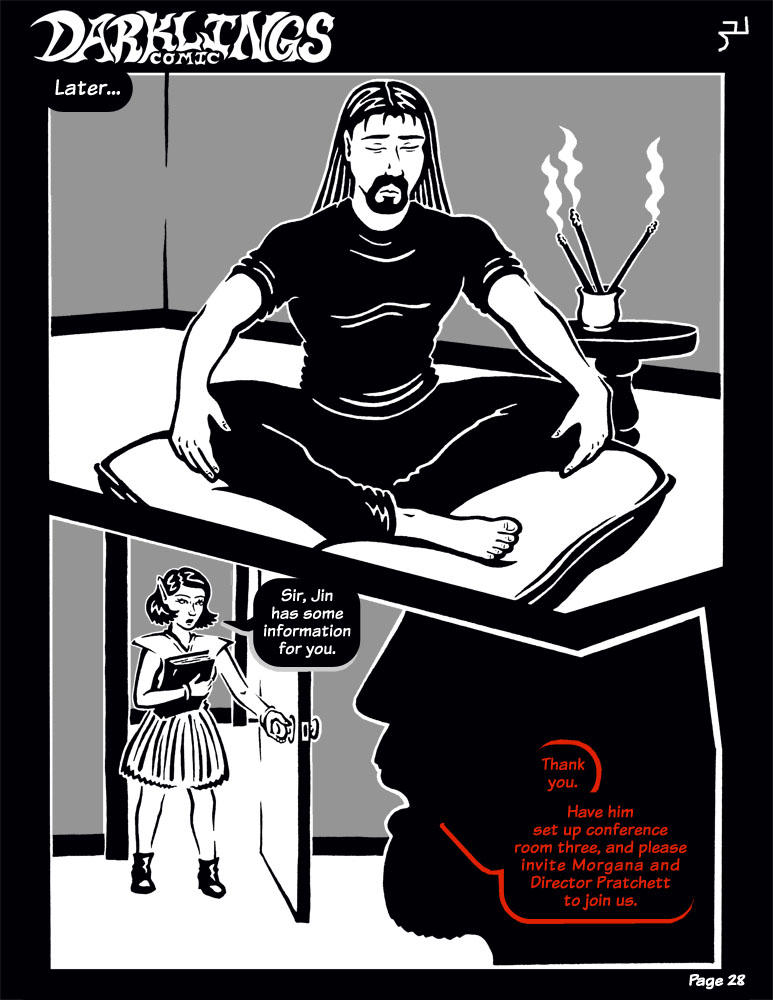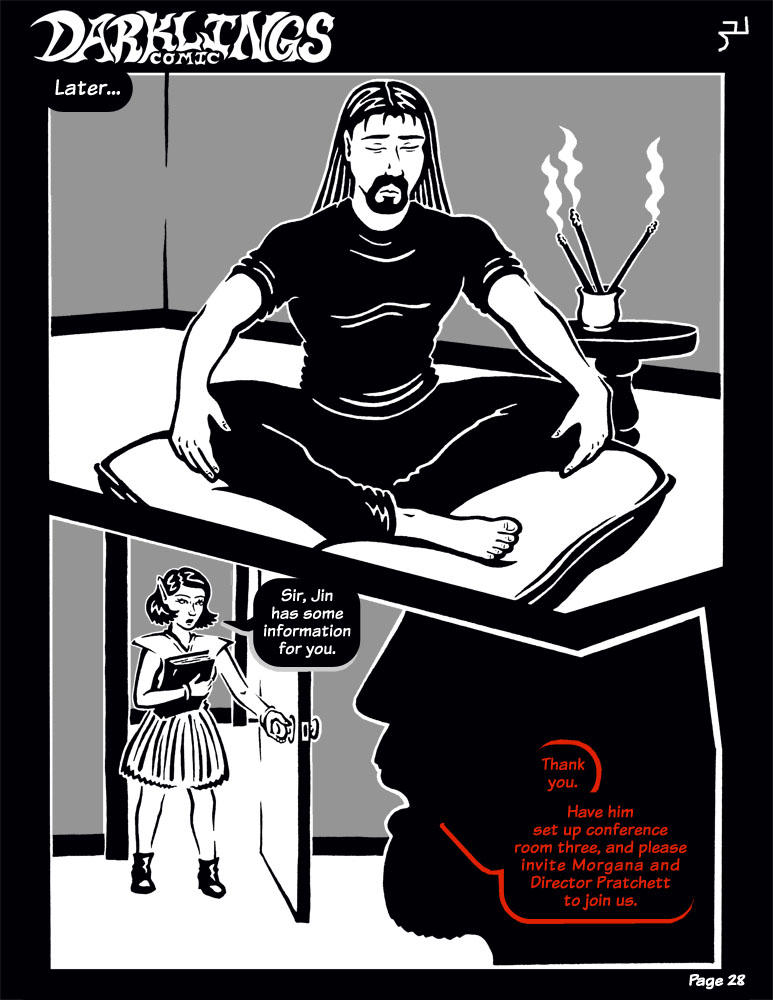 Watch
Contemplation
Here we see the elusive Gideon in his natural habitat.
Visit us at DarklingsComic.com
Updates Wednesdays!
Like us on Facebook
Follow us on Twitter
Follow us on Tumblr
Written by

Drawn by


Gideon letting his hair down? Isn't that against his contract or something?

Reply

Aw, come on. Everyone gets to let their hair down once in a while. He's had a rough few days too. Murder, someone throwing heads at him, strange stalker phone calls coming from inside the house, trying to protect his half-demon protege.

Reply