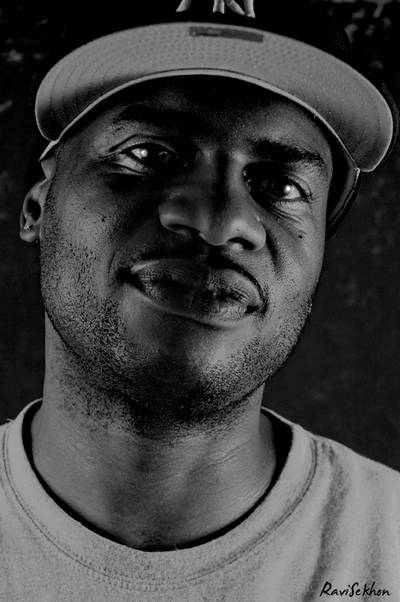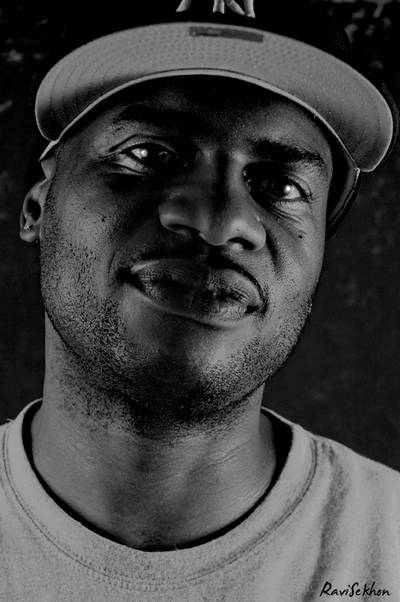 Had the opportunity to work with Derreck not too long ago.
Took some pictures of him and someone else that I might upload sometime. I was actually just testing the light on him.

Lit with a Nikon SB28 and SB80DX on either side of the subject, in white umbrellas, triggered by radio triggers. Thank you, Strobist.
Convert to jpg from RAW after applying a black and white conversion action I got from
Martin Fuchs' page
when it was up and running.
Edit - Lightened it slightly.

Did a great job bringing out the facial hair, here. I like the accent.
Reply

i don't think it's too dark (or even was). i think the dark makes it appealing, at least, for me it did. its a nice portrait

Reply

Damn it... I really shouldn't question my judgment so easily.

I've gotten some other feed back too that said I should have left it darker.
Reply

a little dark but i like it...
Reply

you're right... on a second look it was a little too dark, so I lightened it slightly. It's still darker than what might be considered '

roper' exposure, but I wanted it a little underexposed.
Thanks for your input.
Reply