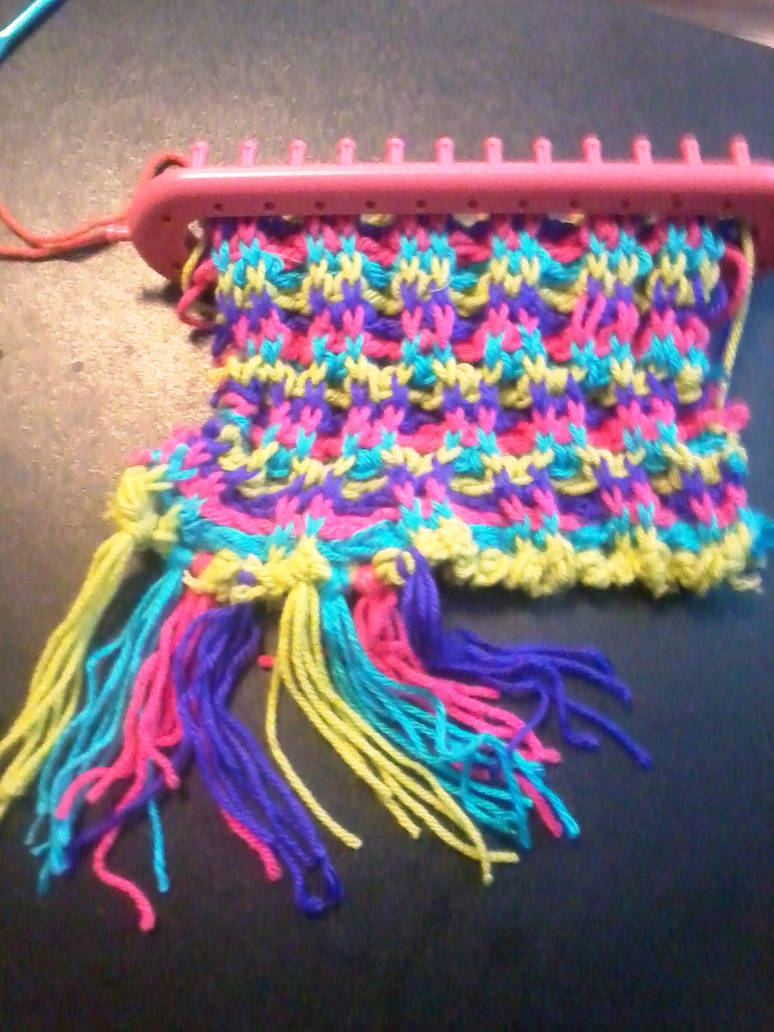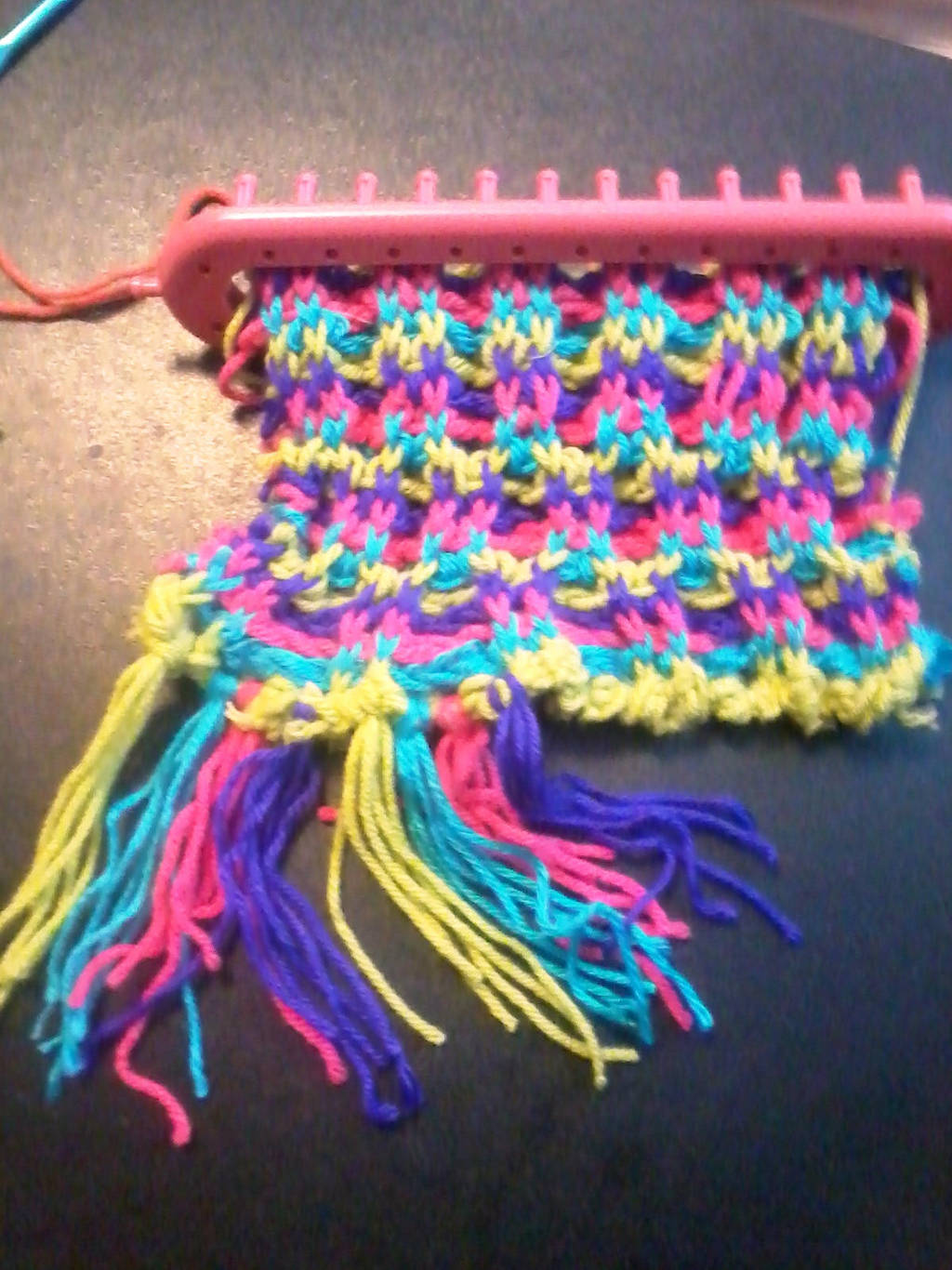 Watch
This is a scarf I am making for my bestest friend in the entire world. I am using a loom (as you can see. x3) I have done more with it since this picture was taken, but it doesn't look right in photos just yet. I will probably post an updated picture tomorrow.

Great choice of colors <3
Reply

Thank you! I ended up ruining it shortly after posting... Heh... I had accidentally unraveled most of it. But oh well. I truly appreciate the kind comment! Thanks again!

Reply

Totally frustrating when one ruins something that was good already while trying to make it better.
Hope you use the color scheme again though

Reply

Reply