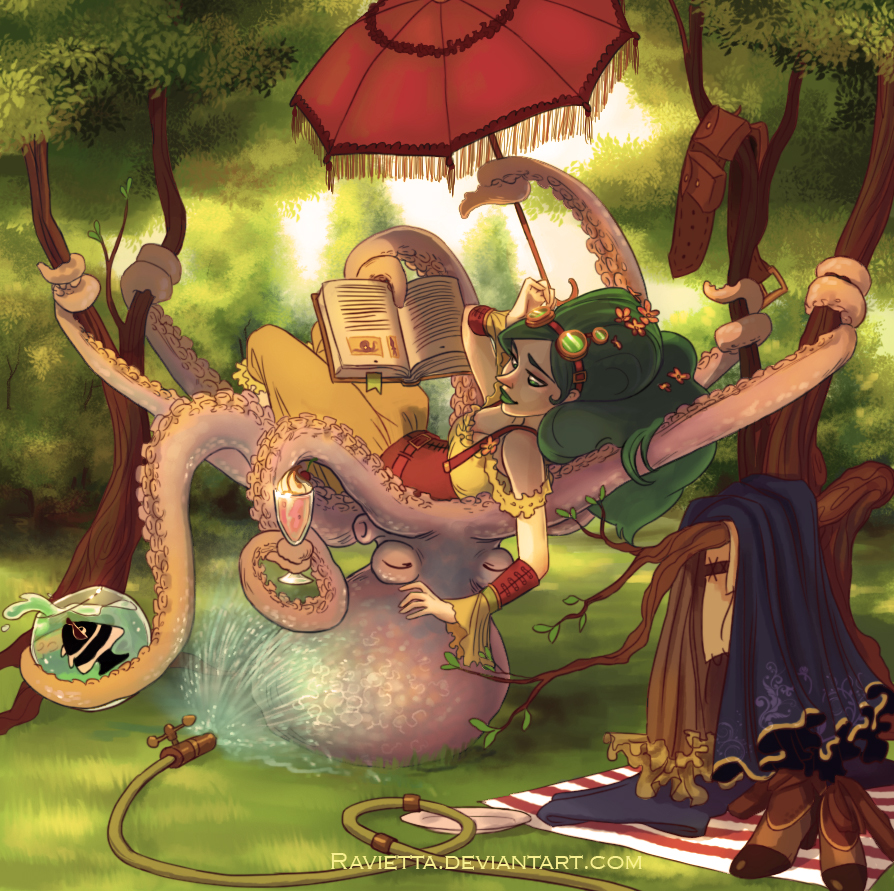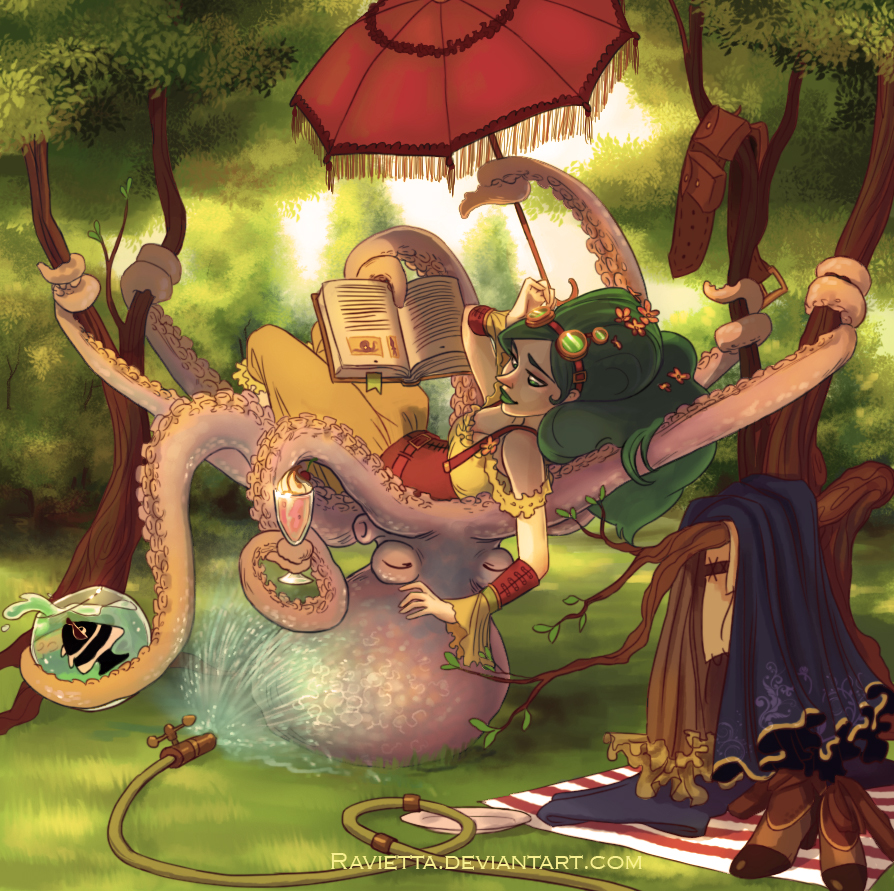 Watch
It was too hot lately for my liking, but I'm sure if I had garden hose like this I could spend hours outside and be perfectly fine.
It's not animal abuse, is it? Otto seems to enjoy being a hammock

Anyway, that's my entry for

contest.
I've made it in color, but after looking at it for some time I've come to realise it was too colorful for my eyes to enjoy the picture. So I've made it more into sepia. Colours are still visible but they don't hurt that much.
Done with Adobe Photoshop CS6
in god knows how many hours since evil photoshop decided to close itself a few times screwing up with a couple of layers.
Characters by *
BrianKesinger
Awesome texture by ~
TwinklePowderySnow