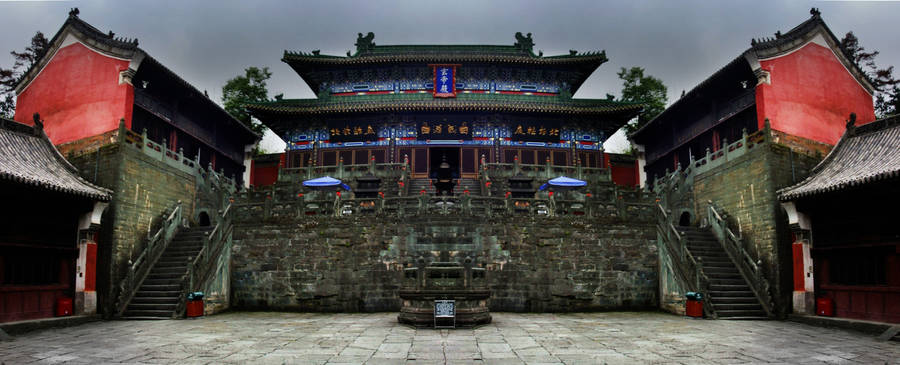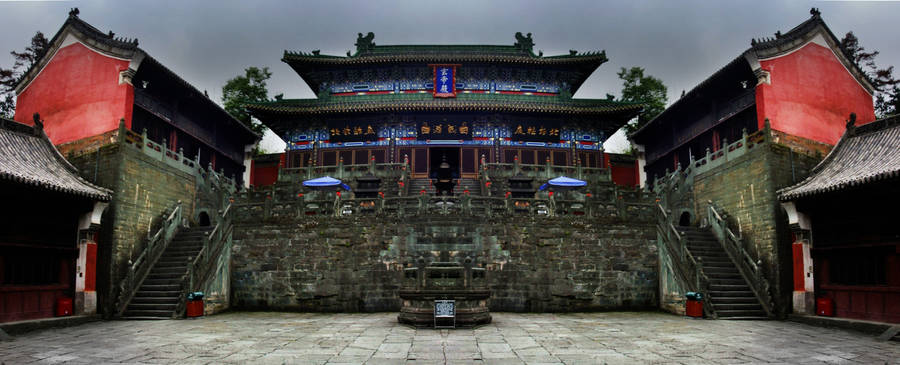 Watch
I cut and pasted this to make a mirror image as there was a bunch of junk on the left side in the original.
A bit drab on the whole though...

Dear Revenswan,

Would you allow me to use your beautiful photograph "Temple on Wudang Shan" for a Martial Arts project I'm involved in?

My contact information is shihantaylor@me.com

I look forward to your responce.

Best regards,

Paul Taylor
Reply

Hi! My name is Mattia.
I really love your photo.
I'm working on the website for a taiji school in my town and I stumbled upon your work.
Can I use it on the website? I would give you the credits on the footer of course.
Reply