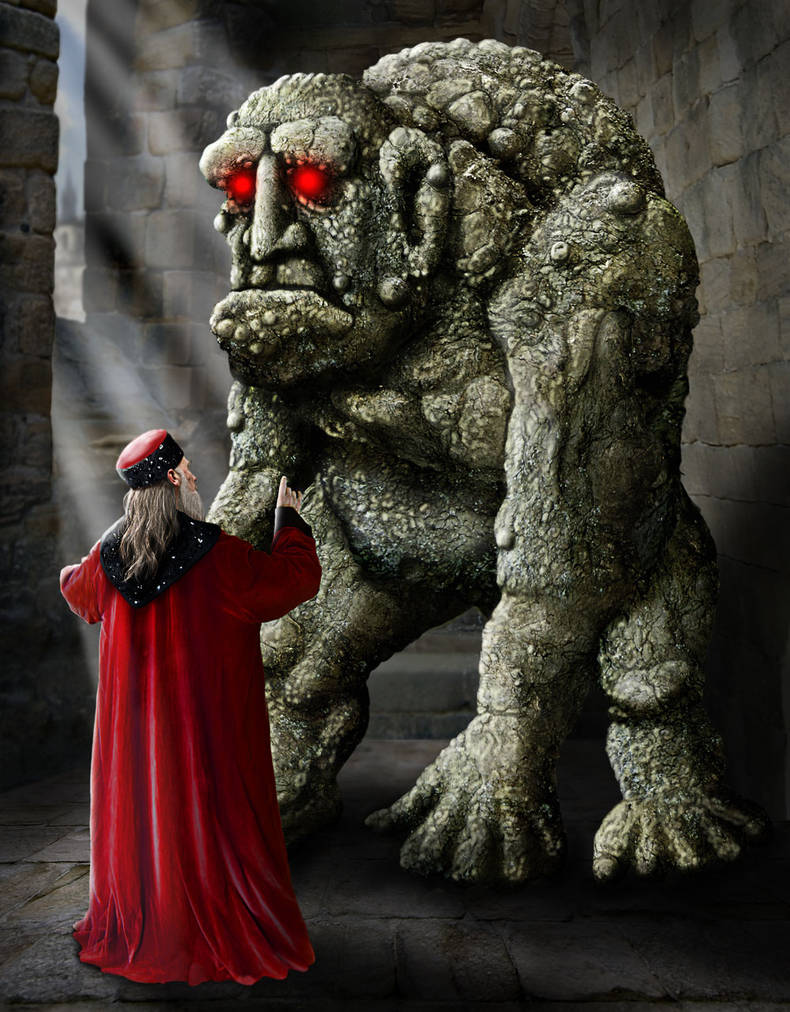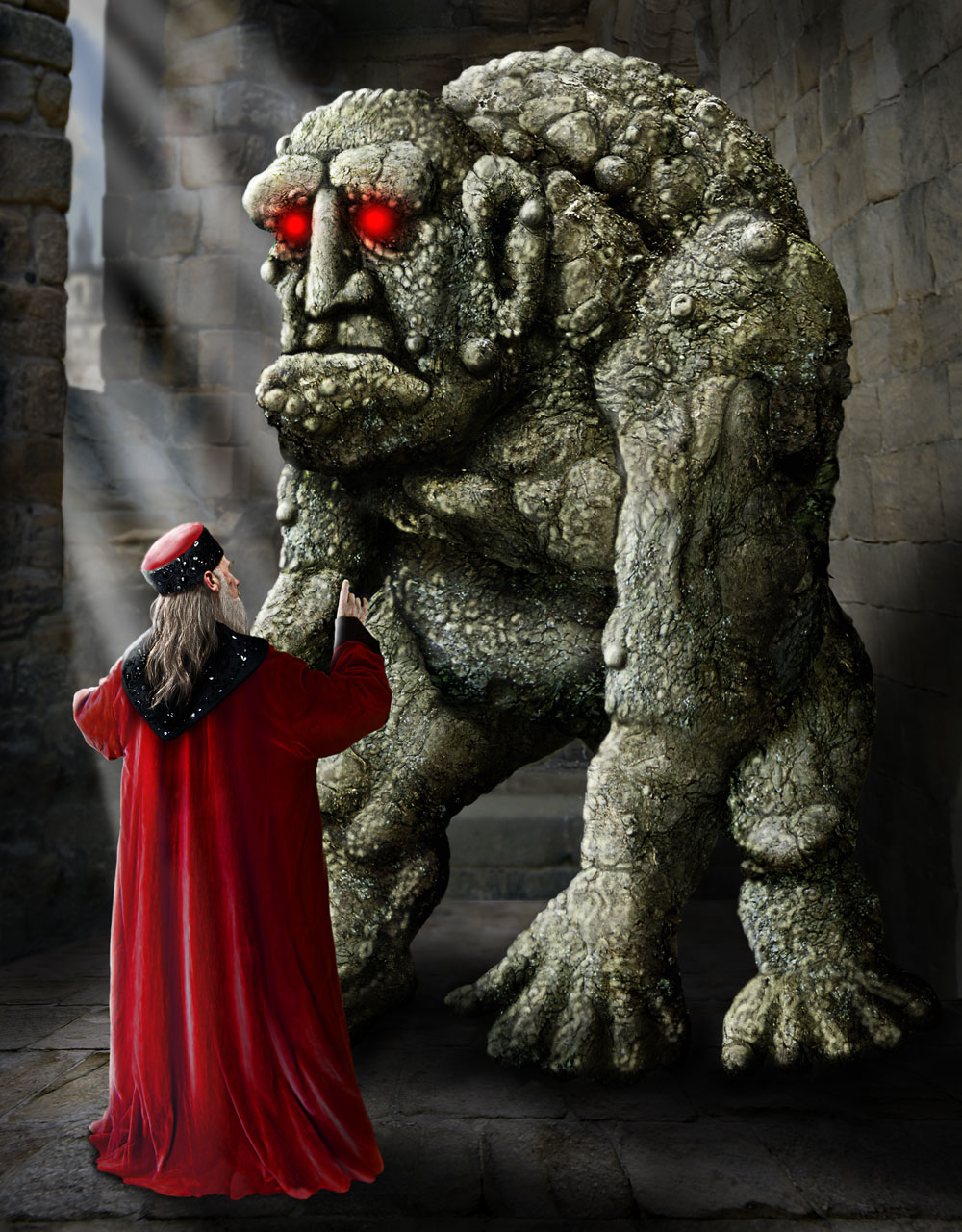 Watch
According to legend a Golem was created by Rabbi Loew in the late Sixteenth Century to protect the Jews of Prague against attacks.
Almost all sources are my own.

Wonderful picture. Rabbi Loew is wearing splendid robes, though, that are a bit regal for a rabbi.
Reply

Thanks. You are probably right about the robes.
Reply

That's okay ... he lived in the late 16th and early 17th Centuries didn't he? Besides he was the chief rabbi of Prague - the main one. Today a rabbi would wear something much more subdued ... maybe even black...
Reply

Now all we need is Shem ham'forash
Reply

Reply

Reply

Splendid work! love the stone textures on the golem.
Reply

Reply