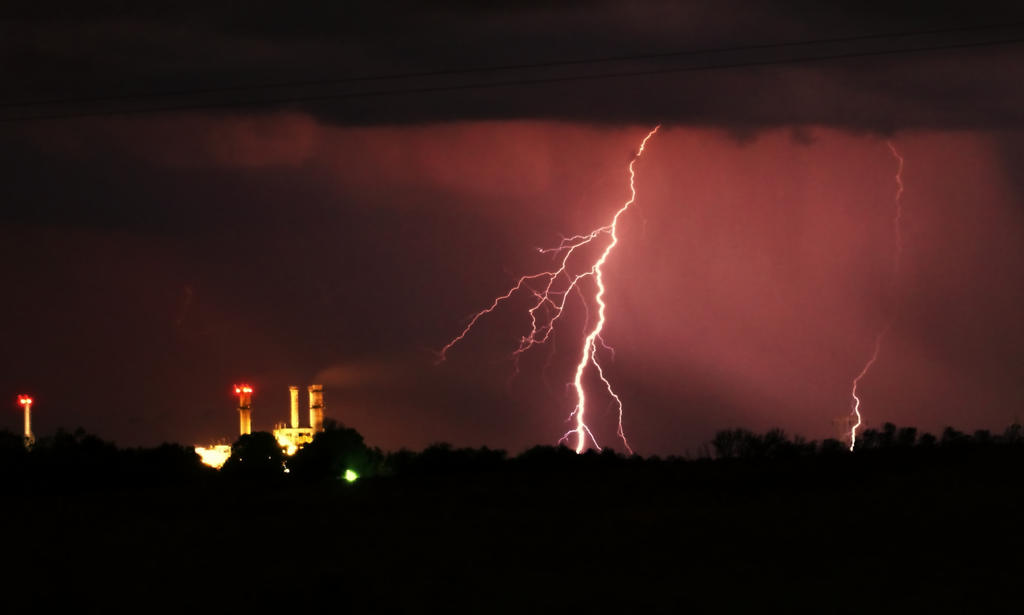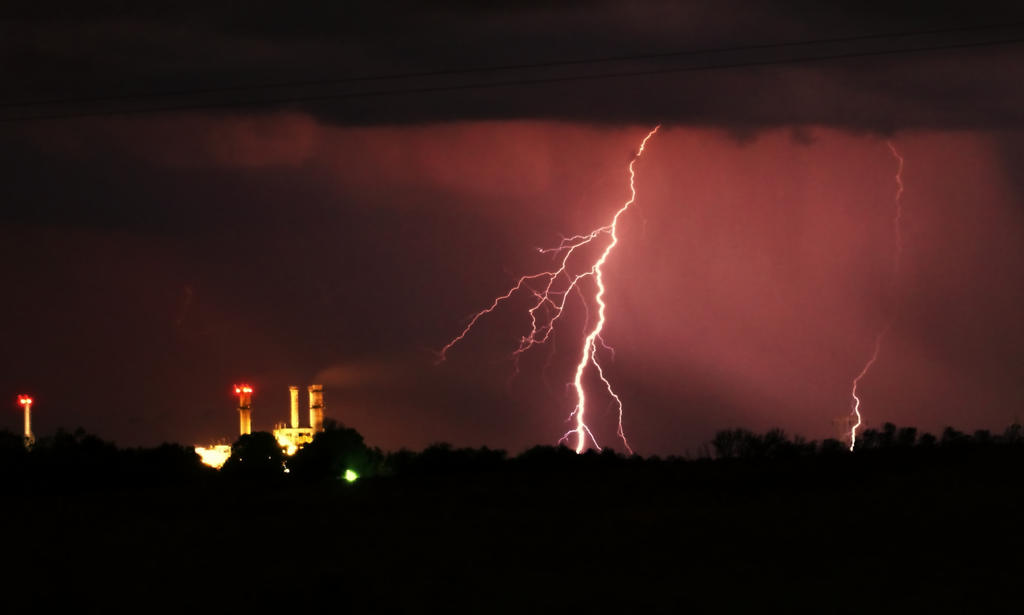 Watch
Another lucky shot from the storm on 6/20/2010. From the same storm as
Charge
,
Power Plant
,
Bolt
, and
Fork
.
Edit: Thanks to everyone who has viewed and faved this picture. I greatly appreciate it.

Edit (8/25/10): I edited the original picture, reduced noise twice and adjusted the color to bring out the more natural appearance of the environment.

Hmmm, where were these taken? The area looks like an area I know in AZ that is amazing for lightning photography.
Reply

All my lightning shots are taken where I live, in Tecumseh, KS. Thanks for viewing!

Reply

WOW, WOW, WOW!! Bravo! Great Capture!

Reply

Incredible shot.

Reply

You have wonderful shots of lightning, and these are way better than mine. Anywho awesome shots. I had to fave them all.
Reply

I'm glad you like it.

Thanks for the fave.
Reply

amazing capture, perfect timing
Reply

oh my god, you are very fortunate to be able to get this!
amazing!
well done
~keep it up~!
Reply

Thanks very much, and thanks for faving.

Reply

nice one

Reply