Yes, I said happy faerie day.

Being a Celtic Pagan, I prefer not to celebrate a man who drove the "snakes" (ie; pagans) from Ireland. So I celebrate the faeries and the coming of spring instead. So, enjoy your celebrations with the fae and have a magical day!

May the blessing of light be on you—
light without and light within.
May the blessed sunlight shine on you
and warm your heart
till it glows like a great peat fire.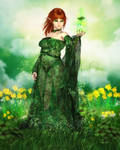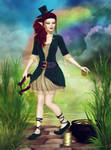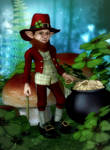 May love and laughter light your days,
and warm your heart and home.
May good and faithful friends be yours,
wherever you may roam.
May peace and plenty bless your world
with joy that long endures.
May all life's passing seasons
bring the best to you and yours!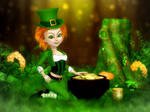 ---