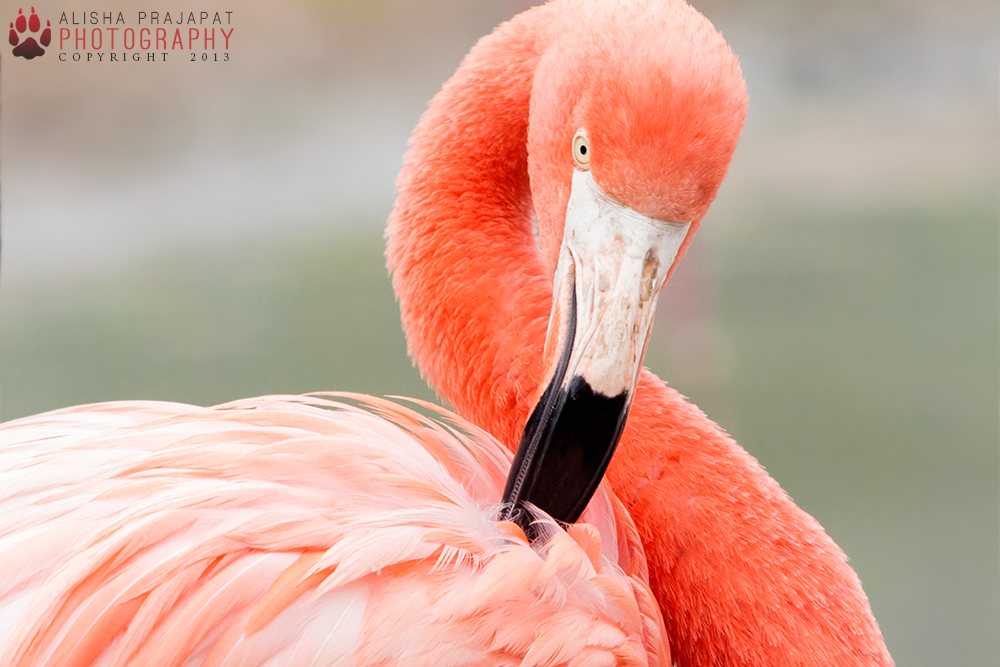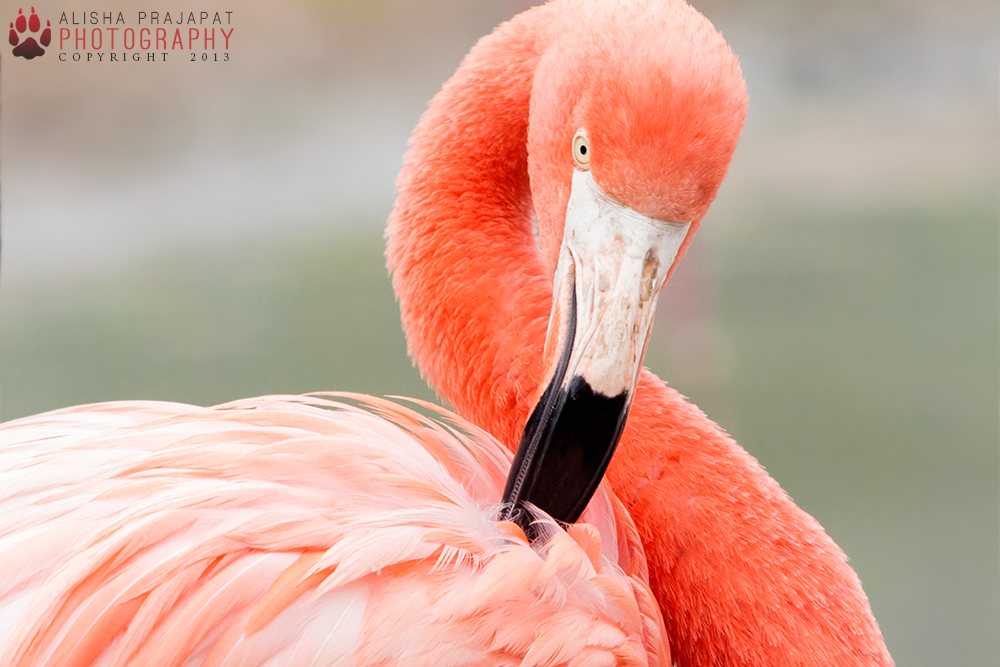 Watch
Flamingo portrait IV.
Phoenicopterus roseus
- Greater flamingo.
This photo is from the 10/7 - 2013.
I could really get stuck by a pond of flamingos if I didn't have company when I went to the zoo,
because I really find them beautiful and graceful.

More photos of flamingos..

Location: Parken Zoo, Sweden.
Camera: Canon EOS 60D.
Lens: Canon EF 70-200mm f/2.8L USM.

Do NOT use my photos without my permission.
I do not want to see my photos on weheartit, tumblr or any other
photo sharing site. I do not want to see my photos in manips, unless you've
asked for my permission.
I love how the entire bird is in focus. I really like all the detail that came through. Those eyes are especially striking and the stark black of his (or her) beach stands as another focal point. The bird's eyes are what first catch my attention. The bird is the total focus, I like that the background is blurred-out. I've actually never seen a flamingo up this close before. I like how you've revealed the presence of both orange and pink on the bird's body. The greenish/grayish background create a tropical Florida-like feeling. The work actually teaches me things about the flamingo I didn't know - I've never seen one up this close before. Nice job!
The Artist thought this was FAIR
1 out of 1 deviants thought this was fair.