orig00.deviantart.net/b3a8/f/2…
thanks for FoxByTheFoot about making my Yeto as animation
You can also find me here (with latest news and competitions and stuff):
www.facebook.com/ChaosRavenRav…
"Hope is only the first step on the path of disappointments."
I have a cat and his name is Soturi (Warrior. When I gave that name to him, I didn't know warriorcats-books.) Also This Spring I got another cat, Aamunkajo 'Kajo' (Morning Glow 'Glow')
Now my goal is release book in this year, but looks like it will be my goal for next year too -.-'.
STEAL MY ART AND I WILL EAT YOUR HEART D< (OR SOMETHING IMPORTANT TO YOU IF YOU DON'T HAVE A HEART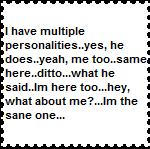 Favourite Movies
Pirates of the Caribbean
Favourite TV Shows
Game of Thrones
Favourite Bands / Musical Artists
Sonata Arctica Alestorm, Lordi,...
Favourite Books
The Wheel of Time, Warriors, Belgariad...
Favourite Writers
Erin Hunter, Robert Jordan, Stephen King...
Favourite Games
Kingdom Hearts, Assassin's Creed, Oblivion, SilentHill
Other Interests
writing, drawing, riding, roleplaying, fantasy, mythology, animals (cats and ravens most), horror