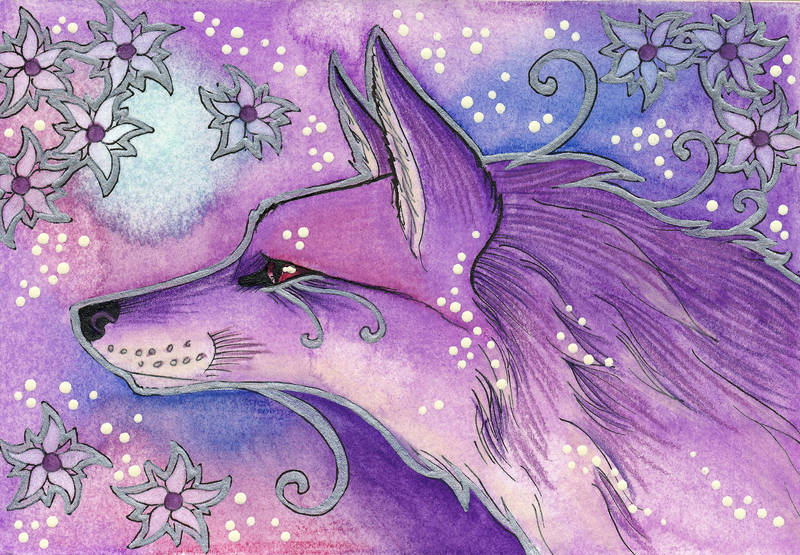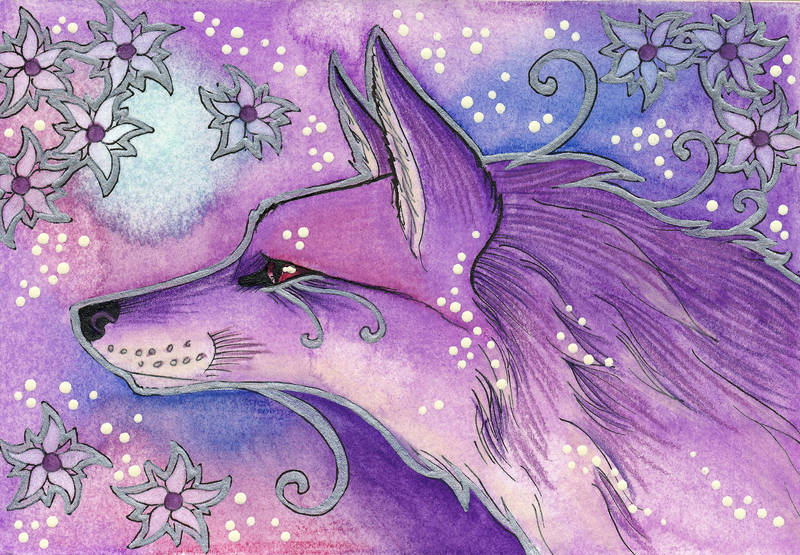 Watch
*
Watercolour pencils / pencil / ink / acrylic / illustration board. 14 x 10 cm

Exquisite lines, and exquisite colors! *sighs happily*
Reply

Ahhh thank you, I had so much fun with this colour set
Reply

Gorgeous!

Reply

yea Purple my favourite colour along with Orange
love the fox it's so beautiful in the violet purple
Reply

I had a lot of people voting for people which was awesome

Reply

oh that is awesome lots of people voted for Purple

what is the next colour and I have an idea of a rainbow series and a indigo series well that an orange flames series
Reply

Violet/purple fox! Love it!
Reply

Your designs are all so nice, I just love the style 💚
Reply

Gosh, this is really just so incredibly beautiful!

I really just love the way you do your backgrounds! The technique you use for each one is always so unique and adds to the images that go along with each color series! I also love the addition of the flowers.

Reply

Thank you so much! I'm really enjoying using watercolour pencils this way, and being able to show the really cool textures you can get with them, it's been one of the most fun parts of this series of artwork and I'm so glad you enjoy it too!

Reply

I have to be honest I truly didn't believe these were done using watercolor pencils because the color is so smooth and just how amazingly you was able to capture those details/textures! I always found them a tad difficult to really do a lot texture wise, and find the coloring more rough but I deeply admire your ability to use them!
Reply

Honestly I think two things really help with watercolour pencils which is: using some kind of base that can handle *heavy* water intact (which gets rid of the pencil marks but still allows the pigment to 'flow' enough to create texture), I'm using illustration board, but I think a heavy watercolour paper would work really well too? And then, good watercolour pencils. The best for this kind of texture work are the Faber Castell Albrecht Durer (the aquarelle version of the polychromos range), and the Derwent Watercolour pencils aren't too bad either, though are more likely to create patches of 'smooth' colour rather than texture. But yeah, sometimes it's definitely the materials vs. anything specific I'm doing with them! <3
Reply

Reply