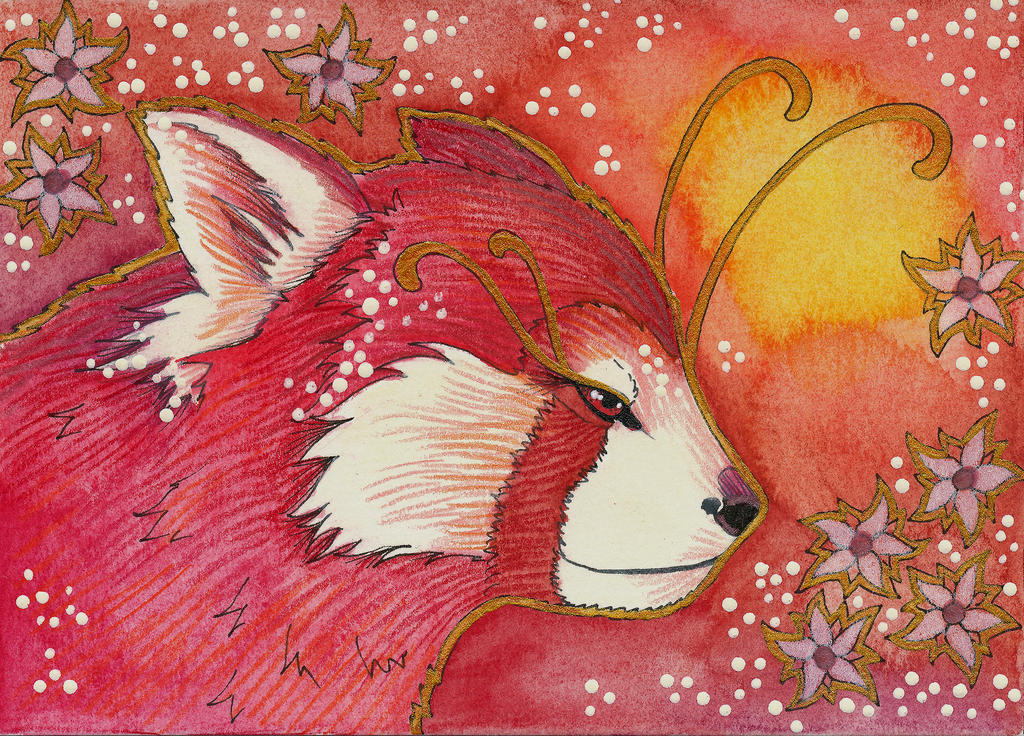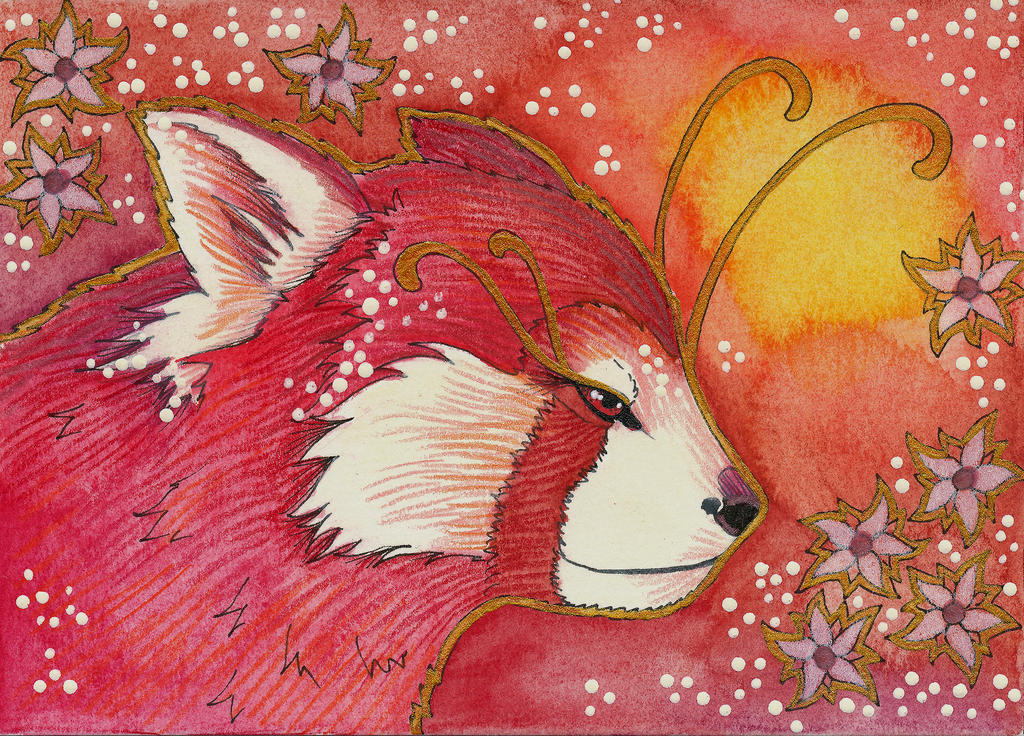 Watch
Watercolour pencils / pencil / ink / acrylic / illustration board. 14 x 9.5cm

gorgeous love Red Panda and today on the news there show some new Red Panda cubs
Reply

What a mischevious face! The fairy-ish swirls certainly add to it!
Reply

I've gotten to see them in person a few times and while they are VERY cute, they have pretty mischievous / determined faces sometimes too, and I love that about them

Reply

Really like the style, something unique about it. Great work.
Reply

Reply

Gorgeous

Reply

I'm really loving this series thus far!
I love the vivid and the toned down red tones and how well you've blended them together - Also the use the of strong bold gold lineart truly stands out so amazingly against the red hues!
Reply

Thank you so much!

I recently did a poll over at the Facebook and it looks like it'll be more of the 'Colour' series for a while.
Reply

Reply