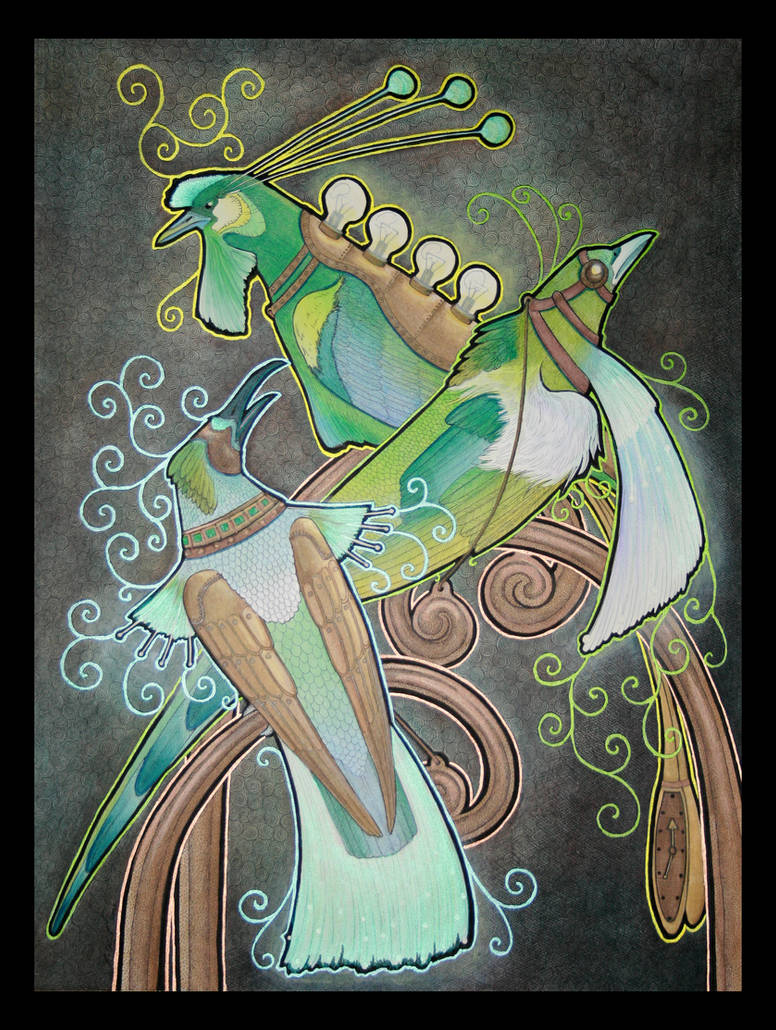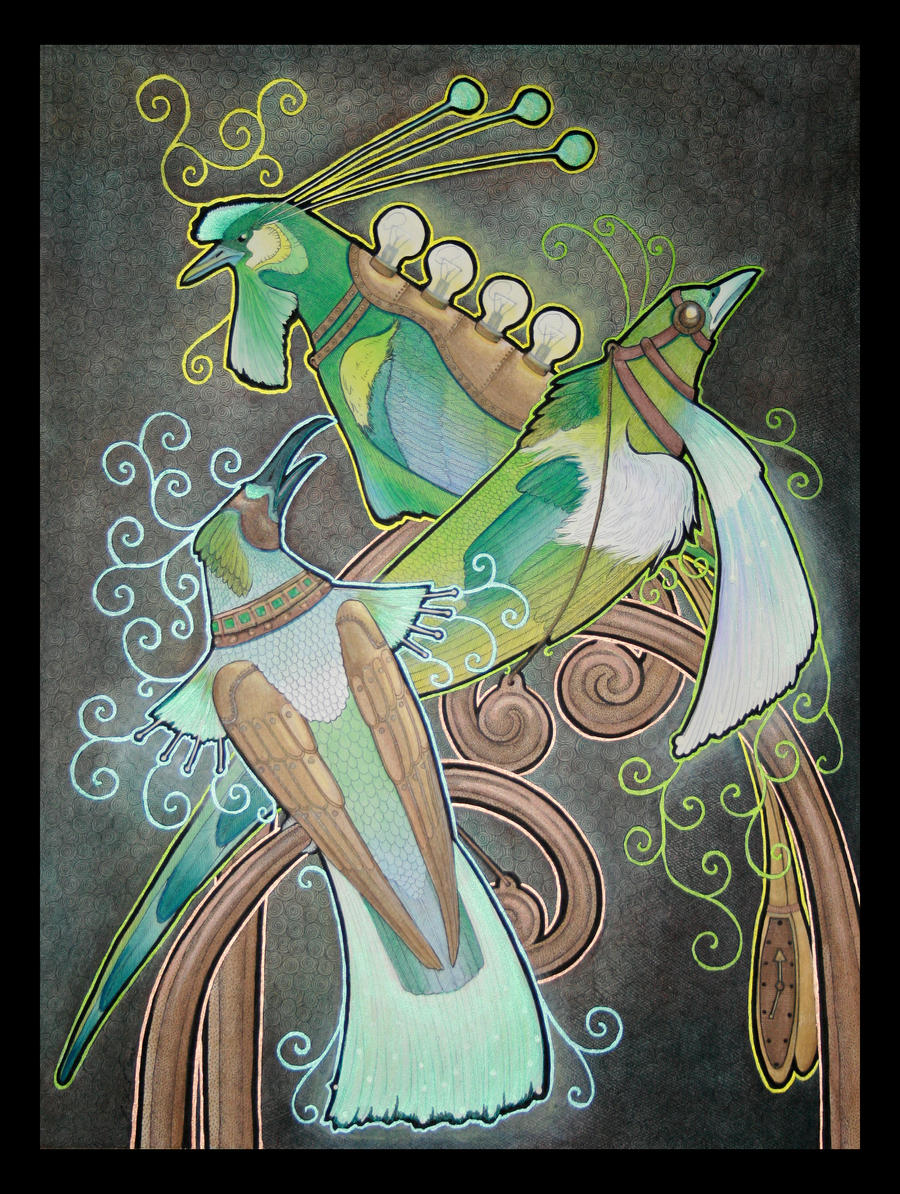 Watch
Ornamental Lighting - The Green Range

Anyway, an illustration for an upcoming exhibition, in which I will be exploring an imperfect future where augmented animals are used for human profit.

The second being Birds of Paradise hybridised and genetically modified to provide sources of ornamental and decorative lighting for the rich and famous. This is the 'green' range.

*

38 x 51cm / 15 x 20 in
Crescent illustrator's board, technical pens, pencil and aquarelle, metallic paint.