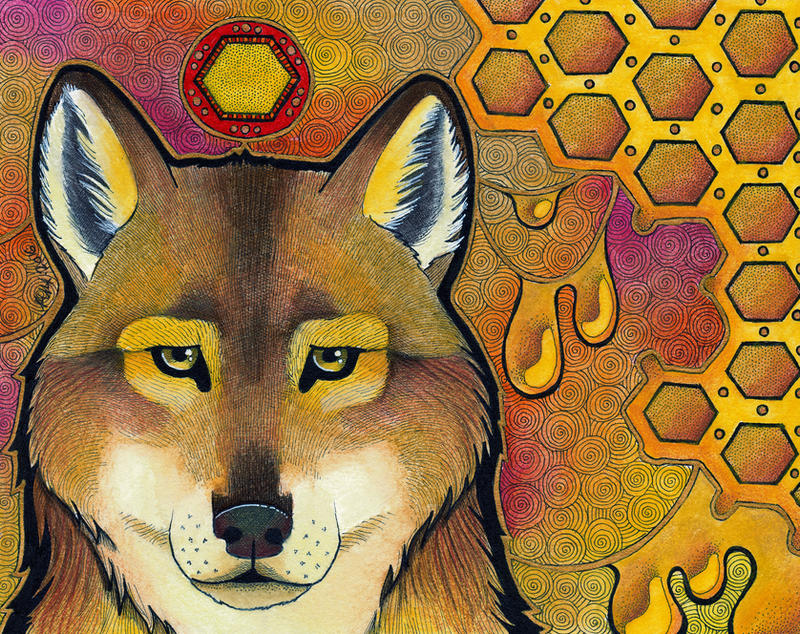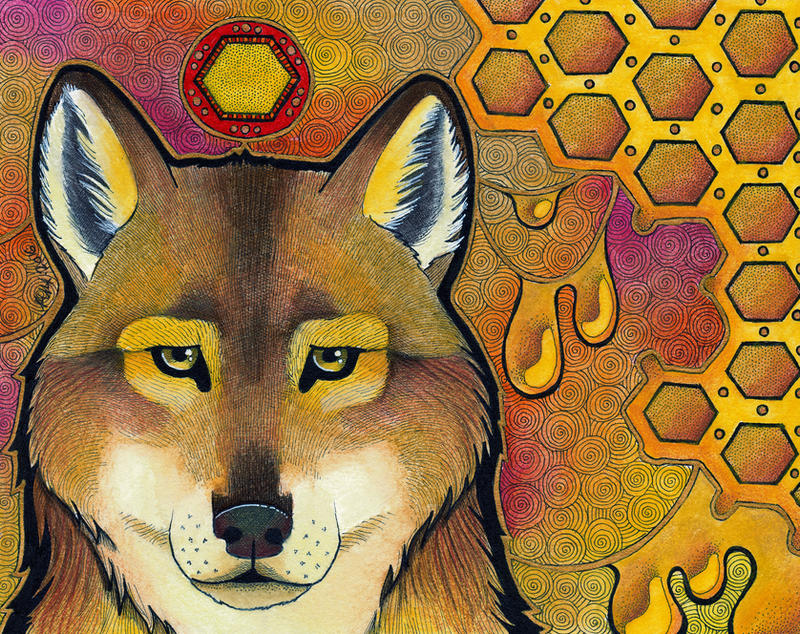 Watch
This is the Wolf of Honey. He has a profound connection to all things bees, honey and apiary, and represents warmth, gentleness and the protective energy of someone who knows how to protect himself and his loved ones.
Available at Etsy
Illustration board with ink, watercolor pencil, pencil and metallic paint.

His eyes are sad. ): But maybe that's how he knows how to protect.

Beautiful golden shades. <3 The hints of pink and red work really well.
Reply

Yeah, I think he was the most serious / sombre of all the wolves I did in this batch - he's a protective, calm fellow.

Reply

I'v heard of Honey Bears but Honey WOLVES!
Reply

Reply