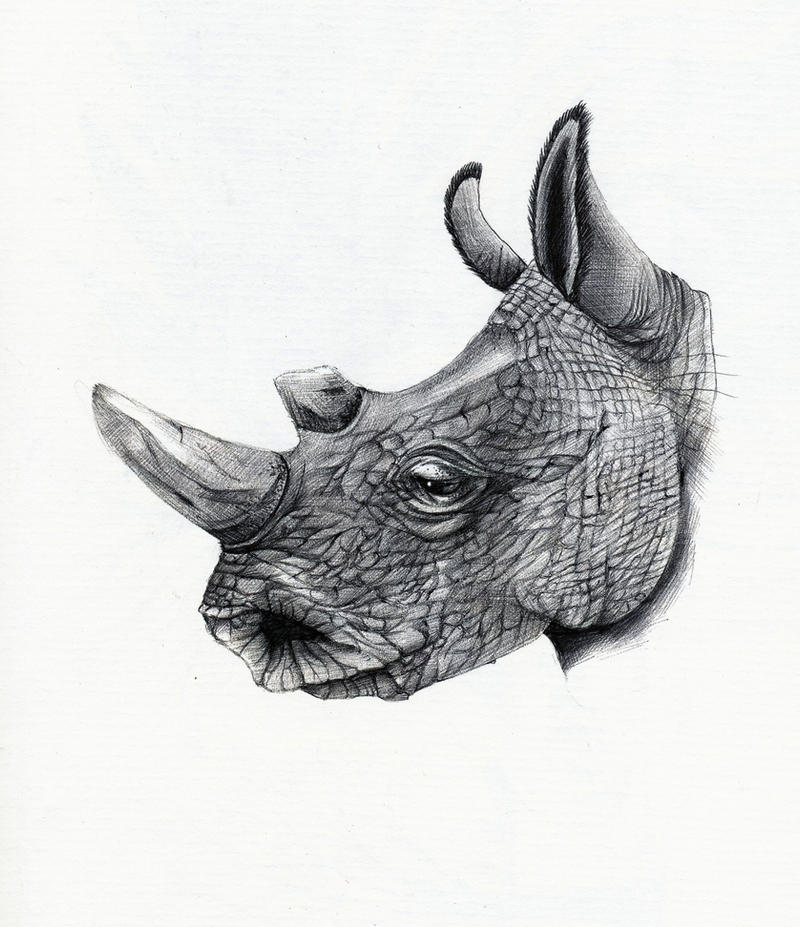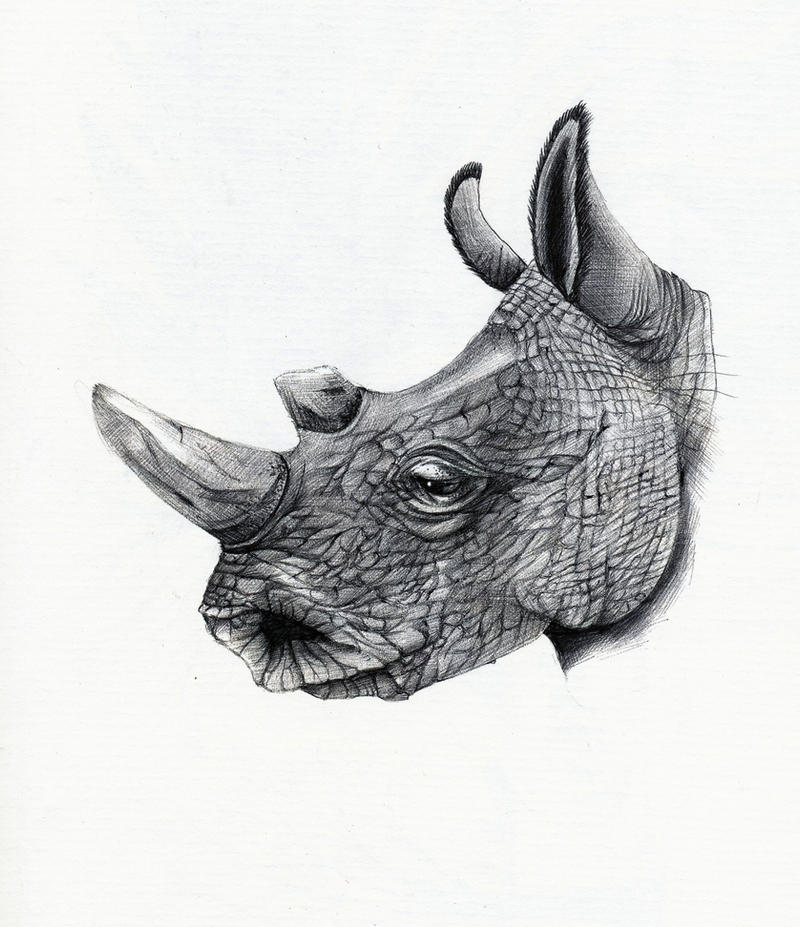 Watch
Ballpoint pen / Paperblanks journal.

yea it's goodbye and it so sad that they gone from the wild and just love your art of the Rhino with the details like the horns
Reply

The detail is mind-boggling. The care and attention you've payed to every line and crease in the skin is stunning, and the texture is so real I desperately want to touch it. The irregularities to the horns too - where they're not a single, smooth shape, but have their grooves and missing part is sad but also wonderful to see as details.
Reply

*nods* Yeah, I really had to draw this fellow, I loved that his horns weren't necessarily in their 'grandeur' anymore, but he was still very grand
Reply

Reply

So tragic!

Reply

It was very sad, though I mourned the species some time ago, they have sadly been functionally extinct for a while.
Reply

Your art always amazes me!
Reply

Reply