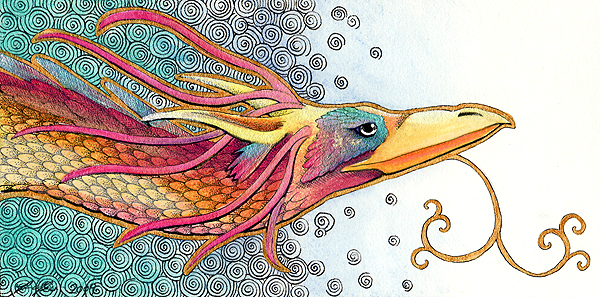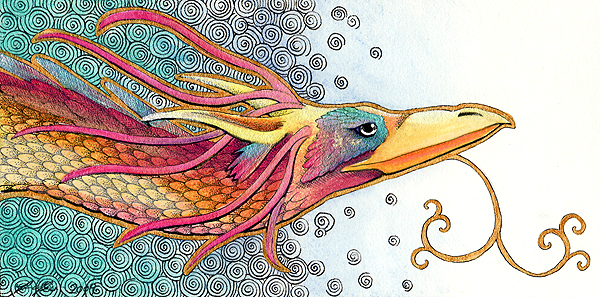 Watch
Full view for details...
Dragon of Air
Based on one of my favourite birds; the phoenix. I felt like the dragon of air should get closer to its avian roots. Lots of iridescent paint on this one. A small picture (smaller than full view), it was nevertheless a lot of fun to do.

Please check out the photos of iridescence here:
[link]
[link]
-
18.5 x 9.5 centimetres
Illustrator's board, pencil, watercolour pencil, pearl ex pigments, metallic gold paint, artline drawing system pens.