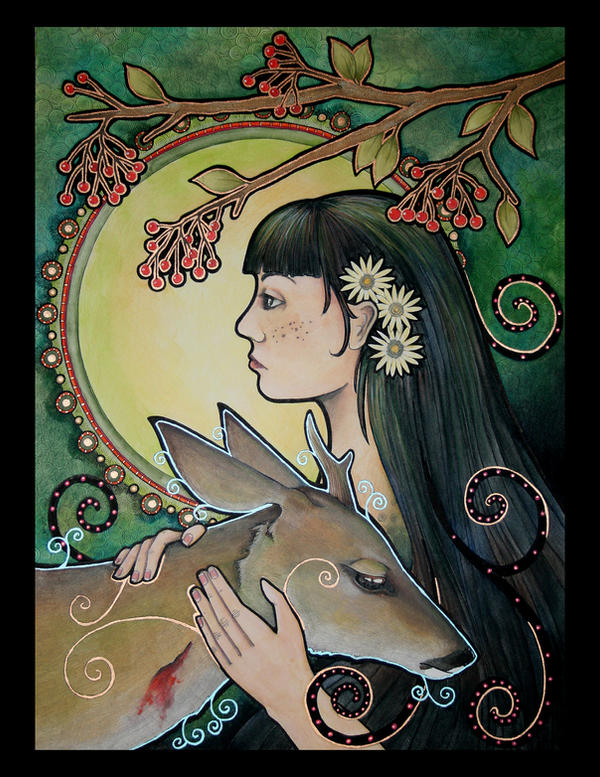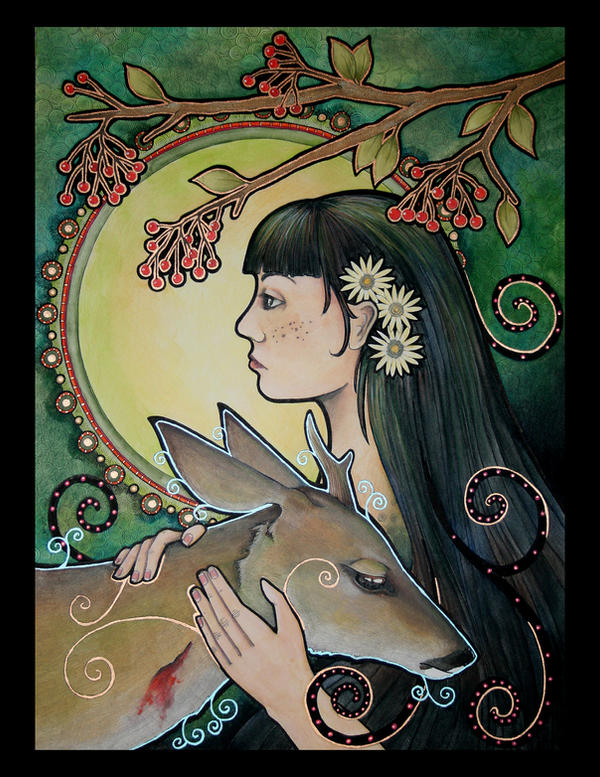 Watch
Dear Little Brother

Based on the fairytale, 'Little Brother & Little Sister,' told by the Grimm brothers.

The sister holds her brother, wounded in the hunt. She looks out onto the world, defiant but also resigned to a cruel fate; dependent on the bounty of the the wild to survive, and the mercy of others.

*

38 x 51cm / 15 x 20 in
Original for sale
Crescent illustrator's board, technical pens, pencil and aquarelle, acrylic and pigment.