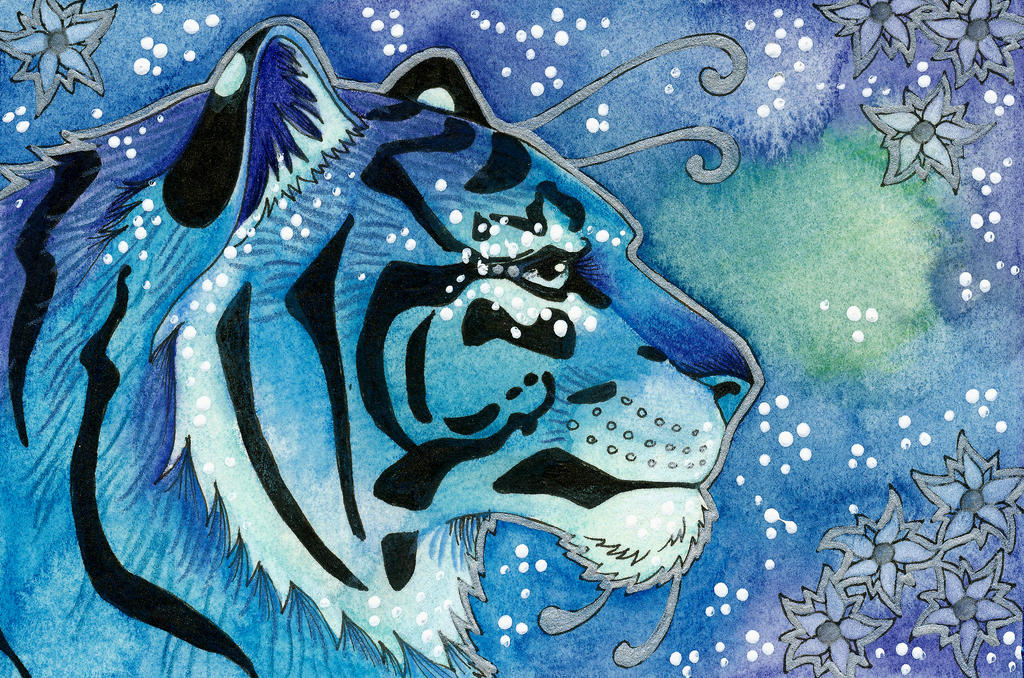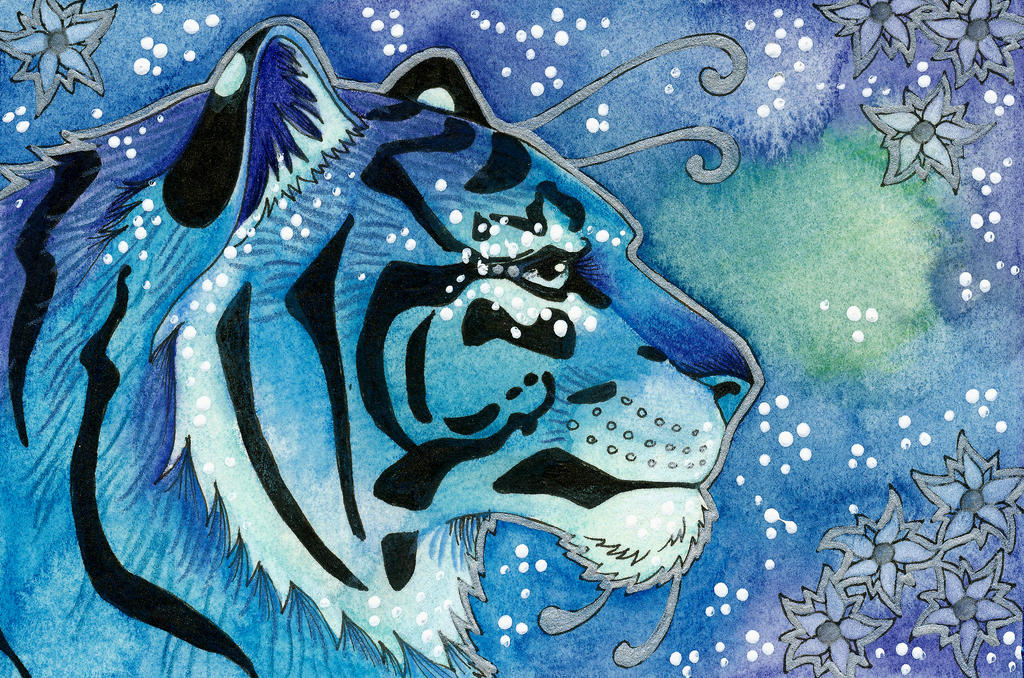 Watch
Sold

*

Watercolour pencils / pencil / ink / acrylic / illustration board. 9.5 x 14cm

Tiger Tiger burning bright in the moonshine of the night ...
Reply

More of that pretty background. : D I especially like the boldness of the black markings against the blues! And the stars around the eye!
Reply

(The stars kind of ended up being one of my favourite parts! They're so simple but I love adding them).
Reply

I am absolutely weak for stars in all forms. I've been told I'm rather amusing to watch poucing on star patterened things. xD
Reply

This is absolutely glorious! *gives standing ovation*
Reply